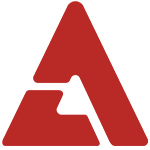 Oh Yeon Seo and Lee Joon declared their undying love for each other on the January 5th episode of 'We Got Married'.

The declaration is drawing a lot of attention from viewers due to recent rumors of Oh Yeon Seo's alleged relationship with her 'Oh Ja Ryong is Coming' co-star Lee Jang Woo.

During the first night of their honeymoon in Hawaii, the MBLAQ member and actress held an informal wedding in their hotel room.

Lee Joon asked, "Will you love Oh Haet Nim (Oh Yeon Seo's birth name) until the day your black hair becomes white" He then answered his own question, stating, "Yes."

Oh Yeon Seo added, "Yes. Of course, it's the same for me too," confirming their impromptu wedding vows.