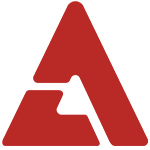 SECRET recently unveiled a new album jacket cover image for new single "Talk That" along with hints about their upcoming comeback stage.

TS Entertainment revealed, "Contrary to their usual glamorous and powerful choreography, a 12 member dance team will instead be the focus of the choreography rather than SECRET. Please anticipate the 'shadow' dance team that will portray the feelings of a stoic SECRET", further increasing the curiosity and anticipation for their comeback performance.

Stay tuned for SECRET's comeback stage on KBS 2TV's 'Music Bank' later tonight!