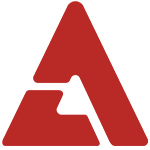 Park Hyun Bin will become the first trot singer to appear on KBS's 'Immortal Song 2'.

The singer participated in the filming, which revolved around legendary singer Bae Ho, along with 12 teams, including Lim Tae Kyung, Lee Ki Chan, Hwayobi, Son Ho Young, Norazo, Sweet Sorrow, Cherry Filter, miss A, and more.

'Immortal Song 2' staff members revealed, "Park Hyun Bin, who's known to be friendly with a good sense of humor, showcased a charismatic image and surprised everyone by performing a rearranged song other than the trot genre. We believe it was a stage performance where he successfully showed a 180 degree image transformation."

This episode will air as a two part special on November 24th and December 1st.