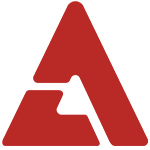 T-ara departed for Japan on the 9th, and Hyomin in particular has been receiving attention for her chic 'airport fashion'.

Photos posted online show Hyomin perfectly pulling off the preppy look with her structured, tan dress and matching accessories. Her reddish hair and faux-fur coat also gave an edgy look which caught fans' eyes at the airport and further proved that she is indeed a fashionista.

Netizens commented, "She looks like a goddess", "Her airport fashion stands out", and more.

T-ara will be visiting eight cities across Japan to promote their Japanese version of "Sexy Love". They'll return to Korea on the 19th.

What do you think of Hyomin's look?