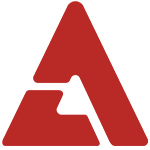 CNBLUE's Jungshin and AOA's Seolhyun were spotted filming KBS 2TV's 'My Daughter Soyoung' on the streets of Hongdae recently.

Jungshin appears as the chic and picky 'Kang Sung Jae' in the drama alongside FNC Entertainment labelmate Seolhyun, who plays his girlfriend 'Eun Soo'. On November 6, onlookers crowded the Hongdae area to watch the on-screen idol couple film a scene in which Kang Sung Jae passes out feminine care products on the street when Eun Soo comes across him.

The CNBLUE member commented, "I'm so happy to be able to act with Seolhyun, who is the hoobae I've [cared for] the most since [my] trainee days. More than anything, I'm glad we get so much time to practice. It's our first time acting together, so we feel pressure [to do well], but the director is very helpful. We can lean on him, and Seolhyun and I will [do our best as well]."

Seolhyun stated, "Jungshin sunbae and I are always practicing whenever we have time. [He] always thinks of my perspective, so I'm thankful that he considers and takes care of me. The director supports me a lot too as it's my first time acting, and the writer encouraged me, saying that they're a lot of important scenes between Sung Jae and Eun Soo."

'My Daughter Soyoung' airs on Saturdays and Sundays at 7:55PM KST.