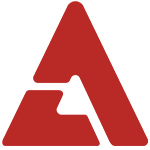 After news broke out that Park Shin Hye and Lee Seung Gi were guest starring on SBS' 'Running Man', Lee Seung Gi was spotted filming the show and now Park Shin Hye has also been spotted taking part in the recording.

The snapshot spreading online shows Park Shin Hye wearing matching orange jackets with 'Running Man' cast members Kim Jong Kook and HaHa while on their way to complete a mission, raising the anticipation for the upcoming episode. As Lee Seung Gi was spotted in a red jacket with two of the other members, it seems he and Park Shin Hye will be competing against each other on different teams.

Park Shin Hye also updated fans recently as she tweeted on the 13th, "Last night I finished filming 'Running Man' and had a good time with my agency family. B.U.T!! Everyone..did you see it... ? The first snow came!!!!! I watched together with people who love the snowfall, which by the way was short, but came down a lot. I was happy<3", along with a photo taken with her agency colleagues.