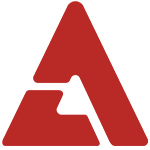 INFINITE members showed support for their leader Sunggyu's solo debut.

Sunggyu recently released his debut single, "Shine", and his fellow group members took to Twitter to show their support. Maknae Sungjong was the first to tweet, "Leader Gyu's song is out!!!! o.o It's the be~~~~~~st!!!!!!!! The early release song~ Listen to the song "Shine" a lot ♥♥♥".

Hoya followed a few moments later with, ""Shine"... Sunggyu hyung's solo album's early release song!!!!!! It's really good... I'm going to be his fan from today kekeke". Woohyun followed next with a simple, "Sunggyu - Shine", and then L with another simple message of "Shine congrats".

Dongwoo wrote the longest support message, and even included a selca of himself as he tweeted, "INFINITE's leader hyungnim Gyu-jiji. The master of emotions has finally had his solo invasion! The early release song is right next to me! I get refreshed just from the name "Shine". I'm going to spend this winter with this friend..☞☜ Hyung, the second oldest is next to you, fighting!!".

Sungyeol tweeted, "I will support INFINITE's Sunggyu's first solo activities for life!! Listen to "Shine" that was released early today. It's just the best, if you listen to it, it's the best! Sunggyu-god♥♥ Fancafe chariman: Sungyeol".

Finally, the singer himself wrote, "Hi? I'm Gyu. My new song "Shine" was released today. Thanks to my family INFINITE dongsengs for cheering me on and thank you so much to Jong Wan hyung for giving me such a great song. I'm really excited right now!!! kekeke". A few hours later, he tweeted, "My dongsengs who came to cheer me on - except L", and uploaded a photo of the INFINITE members with cake.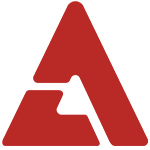 Tip: infispirit