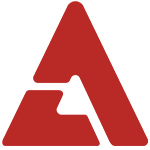 'Cheongdamdong Alice' recently released BTS photos of actress Moon Geun Young.

Moon Geun Young plays the main character Han Se Kyung, and in the photos she has her hair up in a simple updo and minimal make up on. What caught the attention of fans though was the animal costume she was seen wearing.

Even though she had to film for a long time in the uncomfortable costume, she reportedly had fun in it and because it was cold outside, the fur of the costume kept her warm.

'Cheongdamdong Alice' will be aired in December after 'Five Fingers'.