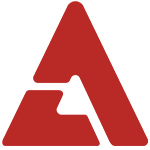 Actress Ha Ji Won's second North-South Korea reunification themed work of the year, 'As One' (Korean title: 'Korea') has opened in select theaters across North America. On June 5, the actress visited the CGV Cinemas in Los Angeles to promote the film.

---

> Plot synopsis

'As One' recounts the true story of the first unified Korean sports team since the nation split following the Korean War. As the 41st World Table Tennis Championships approached in 1991, politicians in North and South Korea decided to form one unified team, Team Korea. 'As One' follows the North and South Korean teams from their first encounters with one another, through their training, their big game, and their final goodbyes.

Ha Ji Won ('The King 2 Hearts') stars as the South Korean ping pong star Hyun Jung Hwa. Bae Doo Na ('The Host') plays her rival, North Korea's Rhee Boon Hee. The North and South Korean coaches were played by Kim Eung Soo ('The Moon that Embraces the Sun') and Park Chul Min ('Beethoven Virus') respectively. Other notable actors in the cast include Lee Jong Suk ('High Kick 3'), Choi Yun Young, and Han Ye Ri.

===

> My opinion (Note: This reflects the opinions of the author, and not necessarily those of allkpop.)

Before I got a chance to watch the film, I watched the trailer on multiple occasions, but it never appealed to me. All I thought was, "Ping pong movie? No thank you." The topic of North-South Korea reunification was something that I was rather apathetic about as well. When I watched the film,  I was definitely caught by surprise. I really enjoyed this film, and it gave me a new perspective on the issues regarding North and South Korean relations.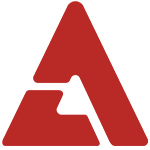 First off, this movie is based on a true story. I never knew that a unified Korean team had existed in the past. Since the real events took place in 1991, the filmmakers had access to media and first-hand accounts to better recreate the events in the film. Though no one really knows the details of how life is in North Korea, this film shined light on North Koreans' limited access to the outside world and strict policies. The bonds formed between the North and South Korean athletes really struck me and made me reconsider my opinions or rather lack of opinions regarding reunification. I'd rather not delve into political issues, so I will leave it at that.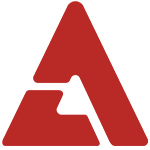 Second, Ha Ji Won and Bae Doo Na looked like real table tennis athletes. I was glad that they didn't try to make the actresses look pretty. Athletes were shown as real athletes are, including the sweat-drenched hair and unflattering team uniforms. In addition, the real Hyun Jung Hwa trained the stars in table tennis prior to filming. Ha Ji Won learned to imitate Hyun Jung Hwa's playing style and Bae Doo Na learned to play with her left hand, like the real Rhee Boon Hee.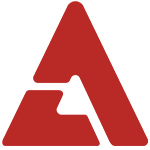 My only concern for non-Korean viewers is that this film was made from the perspective of the Korean team. Therefore, the rival countries of the united Korean team were depicted in a rather exaggerated manner. As China was the united Korean team's biggest rival, if you are of Chinese descent, I'd like to warn you that you might be offended by the movie's portrayal of your country's team. It's not as bad as I'm making it seem, but it is definitely biased.

Overall, I thoroughly enjoyed this film. While America has a long list of successful sports-related films, I wasn't too sure about Korean filmmakers' capabilities to move hearts with sports. I was moved by this film, and it reminded me of the football film 'Remember the Titans' from 2000; two distinct teams forced to work together to achieve victory. I guess you can call it 'Remember the Koreans'.

===

'As One' is currently playing with English subtitles in select theaters in New Jersey, Philadelphia, Illinois, Los Angeles, and Canada. More information is available in our previous article about the movie's North American release.

-

Official Movie Trailer



-

[gallery columns="4"]

-

Note: This article does not reflect the opinions of allkpop, only of the author.

Photos & Video: CJ Entertainment