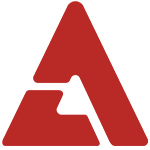 The ladies of After School sent an excited ripple through its worldwide fanbase recently with latest details on their comeback next week with "Flashback". However, this return has been bittersweet with fans as it will finalize the official graduation of the group's original leader, Kahi.

After School's latest 'Encore Playgirlz Tour', which took place in Japan last night, marked Kahi's final promotional event with the group, so the ladies had plenty of surprises in store for its audience. The group performed a number of popular songs as well as special additions including "Slow Love". Furthermore, it was announced that Nana, Raina and Lizzy would make their debut as Orange Caramel in Japan in the fall.

However, the spotlight was on Kahi, who dazzled in a few special stages including "Come Back You Bad Person" and "Gift" from her solo album, as well as "In the Night Sky" as an encore with A.S. Red.

After the final performance of "Tell Me", Kahi reportedly hugged each member of the girl group as the girls all began to sob, then gave the audience a deep bow that lasted over ten seconds. During her goodbye speech, Kahi showed her gratitude for fans, staff and her fellow group members, promising to continue support After School & Orange Caramel.

A photo of the eight ladies backstage was posted on After School's Japanese Facebook page, and included a goodbye message from Kahi, sharing, "Thank you so much for today. I won't forget this day [and] that everyone has always shown so much love. All of the fans have been so kind to support After School. To everybody, every member of the staff, truly thank you very much. Thank you for the many years that will come for After School in the future. I will cheer everyone on to do well! After School, Orange Caramel, and on."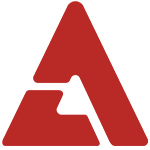 It's truly bittersweet to see Kahi leaving After School after all these years, but we're glad that she'll continue to inspire and shine in the spotlight, and look forward to her solo debut in the fall. Share your thoughts & feelings in the comments section down below!