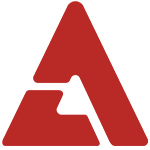 Trio male group, Tritops' Jang Yoo Joon has become a hot topic amongst netizins for his striking resemblance to actress, Kim Ok Bin.

On one online community board, a user posted two photos showing Kim Ok Bin on the left and Jang Yoo Joon on the right.  The photo description states, "Kim Ok Bin's 100% doppleganger".

The most noticeable commonality between these two is their pink hair that does an excellent job, drawing out their feminine characteristics.  Although, Kim Ok Bin seems to have bleached her hair pink (her film role in 'Over My Dead Body'), it's quite obvious that Jang Yoo Joon is simply wearing a wig.  Jang Yoo Joon also drew praise for his big round eyes that are reminiscent of Kim Ok Bin's signature eyes as well.

Users who managed to view the post left, "hehe I should call him Yoo Joon unnie", "Wow, so pretty~", "You're more beautiful than me and I'm a girl, unfair!", and more.

In related news, Tritops released their new single, "I'm a Bad Guy" on March 28th and performed on KBS's 'Music Bank' recently.

Check out their new "I'm a Bad Guy" music video below!