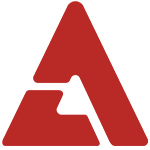 Co-ed group Sunny Hill has been receiving an enormous amount of interest after releasing their new single titled "Is the White Horse Coming?", aka "Princess and Prince Charming", on April 20th.

The group has once again presented fans with high quality music after taking the music industry by storm with "Midnight Circus" and "The Grasshopper Song". As of 9AM KST, their title track "Is the White Horse Coming?" has topped online music site, Soribada and is ranked within the top three on Melon, Mnet, and Bugs.

Composed by Lee Minsoo and lyricist Kim Eana, "Is the White Horse Coming?" questions the fantasy of Prince Charming, and whether he is actually on his way to sweep a girl off her feet on a white horse. The song features unique lyrics with boogie set as the genre.

Known for their creative concepts and a profound message within their songs, Sunny Hill has returned with a brand new image and is predicting another hit with "Is the White Horse Coming". Netizens were impressed by the song commenting, "As expected, another unique and exciting song from Sunny Hill", "I really like the lyrics", and "Love Sunny Hill. I bet this is going to be a hit."

Sunny Hill's agency, LOEN Entertainment, stated, "We believe that 'Is the White Horse Coming?' is a song only Sunny Hill can pull off. We hope many will show interest and look forward to Sunny Hill's upcoming activities."

Meanwhile, Sunny Hill will be making their comeback stage on this week's 'Music Bank' on KBS. Male member Janghyun left for military service in January of this year.

If you haven't already, check out the MV below!