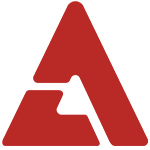 Super Junior
's
Shindong
revealed a picture of himself with several doodles on his face.
Earlier today, Shindong tweeted, "
Did you guys spend a good April Fool's Day? I remembered the prank I pulled in 2009, so I uploaded the picture again! The truth is the eyelid surgery from here became real.. I want the nose, are there any sponsors?
", along with the above picture.
The picture showed drawings on his face similar to the ones patients get during a plastic surgery consultation. The pen marks indicating potential surgery areas made people laugh as well as feel a little bad for Shindong.
Netizens commented, "
Your looks are the same even after 3 years
", "
Plastic surgery handsome boy challenge?
", and "
The eyelids make him handsome.
"
Source+Picture: Star News via Naver