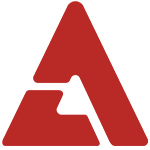 Shinhwa
and
H.O.T
had a subtle psychological war.
On the March 20th broadcast of
KBS2's
'
Win Win
,' it will air the second part to Shinhwa's interview.
On this episode, the secret guests that are to appear are H.O.T's
Moon Hee Jun
and
Tony An
and they said, "
The group that made H.O.T the most nervous was Shinhwa
."
Tony said, "
At that time every H.O.T member got a little nervous when new groups would debut.  When Shinhwa debuted though we really got nervous
."
Moon Hee Jun added, "
If we caused trouble for the company or messed up on our choreography, then our manager would sit us down and tell us that they will make a new team to compete against us
."
That is why later when Shinhwa debuted, they thought that they finally made this team to compete against them.
The Shinhwa members who heard said, "
If we entered H.O.T's practice facility they would not even let us go to the bathroom.
"
'Win Win' featuring Shinhwa will air on the 20th at 11:15pm KST.
Source: TV Daily via Nate News