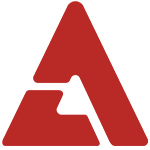 Hyuna
from 4minute, will be launching her own fashion brand called, '
Hyuna x SPICYCOLOR
'.
Hyuna x SPICYCOLOR will be a 'retro, chic, and sexy' concept, pulling inspiration from the vintage looks of the 50's and 60's.
Since Hyuna is putting her name on the line, she will be extremely involved, starting from the concept development, design, as well as directing the photo shoots.
Hyuna stated, "
Although as an artist I did show a lot of sexy concepts, for this brand which will be launching at the end of March, I worked very hard to delivers styles that are not only sexy, but also fashionable and stylish. For this spring, if you own a single item mixed with lace, anyone can easily complete a trendy look
."
Soon you'll all be able to pull off a retro, chic and sexy look, just like Hyuna!