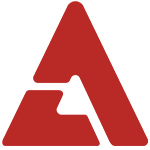 Loen Entertainment has just announced that Sunny Hill's only male member, Jang Hyun, will be entering active military duty within the next following weeks.

Loen Entertainment stated, "Sunny Hill's male member, Jang Hyun, will be entering into active duty in the military on January 31st after having received his draft notice on January 6th. Although he could have announced his enlistment earlier, he wanted to be fully committed to their latest album, which is why we are releasing this information now. We apologize to all the fans and all those concerned."

Jang Hyun is not only known as the single male member of the group, but as the producer in the group as well. He has participated in the composition of the songs and lyrics, as well as producing Sunny Hill's albums.

On a departing note, the singer stated, "I want to apologize to my members as well as my fans for leaving in the midst of Sunny Hill's activities. I will return healthier than ever."

This week's MBC's 'Music Core' will be Jang Hyun's last activity with Sunny Hill before his enlistment. The group will continue on as a 4-member group in his absence.