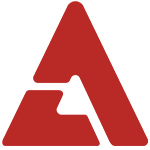 CNBLUE
's
Jung Yong Hwa
made a surprise reveal of a song he composed for his virtual wife,
SNSD
's
Seohyun
, on this week's episode of
MBC'
s "
We Got Married
." The episode focused on more footage of the couple's vacation trip and continued where they left off last week where the couple had been enjoying dinner after a busy day. After finishing their meal, Yong Hwa stated, "
I have something I've been preparing for Seohyun. It's going to be one of the greatest hits of the season. Honestly, it's a song about Seohyun. The song's about something I've been meaning to do for a while, but haven't. It's about 'informal speech
.'" On the spot, he revealed a bit of the song's melody and, as if too shy to reveal the chorus, he murmured a bit of the lyrics, further increasing the curiosity of the viewers and Seohyun alike. Much anticipation is being put on how the song will turn out and what message the lyrics will contain. Source + Photos: Star News via Nate