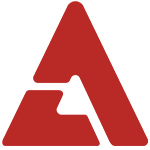 Last week, we reported that Korea's 2010 blockbuster hit movie, "The Man From Nowhere (Mr.)", would be making a nationwide release in America. On September 28th, I attended a press-screening at the CGV Cinemas in Los Angeles, California, where I was able to see Korean heartthrob, actor Won Bin, on the big screen for his emotional action movie. In "The Man From Nowhere", Won Bin stars as Taesik, a mysterious pawnshop owner who has secluded himself from the world after having lost his pregnant wife in a tragic accident. While the socially awkward pawnshop owner tries to live life avoiding as much human contact as possible, he is reluctantly encountered by the troubled little girl-next-door named Somi (played by child actress, Kim Sae Ron). As Somi makes her regular visits to bother Taesik, she becomes the one person in the world that can soften Taesik's hardened heart. While we may wish for the movie to continue on with the happy vibe, the meat of the movie begins as Somi's heroin addict mother interferes in a drug dealer's operation by stealing an important shipment of heroin, which eventually leads to the kidnapping of her daughter and herself. Taesik's secret past is slowly unveiled as he sets out on a violent adventure to save his one and only friend, and he has "nothing to lose, nothing to compromise." Although this was Won Bin's first action film, he didn't fail to deliver all of the intricate and detailed fight choreography. I was even more impressed when I learned that Won Bin completed all of his own stunts and fight scenes, rejecting the director's offer for a stunt double. The only lacking part I found in this movie was that the English subtitles left out and mistranslated a handful lines in the film, which possibly made the script a bit awkward for non-Korean speakers. Regardless, the movie was a great film that incorporated intense knife and gun fights with Won Bin's and Kim Sae Ron's captivating performances of the two emotionally complicated outcasts . I'm not much of an enthusiast of bloody action movies, but let's just say I'll be returning to watch this movie once more later this week. "The Man From Nowhere" will premiere this Thursday, September 30th at 11:55pm at the CGV Cinemas in Los Angeles. The Los Angeles premiere will be the first of many releases to be made in theaters across the US and Canada. The distribution schedule is as follows:
9/30: Los Angeles (CGV Cinemas) 10/8: Cerritos (Regal) 10/15: Torrance (AMC Rolling Hills 20), Garden Grove (Regal), Arcadia (AMC Santa Anita 16), Flushing (AMC Bay Terrace 6), Manhattan (AMC Empire 25), New Jersey (AMC Ridgefield Park 12), Maryland (AMC Rios 18), Seattle (Cinemark Century 16 & AMC Alderwood 16), San Jose (AMC Cupertino 16), Atlanta (AMC Discover Mills 18), Chicago (AMC Northbrook 14 & AMC Showplace Niles 12), Dallas (AMC Grapevine Mills 30), Austin (Alamo), Toronto (AMC Younge & Dundas 24) 10/29: Honolulu (Ward)
Check out the movie posters, movie stills, movie trailer, and music video below! [gallery]
Official English Trailer
http://www.youtube.com/watch?v=_o3X4GqfZZ0
Official Music Video ("Deal" by Mad Soul Child)
http://www.youtube.com/watch?v=0vsxBDx3tq0 For more information, visit the "The Man From Nowhere" website.