Veteran actress Yeo Woon Kye (69) who had been battling cancer for the past 2 years, has succumbed to the deadly disease, passing away at around 8pm on 22nd May at Incheon Catholic Medical Center. She had been diagnosed with kidney cancer in 2007 during filming for SBS King and I and subsequently withdrew from the drama to recuperate. She was thought to have made a full recovery and resumed acting, most recently in KBS2TV The Tale of Two Sisters. But she quit the show after developing pneunmonia, although detailed diagnosis later found out that the cancer cells had spread to her lungs instead. She checked herself into a local medical facility earlier this month and according to local reports, she had lost consciousness a few days ago and had been on life support until her death. Yeo Woon Kye begun her acting career while she was in high school and has been in the line for almost 57 years. She was famous for her grandmotherly roles and I personally have seen many of her works in the past few years including Dae Jang Geum, My Name is Kim Sam-Soon, Bad Family, Money's Warfare and The King and I. A ceremonial funeral hall for Yeo has been set up in Yonsei University Severance Hospital for friends and relatives to pay their respects. Rest in peace. credit: kaypopv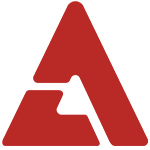 Not related but equally shocking was former S. Korean president, Roh Moo Hyun (Noh Moo Hyun) becoming the 2nd high-profile death in less than 24 hours. He had commited suicide (according to the police) on early Saturday morning, while hiking up a cliff with his aide near his residence and jumping off the top, suffering brain damage and ultimately death. He had been under investigation for alleged bribery during his term as president. Rest in peace.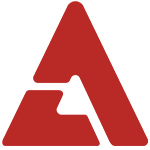 As a mark of respect and because it's not a good time for laughs, SBS will be cancelling most of its regular programming including Star King, Inkigayo, Family Outing, Gold Miss, etc this weekend. MBC will be doing likewise, with its Music Core and Infinity Challenge already cancelled this afternoon. KBS will also be canceling its variety programs on Sunday after getting criticism from all quarters for not cancelling its variety programs on Saturday. Special programs and movies will be aired instead. **NOTE: The sign above Yeo Woon Kye's picture is a symbol for Buddhism.