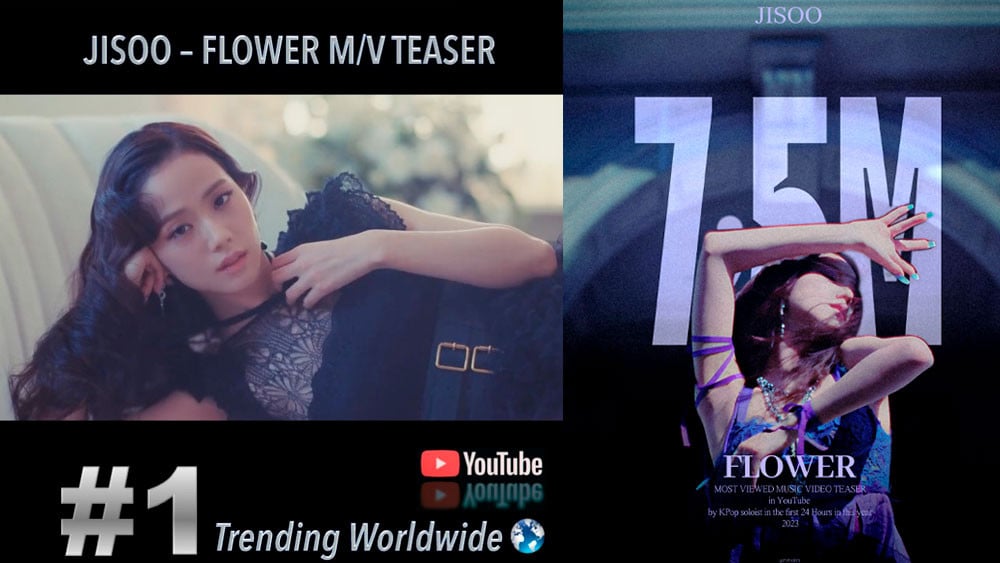 BLACKPINK's JISOO is already smashing records with her new song "Flower" even before officially debuting as a solo artist.
On March 28, Flower MV Teaser was released and quickly became a global trend on Twitter, additionally to remaining to this day as the #1 worldwide trend on YouTube due to the massive hype from Kpop fans and the general public.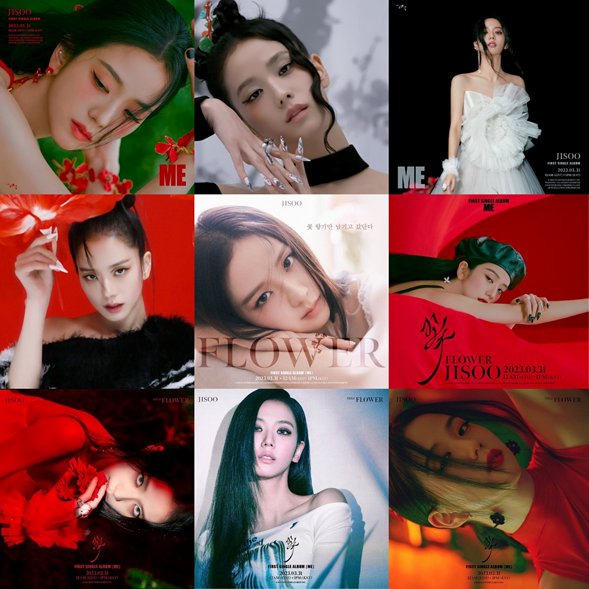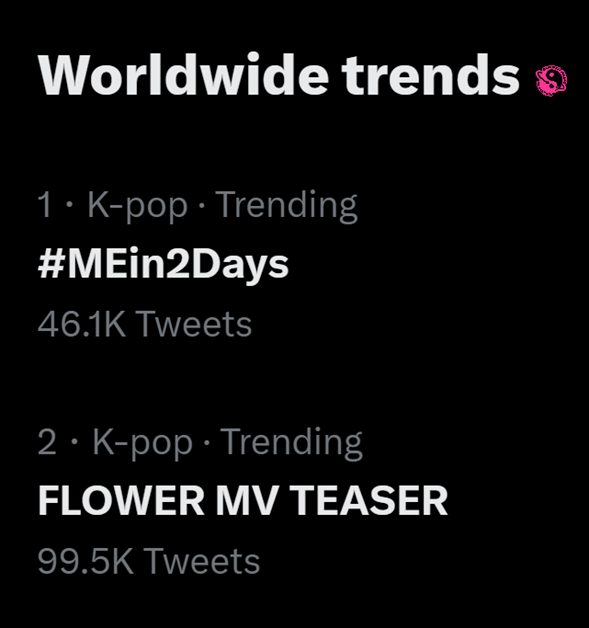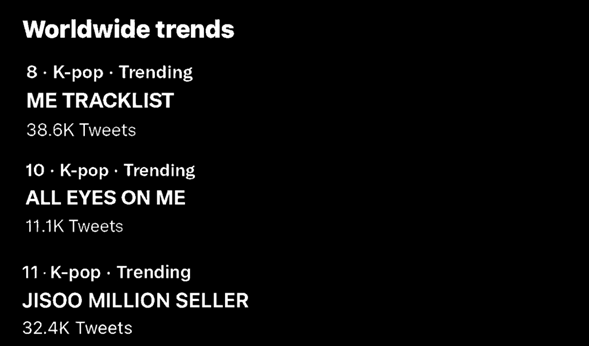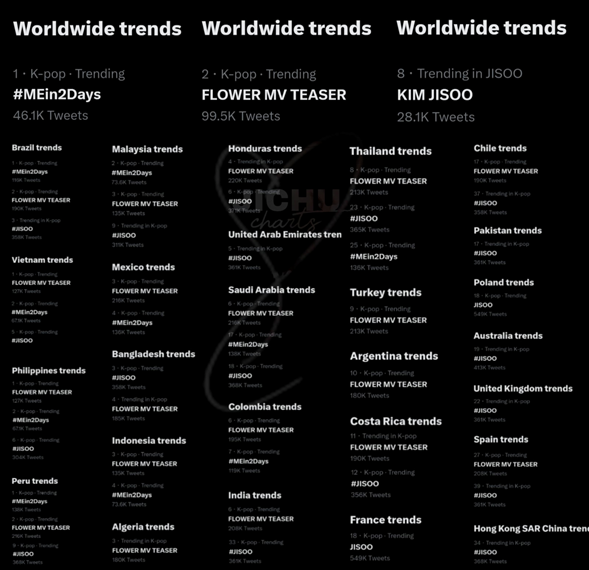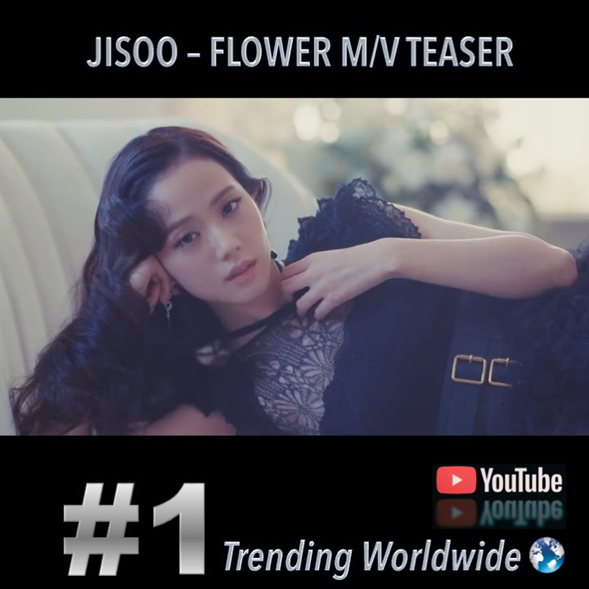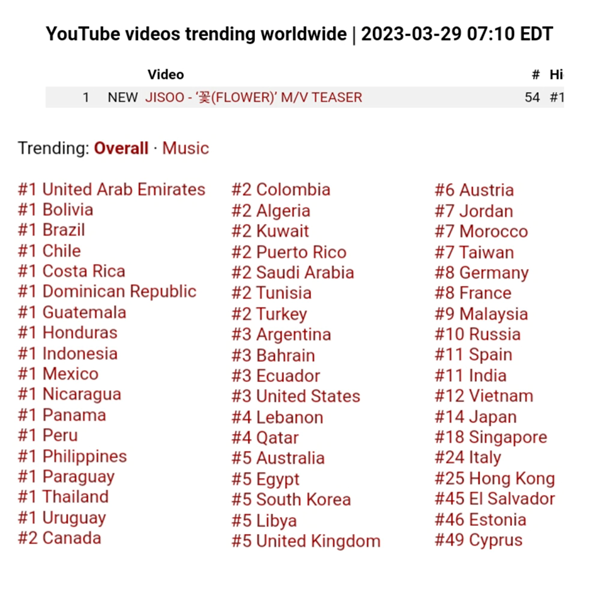 However, this is just the beginning of JISOO's power with her teaser:
1) JISOO's M/V TEASER "FLOWER" became the fastest teaser to reach 1 MILLION views on YouTube this year in just 32 minutes.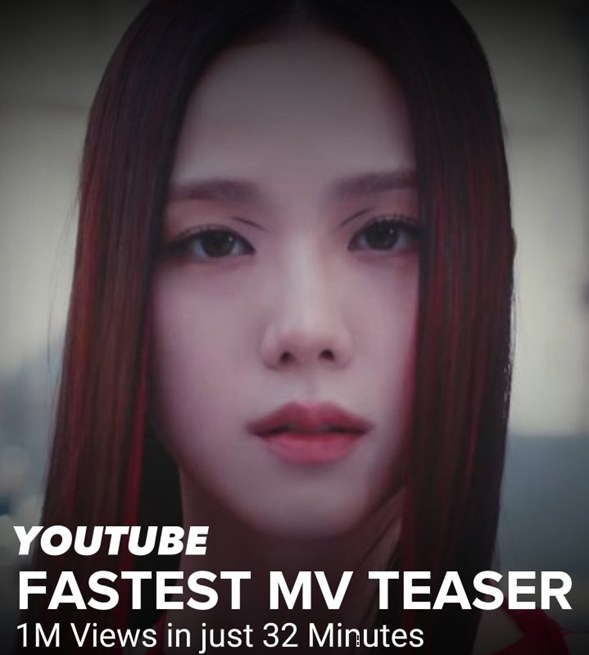 2) In just 8 hours, Flower MV Teaser became the fastest video by a female kpop act to reach 1 million likes this year.
3) FLOWER M/V TEASER established the biggest teaser debut on YouTube this year with over 7.5M+ views in the first 24 hours, surpassing BTS's JIMIN's "Set Me Free Pt. 2" (4.4 million).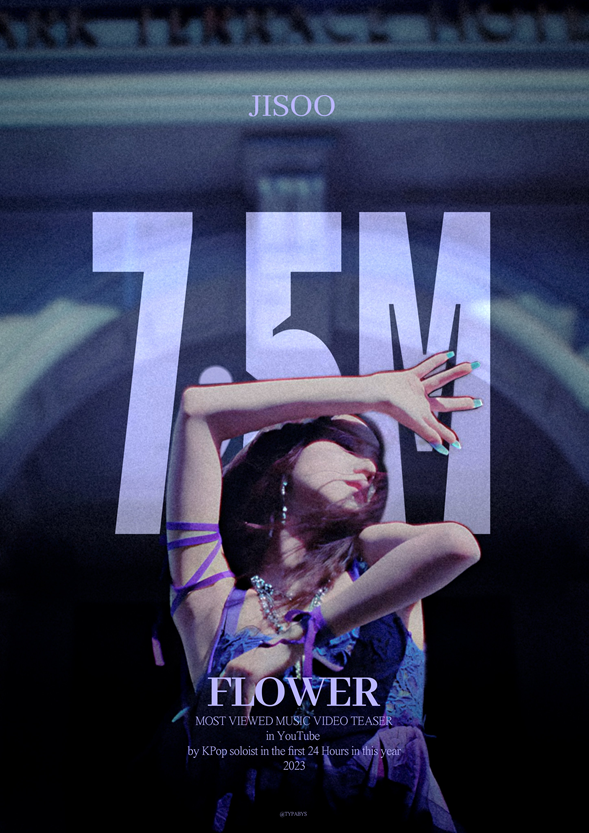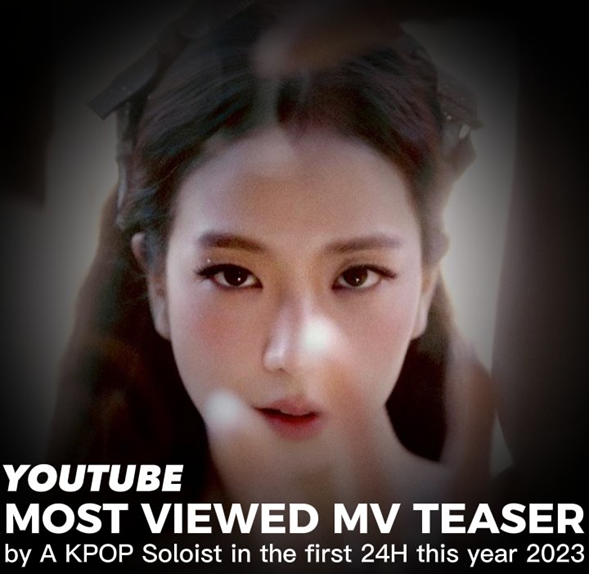 4) FLOWER M/V Teaser also became the teaser with the most likes and comments this year (1.39M likes and 115K comments).
It's amazing what JISOO is achieving, as even the superstar has already exceeded an incredible 1.24 million pre-orders with her album "ME," setting many other records and all this without debuting as a solo artist yet.
JISOO's debut album 'ME,' which features the songs 'Flowers' and 'All Eyes On Me,' is scheduled for release on March 31, KST.