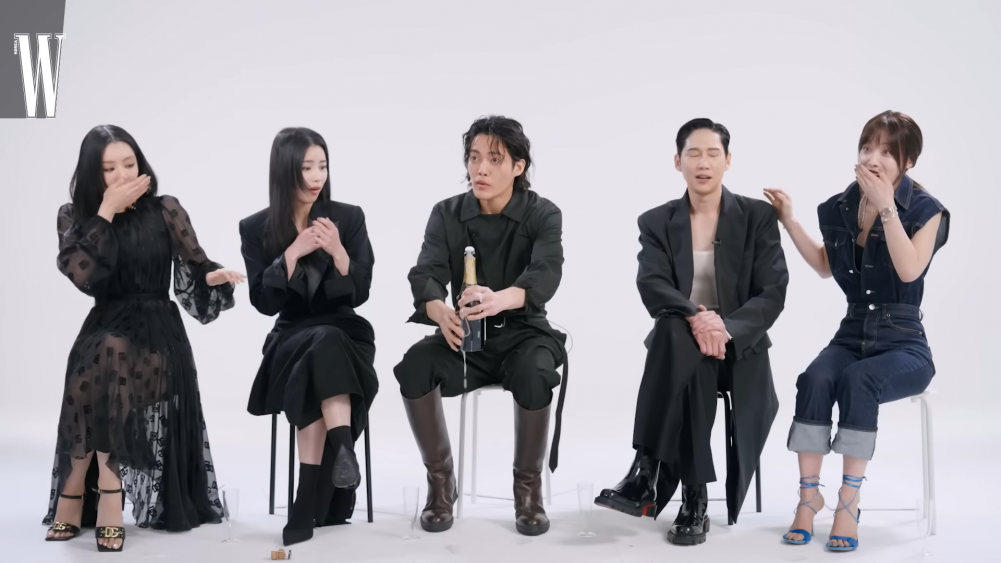 Lim Ji Yeon, Park Sung Hoon, Kim Hieora, Cha Joo Young, and Kim Gun Woo sat down with W Korea for a special interview after the premiere of 'The Glory' Part 2.

On this day, the five cast members shared some of the behind-the-scenes stories while filming the drama as they wrote each other's profiles. Cha Joo Young wrote Lim Ji Yeon's profile, Kim Hieora wrote Cha Joo Young's profile, Lim Ji Yeon wrote Kim Hieora's profile, and Park Sung Hoon and Kim Gun Woo wrote each other's profile.
While Cha Joo Young was reading her profile written by Kim Hieora, Kim Hieora wrote, "There is an acting caused by an act I did unconsciously because of her glamorous body" for the section "The most extraordinary episode on set." Kim Hieora elaborated, "There are two scenes. It's the scene where I am just saying my lines. She's tall, so I kept looking at that part (her breasts). Joo Young's body is so beautiful, so without realizing it, while saying my lines, I went like this (hitting her breasts). I spray Febreze on her breasts too." She added, "Right after I said, 'I'm really sorry,' but can I keep spraying it there? And she said, 'Do as much as you want,'" sharing the behind-story of the famous white dress scene.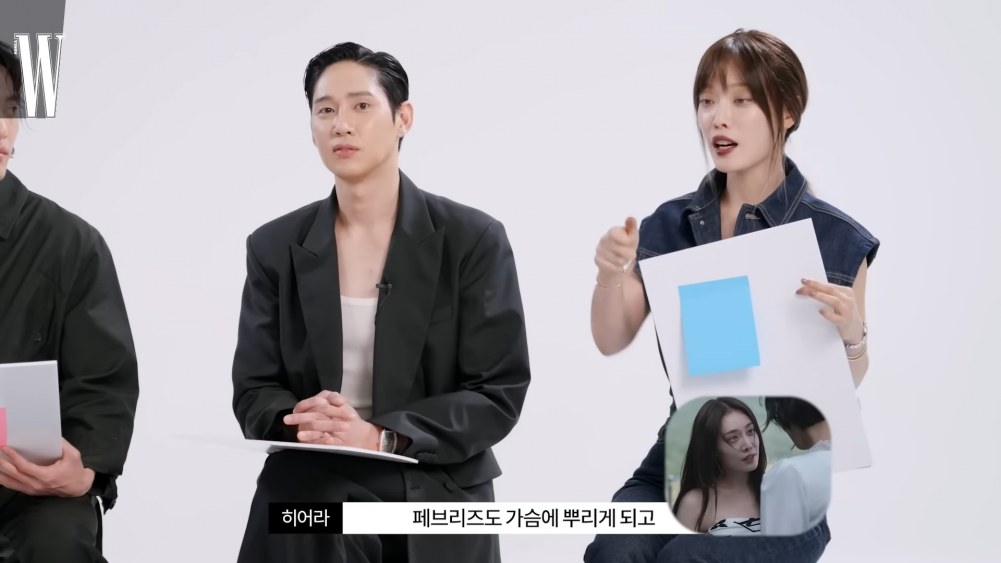 Next, Lim Ji Yeon read her profile written by Cha Joo Young. In the section "Lim Ji Yeon's favorite food," Cha Joo Young wrote, "She eats everything well regardless of what the food is." Cha Joo Young then shared a story of eating out with Lim Ji Yeon and shared, "Just the two of us went to a local cart bar. Even if we drink alcohol, how much can we drink? Since it's just the two of us? We ordered some beer. In about two hours, do you know how much the bill was? 250,000 KRW (191.05 USD). We ordered 20 dishes? 22?" Lim Ji Yeon added, "I usually eat a lot," and surprised the fellow cast members.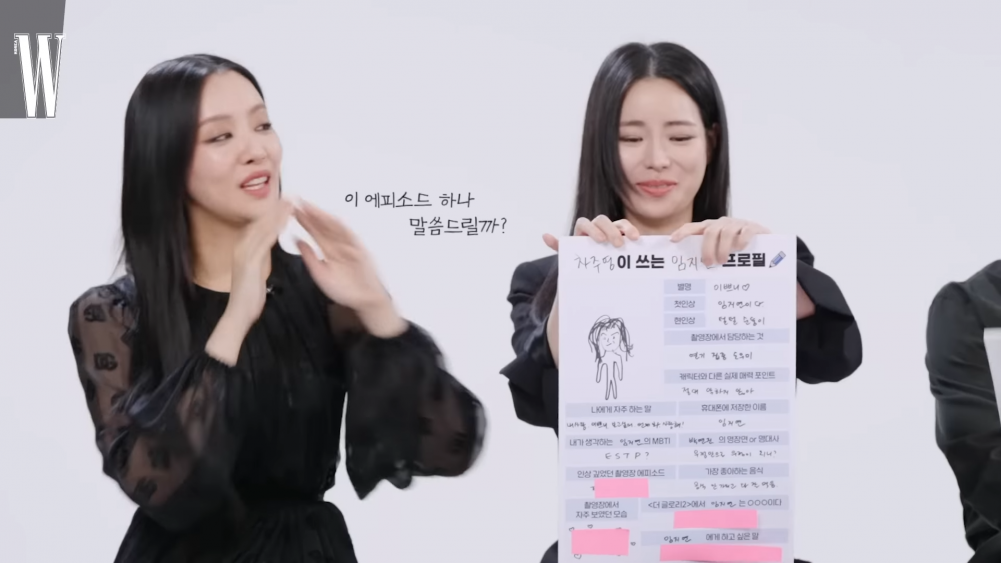 After reading all of their profiles, the cast members decided to cast a vote on which character was the most evil. Cha Joo Young, Lim Ji Yeon, and Kim Gun Woo chose Park Yeon Jin as the evilest, Kim Hieora chose Choi Hye Jung, and Park Sung Hoon chose Jung Jae Joon. Kim Hieroa explained, "She's an amazing b***ch." Park Sung Hoon then shared, "I was going to pick Joo Young (Choi Hye Jung) because she took away my eyesight. I was going to pick her but I think I'm worse than her..."
Park Sung Hoon continued to share, "Writer Kim Eun Sook told me after the release of part 1. 'Jae Jun, you'll be popular for only two months. Enjoy the two months...After the release of Part 2, the public will abandon you.' There are things revealed in part 2, so I picked Jae Jun."