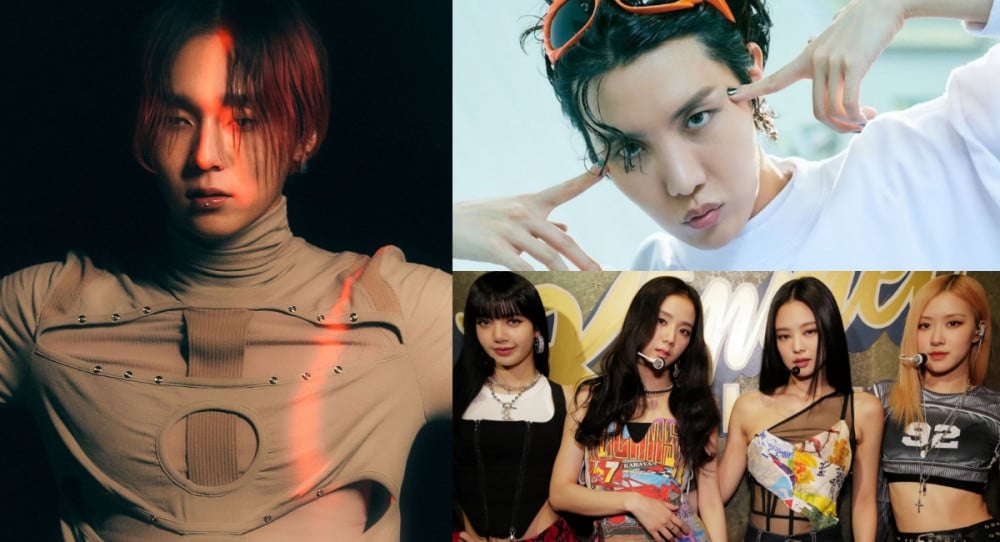 BLACKPINK, Dawn, and BTS's j-hope made Rolling Stone magazine's 'The 25 Most Stylish Musicians of 2023' list.

On February 1, Rolling Stone released its yearly list of the 25 most stylish artists right now according to a select group of journalists, designers, and industry insiders. The artists who made the list are described as "epitomiz[ing] style with distinction and personality, telling stories with clothing while intertwining their own identities into every look."
BLACKPINK ranked in at #6 with the outlet calling them 'worldwide mavens' and citing the array of unique and progressive fashion worn by the members in both their recent "Shut Down" and "Pink Venom" music videos. Dawn ranked in at #16, being called a 'chameleon of color' due to "his ability to morph into any persona he chooses through clothing." Lastly, j-hope, who the outlet calls 'the alter-ego,' ranked in at #21. The outlet applauded the idol's ability to create a completely different edgy style for his solo activities, writing, "his style is bigger, bolder, and louder than ever."
Meanwhile, this is the second consecutive year j-hope has been on the list, having appeared with BTS in the #4 position last year.


Check out the full list here.