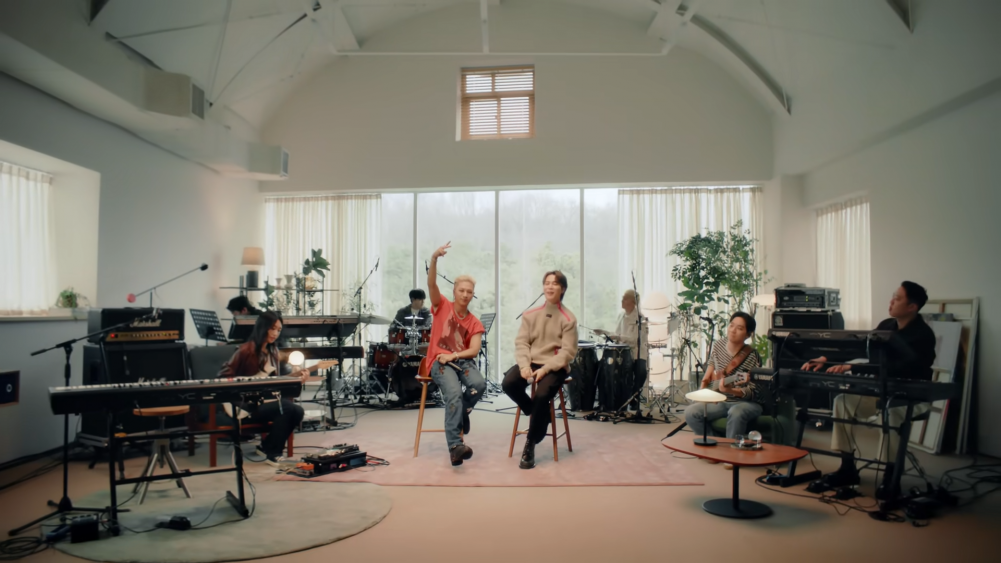 It has been a week since Big Bang's Taeyang released his comeback single "VIBE" featuring BTS's Jimin.
As much as this is the long-awaited comeback and the most anticipated release, Taeyang's "VIBE" garnered much attention. Not only that, this was the most exciting collaboration between the most prominent K-pop group members from the 2nd generation and 3rd generations.
The song quickly gained popularity topping iTunes charts worldwide, and quickly surpassed 20 million YouTube views in only 24 hours.
On January 19, Taeyang released a live performance video with a live band accompaniment.
Fans quickly fell in love with the live band version of the song and were ecstatic to see the collaboration between Taeyang and Jimin.
Fans commented, "I love this version," "My ears are so happy," "The live band version is so good, but please post more performances," "I love this so much," "Both of their voices are so unique but they go so well with each other," "They are so good," "I like this version 100 times better than the original," "This is so crazy, Taeyang's voice and Jimin's voice are so good," "This is the best," "Wow, their live singing is so crazy good," and "I love their onstage chemistry. I wish I can see them perform more!"