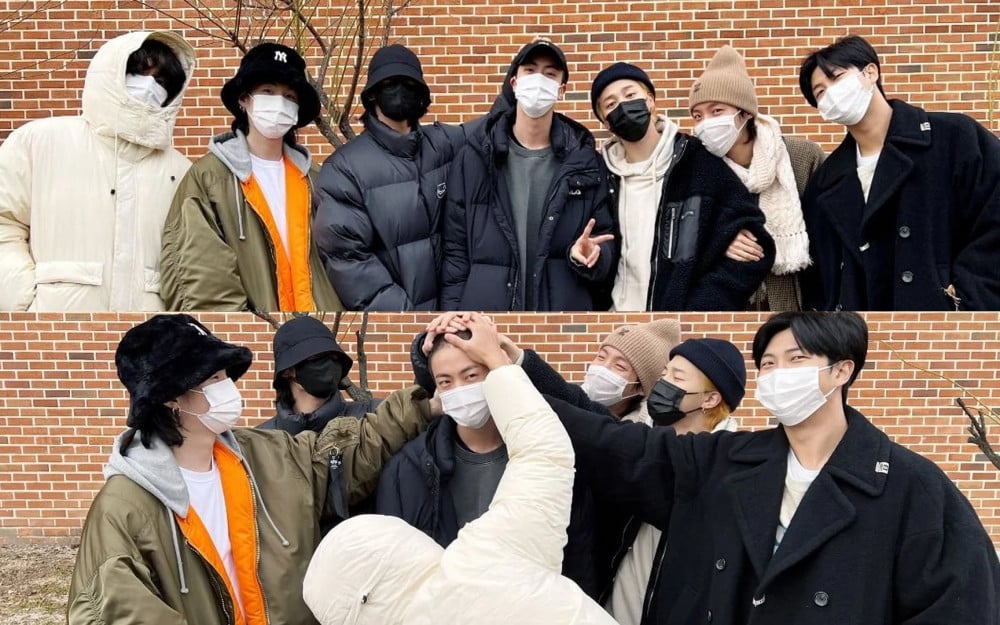 As reported, all six members of BTS accompanied Jin to the ROK army's new recruit training center in Yeoncheon, Gyeonggi province.
All seven members were reportedly boarded on six black caravans and entered the training grounds. There was a group of fans waiting for Jin, along with numerous reporters from all over the world, just to get a glimpse of the group but were unable to.
Luckily, fans were able to see Jin and the six members sending him off to the military training grounds through social media. On December 13 at around 4:38 PM KST, BTS posted the group photos of the seven members right before Jin enlisted.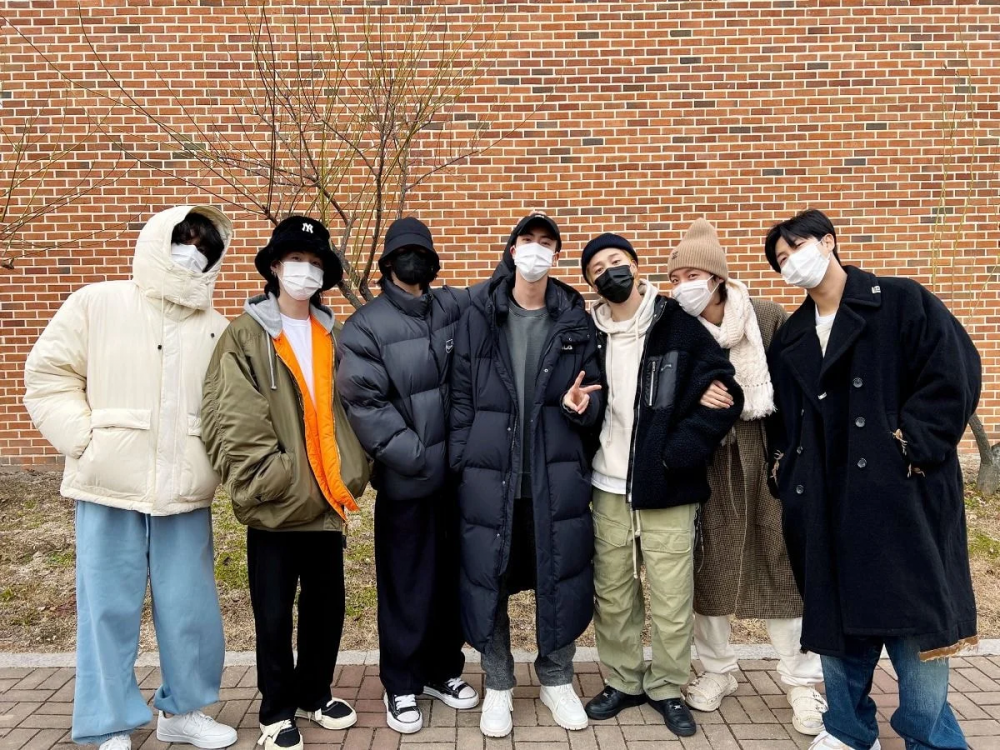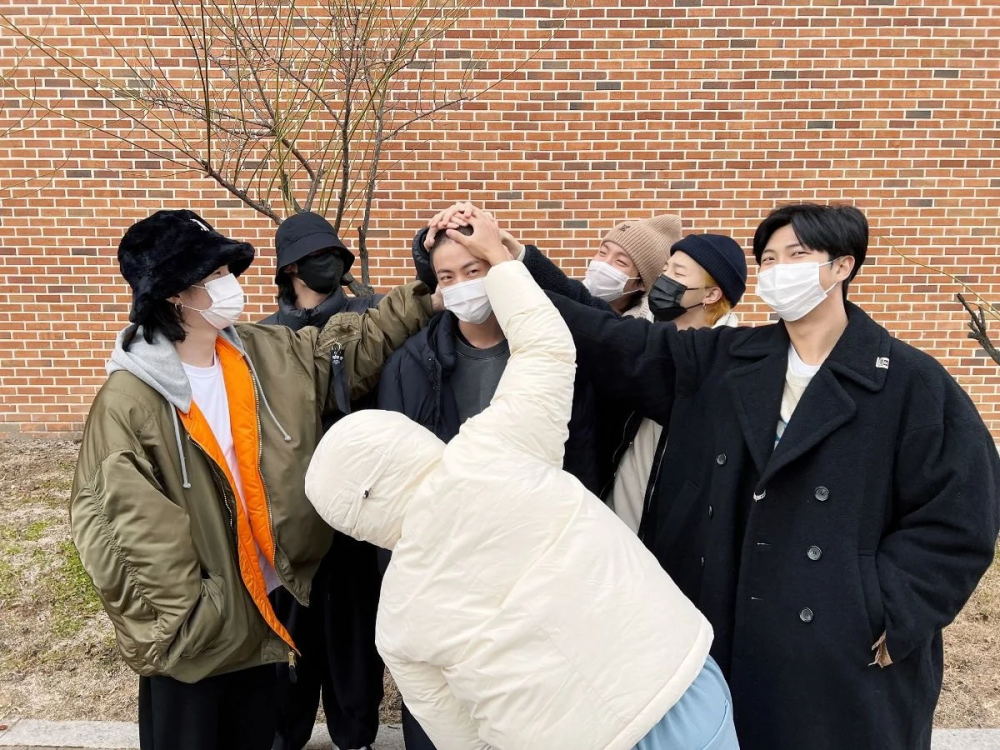 The photos were posted on Twitter with the message, "Our Hyung!! Go and come back well!! Love you"
Fans were happy to see the final group photo before Jin's enlistment and left comments wishing Jin safe training. They commented, "Go and come back safely," "Be healthy," "We'll be waiting for you," "This is so cute," "I love all our Tans," "Please be healthy," and "I'm glad they posted the group photos."
Meanwhile, Jin will undergo 5-weeks of basic training, beginning with his enlistment on this day, before he's assigned to his army post. Jin is scheduled to complete his mandatory service duties on June 12, 2024.