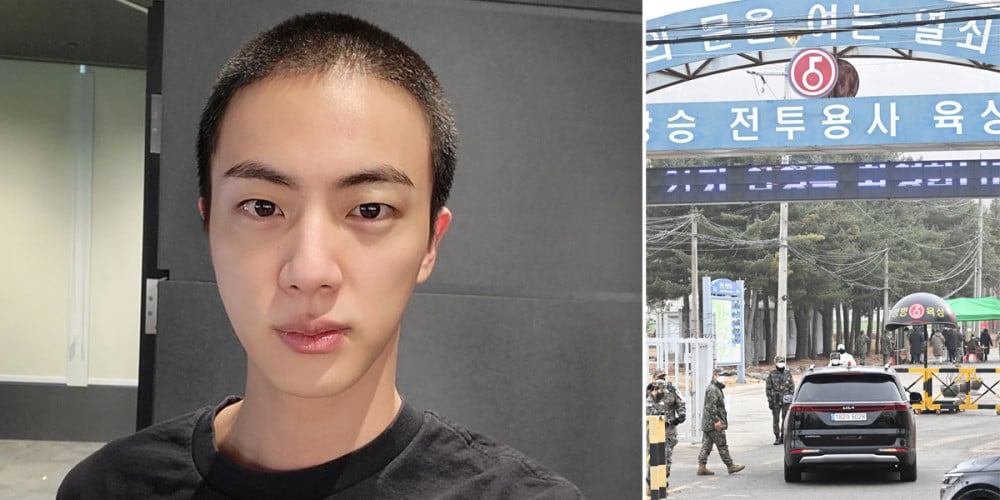 At around 2 PM on December 13 KST, a group of six black caravans entered the ROK army's new recruit training center located in Yeoncheon, GYeonggi-province.
According to reports on this day, all seven members of BTS were on board the six black caravans, including the group's oldest member Jin (30) who was due to enlist for his mandatory military service duties on this day.
No more than 50 or so fans showed up on site, as Jin previously requested that fans respect other civilians and their families also enlisting on this day, and stay home rather than coming to see him off. However, numerous reporters from all over the globe surrounded the training center entrance, hoping to get a glimpse of the BTS member on his way in.
Staying true to his word, Jin did not hold a ceremony of any kind, and remained in his vehicle, entering the training center via car.

Meanwhile, Jin will undergo 5-weeks of basic training beginning with his enlistment on this day, before he's assigned to his army post. The idol will complete his mandatory service duties on June 12, 2024.