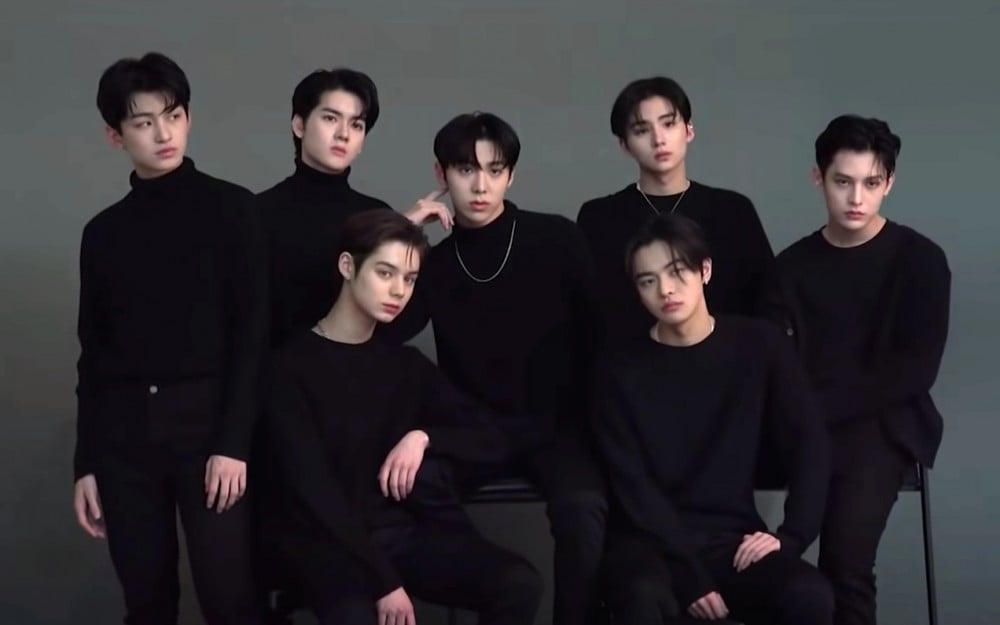 Big Hit Music's rookie boy group team 'Trainee A' garnered much attention and popularity as soon they were revealed to the public. The boys have been updating fans through various social media channels such as YouTube and Twitter.
Despite a few controversies and members leaving the group, Trainee A seemed to have a promising future with a solid fan following. Many were excited to see the boys as the team was seen busking in the United States. That is why fans were expecting the team to make a debut soon.
But on December 16, Trainee A's Content Production Team announced that Trainee A's social media channels will end services.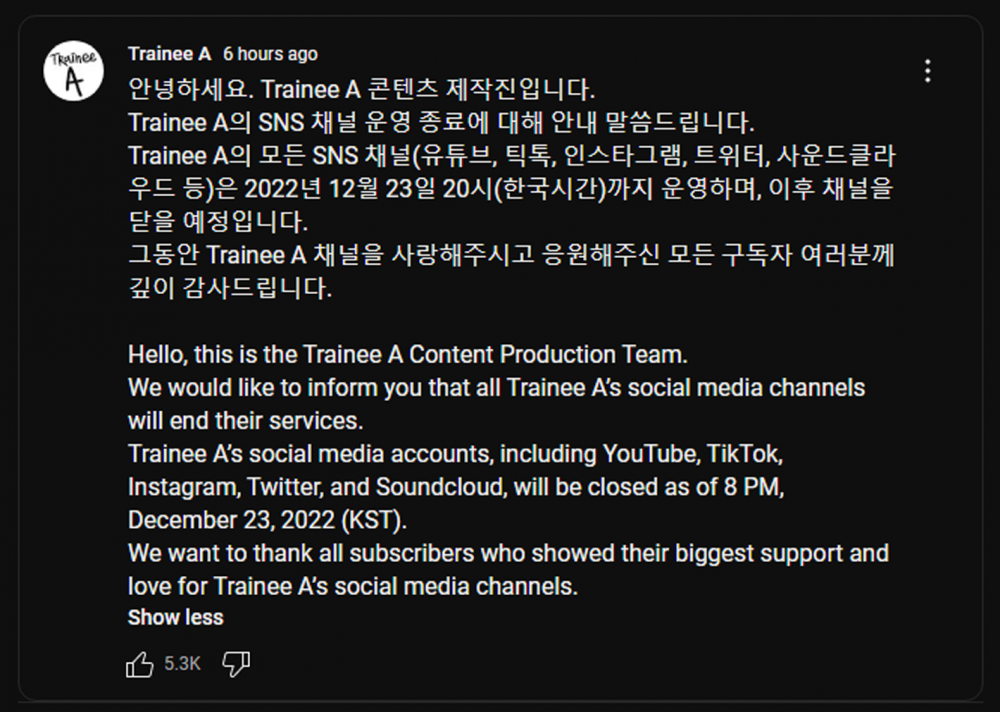 The content production team wrote:
"Hello, this is the Trainee A Content Production Team. We would like to inform you that all of Trainee A's social media channels will end their services.
Trainee A's social media accounts, including YouTube, TikTok, Instagram, Twitter, and Soundcloud, will be closed as of 8 PM, December 23, 2022 (KST).

We want to thank all subscribers who showed their biggest support and love for Trainee A's social media channels."

While some fans expressed their excitement as they anticipated that the group will be debuting, there were many that were concerned because of the previous discussion of the unclear direction and fate of the group.
Netizens further expressed their concerns saying, "Can't they give a reason? I'm afraid that it's not because they're about to debut... why delete their pre-debut content if they're about to debut?" "What's going on? If it's not because of their debut, then I'm gonna riot. Please let them debut," and "They were supposed to debut at the end of this year. Are they really debuting?"