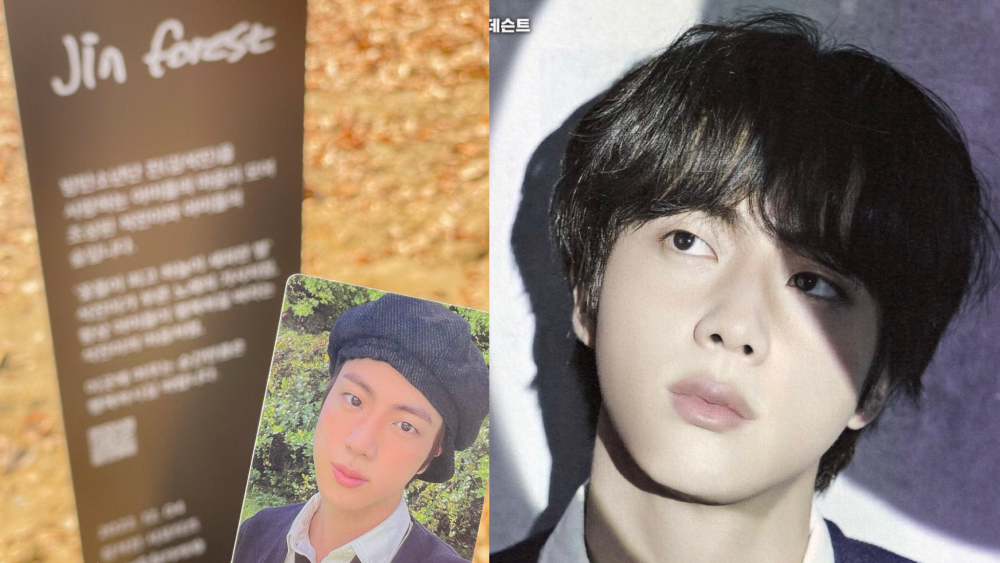 Jin always talks about his wish to spread a good influence around the world. The artist is a member of the Unicef Honor Club at a young age. Jin even wanted to be a news reporter to bring more attention to the issues in our society and help people.
His fans are known to be the number one fandom in doing good deeds too. They constantly donate money to the disadvantaged ones, save animals, and plant trees (for example, a forest in Indonesia). Jin is known to be someone who takes part in reducing the damage to our environment. He separates trash and encourages fans to do the same, tries using the water mindfully, searches how to properly recycle something, etc.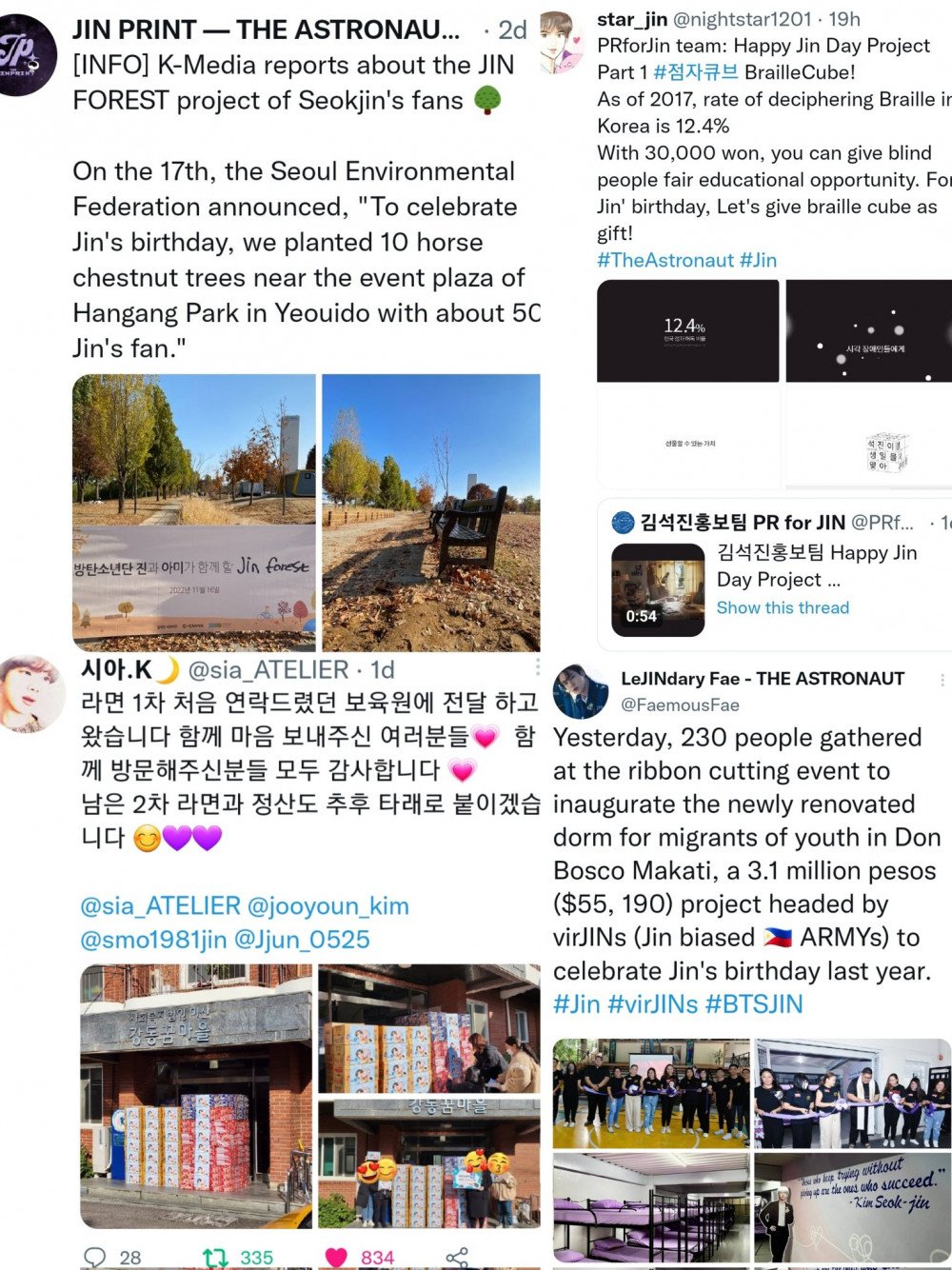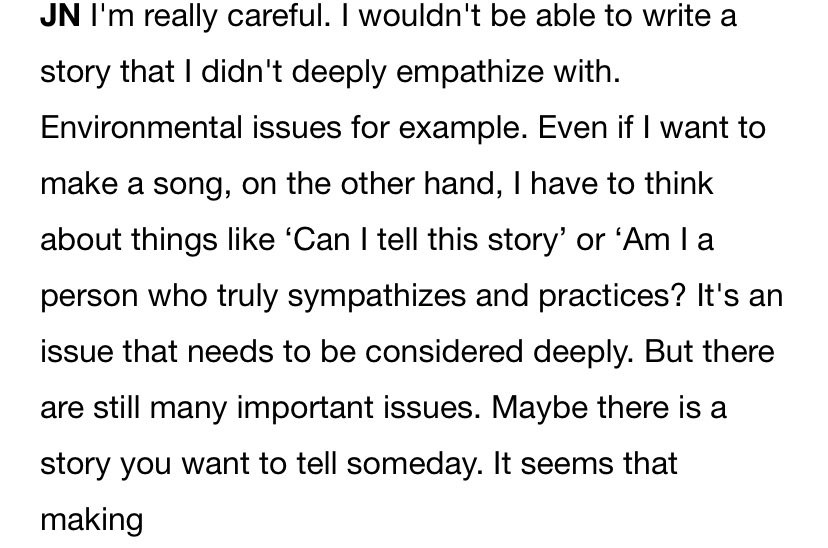 As was said before, fans of Jin are following in the footsteps of their idol. On November 16, the Seoul Environmental Federation announced, "To celebrate Jin's birthday, we planted 10 horse chestnut trees near the event plaza of Hangang Park in Yeouido with about 500 Jin's fans." The trees there also have plaques with Jin's solo songs! There's a QR code, so anyone could enjoy listening to them.
Korean fans of Jin have been organizing the project for a long time. They made a 'Jin forest road' with 4 benches on it. A donation to the Seoul Environmental Federation was made as well. Now everyone can enjoy the beautiful look from a nearby bench. The trees will grow, and citizens of Seoul will be able to take a walk in the 'Jin Forest.'
Isn't it beautiful that so many people love Jin to the point of doing such grandiose things for him?