Netizens are already excited about this year's 'MAMA Awards.'
In addition to an impressive list of presenters, the award program boasts a hot line-up of artists performing on each day of the 2-day show. Some remarked that they would definitely tune into both shows, while other were puzzled why they needed to split it into two days.
DAY 1: Hosted by Jeon So Mi
BIBI, DKZ, Forestella, Hyolyn, JO1, Kang Daniel, KARA, Kep1er, LEE JUNG, LE SSERAFIM, NMIXX, Stray Kids, Street Man Fighter, TOMORROW x TOGETHER
DAY 2: Hosted by Park BO Gum
3RACHA (Stray Kids), ENHYPEN, (G)I-DLE, INI, ITZY, IVE, Jaurim, Jung Jae Il, J-hope, Lim Young Woong, Monica, NewJeans, NiziU, TEMPEST, Tiger JK, TREASURE, Zico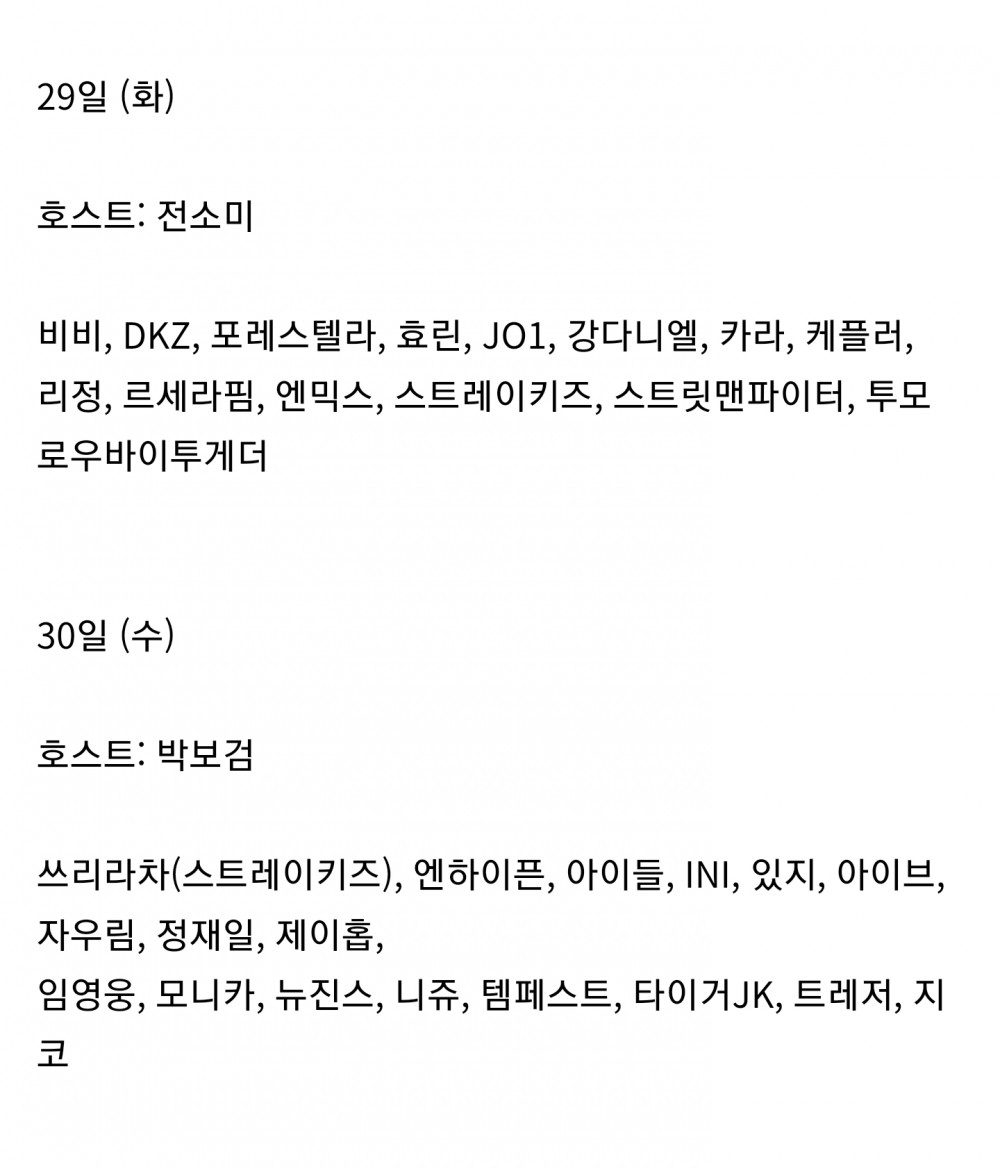 Reactions include:
"Whoa, I love this lineup"
"Better watch both days"
"Can't wait for the 2nd day"
"Did a lot of people watch Street Man Fighter, though?"
"Wow DKZ"
"Love Day 2"
"I am for sure watching KARA"
"FOR SURE, KARA"
"Excited for J-hope!"
The '2022 MAMA Awards' will take place at November 29 and 30 in Tokyo, Japan.
Who are you most excited to see?