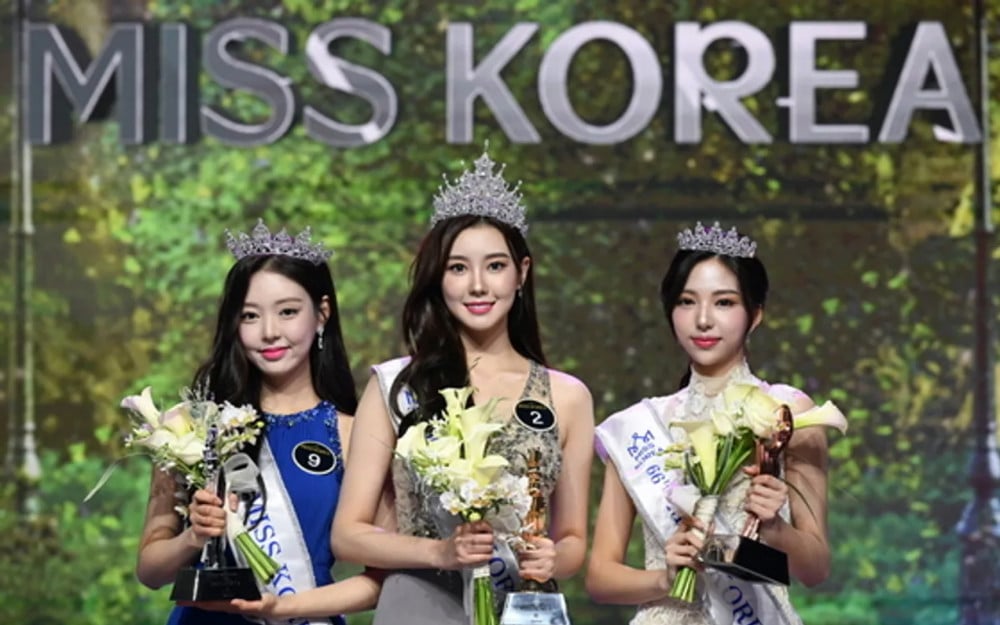 Lee Seung Hyeon (age 23), a college student studying economics at Korea University, won first place at this year's Miss Korea pageant. Yoo Si Eun (age 25) from the Department of Aviation Service at Yeonsung University came in second place, and Kim Go Eun (age 22) from the Department of Aviation and Aeronautical Engineering came in third place.

In the '66th Miss Korea 2022 Pageant' finals hosted by Global E&B held at Blue Square in Yongsan-gu, Seoul, on October 26, Lee Seung Hyeon took the crown as Miss Korea out of 30 contestants.
Lee Seung Hyeon introduced herself as a trendsetter and explained that her dream is to become a CEO of a global fashion brand and is working on developing her own brand value through various activities.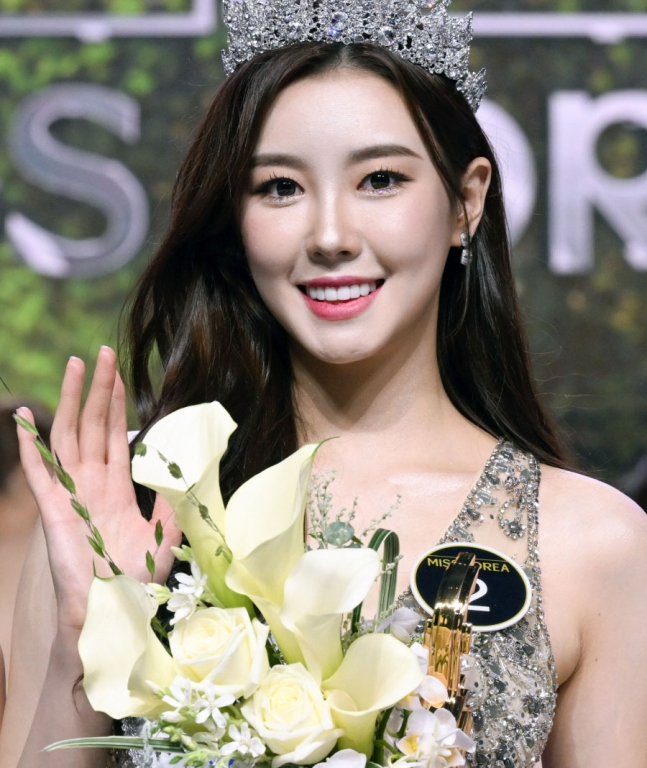 The slogan of the 2022 Miss Korea pageant is 'Green Healing Moment – ​​The most beautiful healing begins,' with the meaning of providing beautiful healing to those who enjoy the contest together.

Global E&B, the organizer, said, "The Miss Korea pageant, proud of its history and tradition, showed more radical and trendy changes this year and received a more enthusiastic response than ever before. Please watch the various charms of the contestants through broadcasting."

The Miss Korea contest will be broadcast on November 11 at 8 PM on Wavve and cable channels SmileTV, TVAsia, and Weetv.
After seeing the winners' photos, K-netizens pointed out that the contestants all looked surreal and like "virtual AI humans." Netizens commented, "The Miss Korea contestants are looking more and more plastic..." "They should pick natural beauties for Miss Korea," "They all look the same," "None of them look natural and pretty," "This should be called the 'Miss Plastic Surgery' pageant," "The second place and third place winners look the same," "I guess all three of them have the same doctor," "I didn't know they still held this," and "They look like those virtual AI humans."