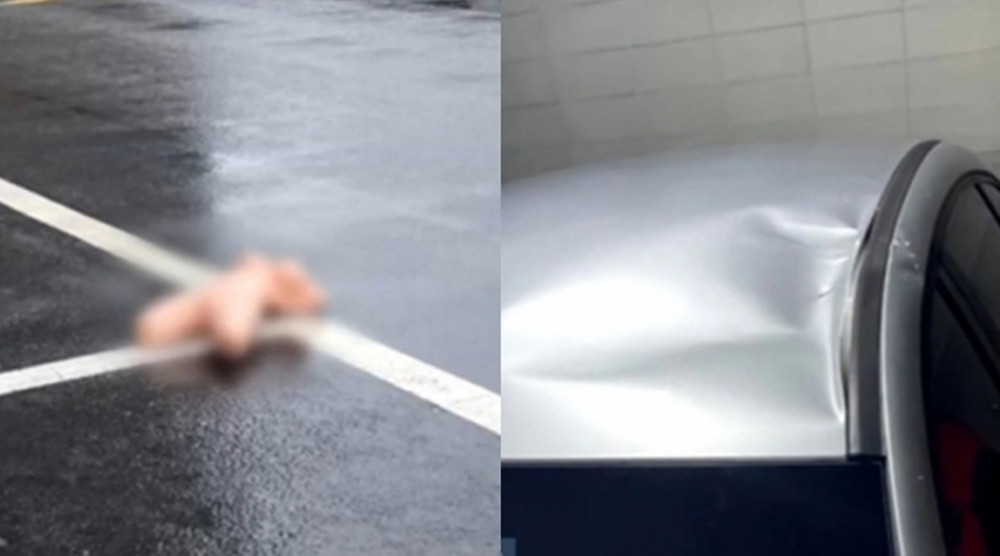 The police are looking for the suspect in connection with a case where a car was damaged by a falling adult toy called 'Real doll' from an apartment in Incheon.

According to the Nonhyeon Police Station in Incheon on September 11, the National Forensic Research Institute responded to the police, saying that they couldn't identify the suspect after analyzing the DNA that the police recently collected from the 'Real Doll.'

As a result of DNA analysis, the gender of the suspect was confirmed to be male, but the individual's identity is still unknown since there is no data that matches the DNA accumulated in the internal database of the National Forensic Service. Accordingly, the police are conducting an investigation focusing on one apartment building where the object is likely to have fallen, taking into account the location where the damaged vehicle was parked at the time of the incident.

It was also revealed that 4 to 5 households that live in the apartment building have already cooperated with the police in giving their DNA.

However, it is expected that it will take a considerable amount of time to identify the suspect as the collected DNA has to be sent back to the National Forensic Service and analyzed one by one.

This incident was reported at 2:15 PM on July 21 at an apartment in Seochang-dong, Namdong-gu, Incheon. The owner of the affected vehicle found the damage and reported it to the police.

The vehicle's roof was severely caved in by the 'Real Doll,' weighing more than 15 kg (~33 lbs). The police confiscated the 'real doll,' which was temporarily stored at the apartment management office, collected the DNA, and then asked the National Forensic Service to analyze their database to find a match.

It was confirmed that the scene of the 'real doll' falling was not recorded on the surveillance camera or the black box of a parked car in the apartment complex.

A police official said, "If the owner of the 'real doll' is identified, we will apply charges of property damage."