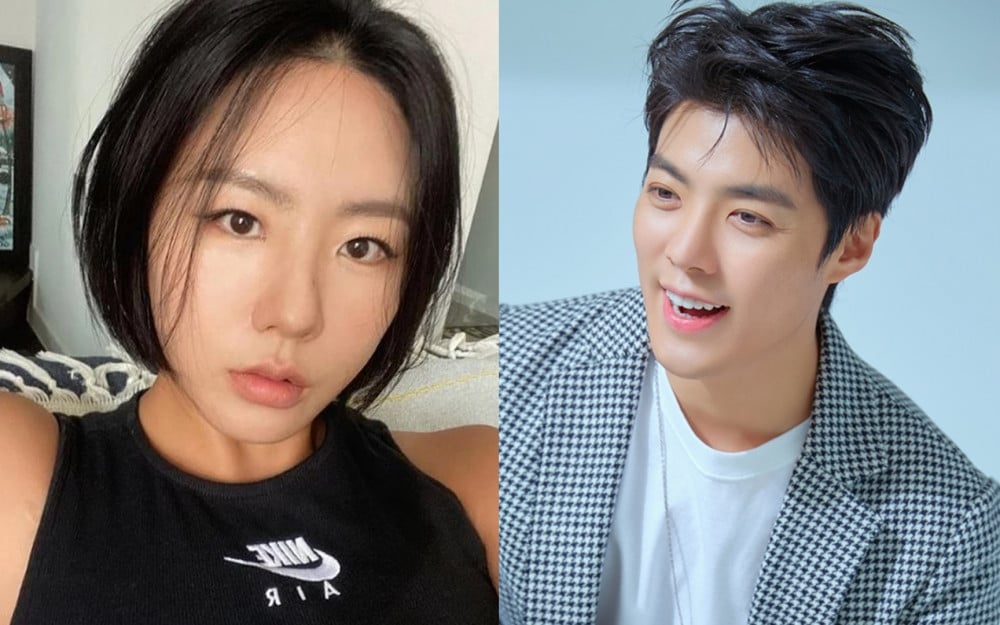 Kangnam and his wife, Lee Sang Hwa, who is a former speed skater, revisited the place where he proposed to her four years ago.
On September 12, Kangnam posted a new video on his YouTube channel. In the latest vlog, Kangnam was seen visiting Japan with Lee Sang Hwa, and the two visited various places.
In the video, Kangnam and Lee Sang Hwa visited Disney Land in Tokyo, and he revealed the place where he proposed to her. He explained, "This is where I proposed to Sang Hwa, we were sitting." And Lee Sang Hwa immediately corrected Kangnam saying, "We were standing."
Lee Sang Hwa even showed off the ring he proposed with and showed their unchanging love and affection towards each other.