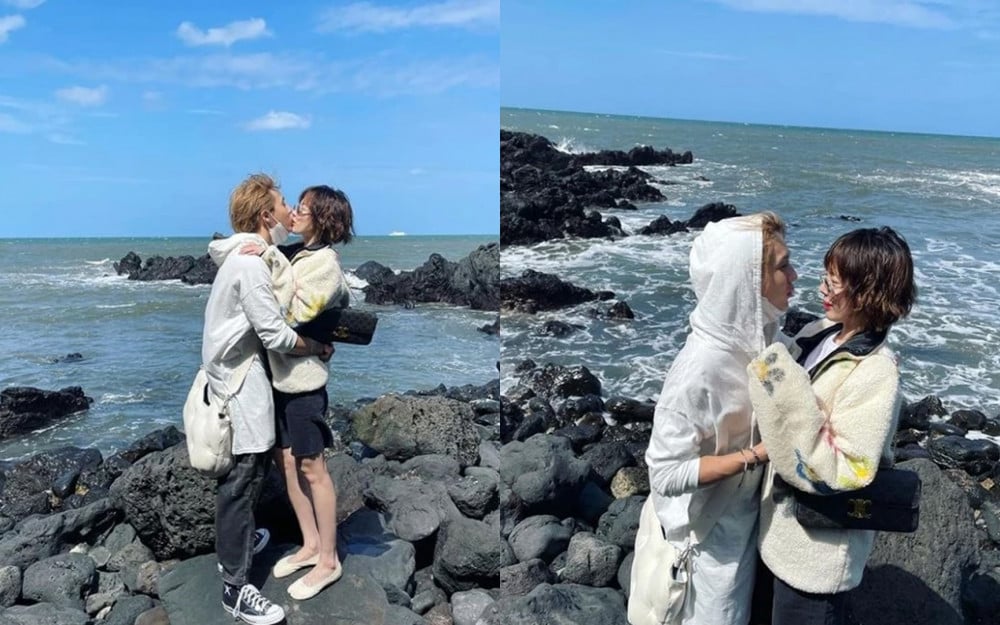 HyunA and Dawn garnered attention for their continuing love.
On September 20, HyunA posted five photos with a white heart emoticon on her social media. In the photos, the two were seen on Jeju Island posing against the blue ocean.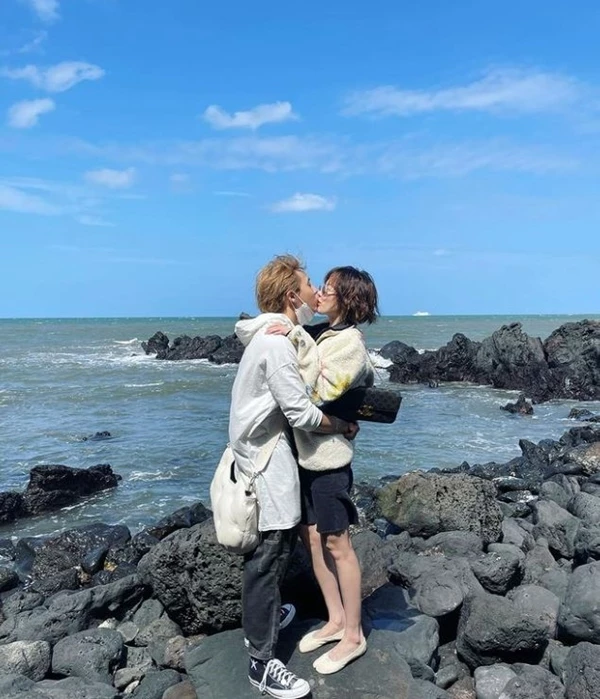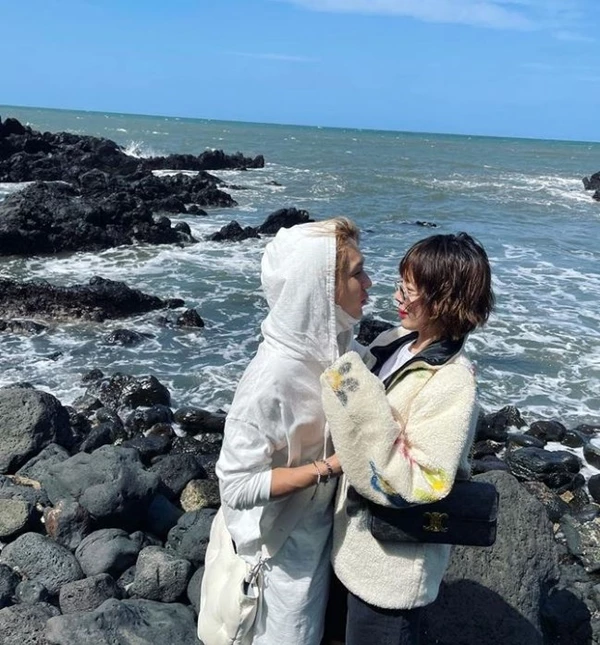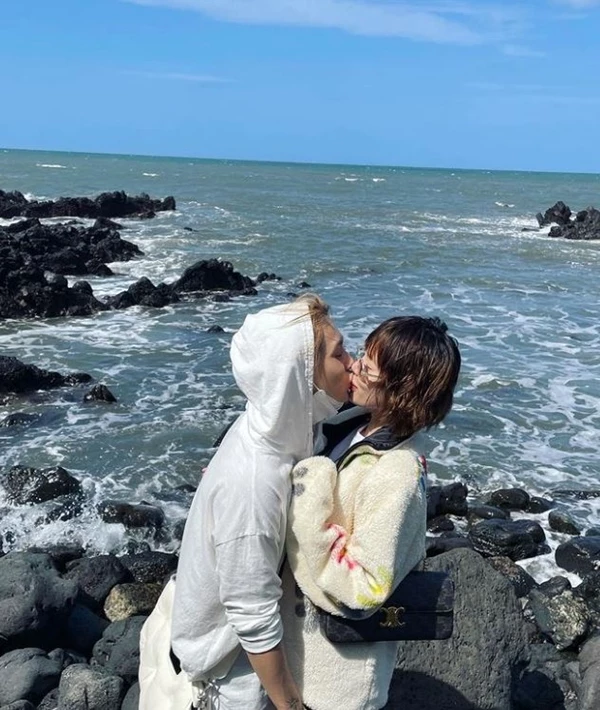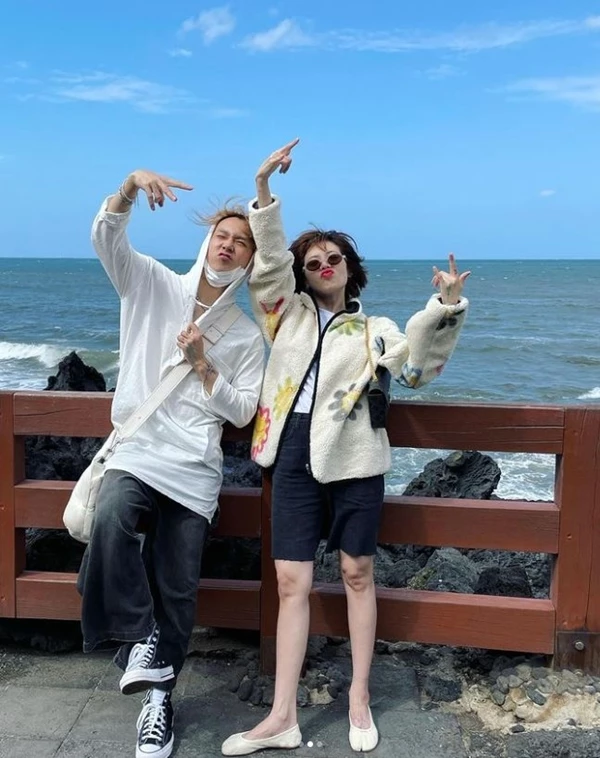 The two were showing their unchanging love and affection for each other. It seemed like the two were on a honeymoon together and gained much attention for their hip aura and fashion.
Many fans expressed how they loved seeing HyunA and Dawn together, leaving comments of support for the two artists saying, "Best couple," "HyunA is so pretty," "Such a cute couple," "I get so happy seeing them happy together," "I'm so envious," and "So cool and pretty."