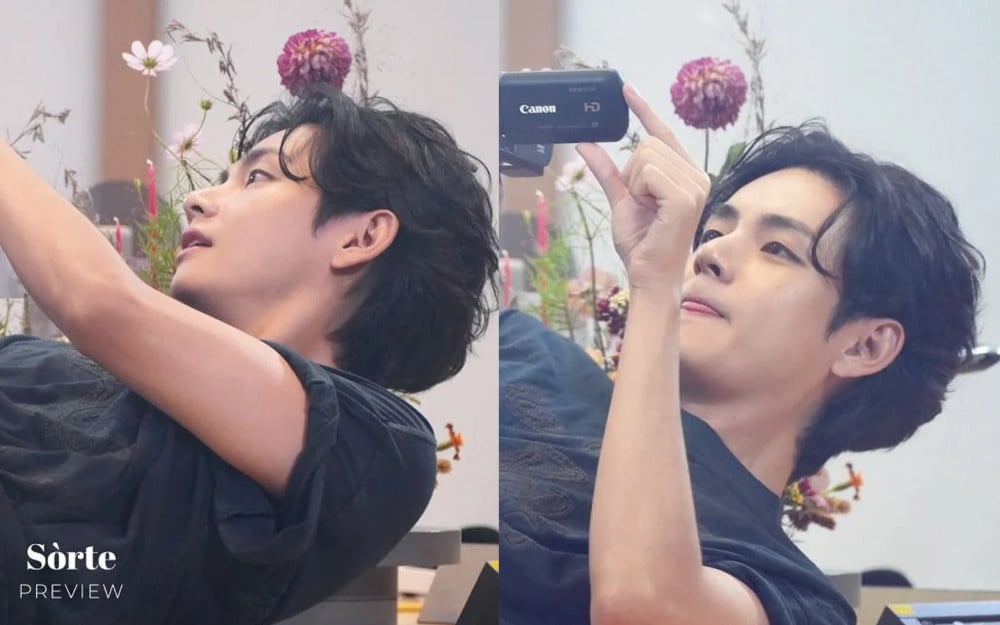 For the past two days, BTS's V has been the special guest DJ on the radio show 'Kim Eana's Starry Night.'
While the main DJ, lyricist Kim Eana, is away on vacation, singer Park Hyo Shin has been chosen to cover for her. Park Hyo Shin is said to be the DJ until the 2nd of next month. During that time, V was invited to co-DJ from September 27 to 28.
Already photos from the first day of the radio show went viral as they showed the BTS member interacting with fans and greeting them on his way to the station. Many fans loved V's interaction with Park Hyo Shin as they have been sharing a friendship for quite some time. Additionally, many fans noticed V's unchangingly stunning visuals in a bright mustard yellow cardigan.
Then on September 29, photos from the second day of V's DJ-ing were released, which impressed fans and netizens even more. In the photos recently released, V is seen lying on the table, taking a photo. Many netizens were impressed by V's impeccable visuals despite being seen from an odd angle.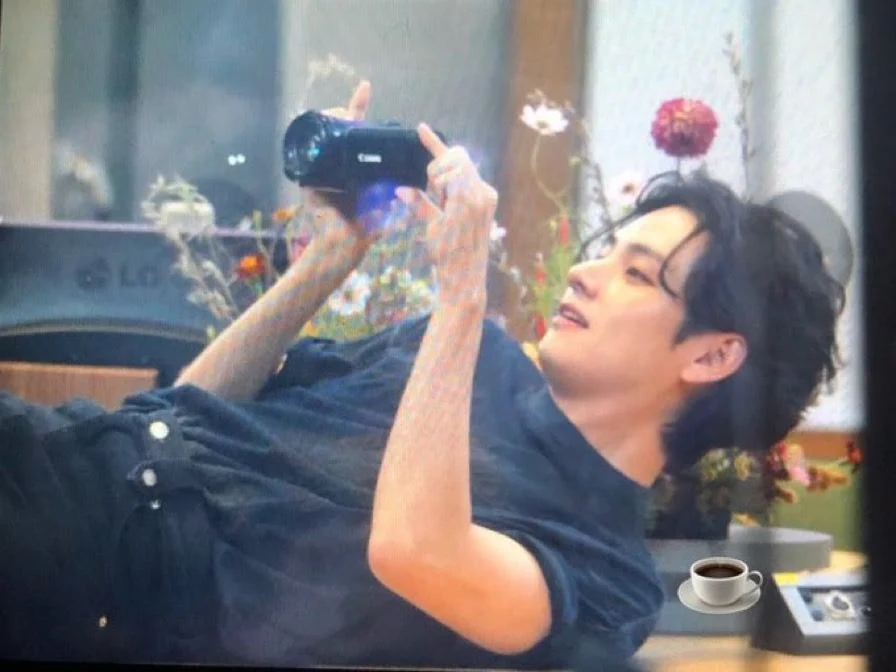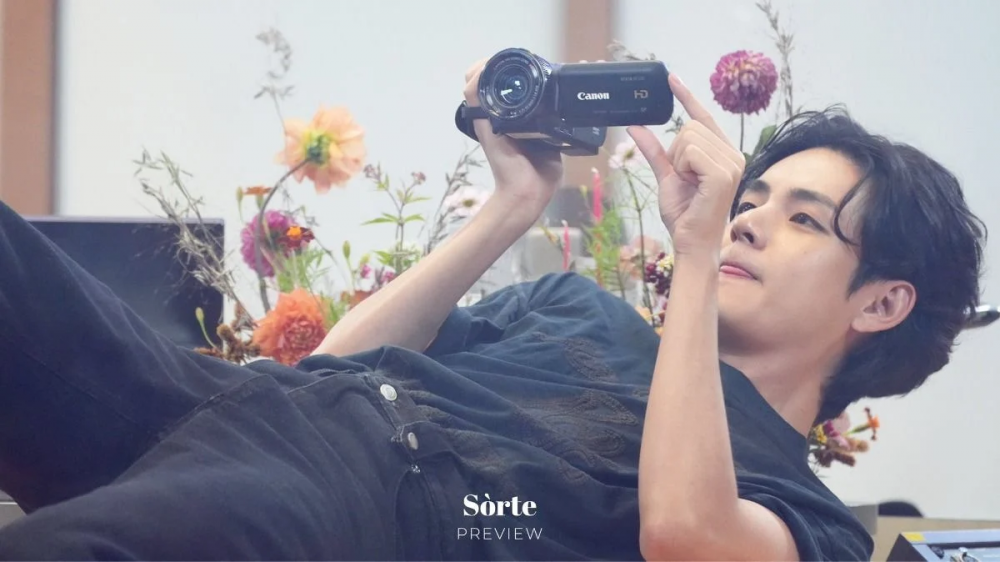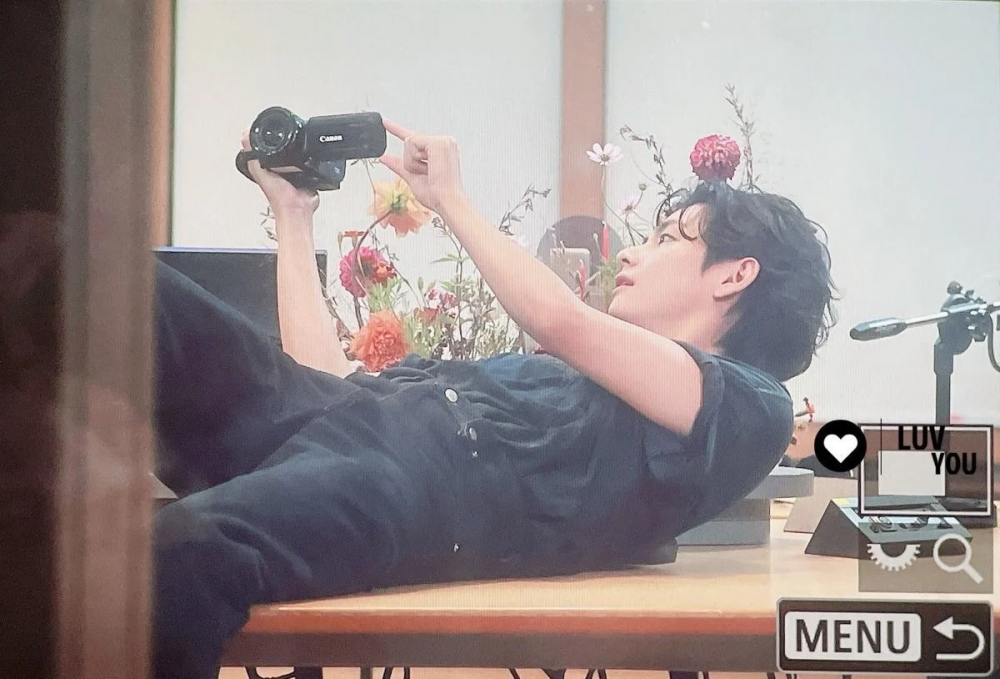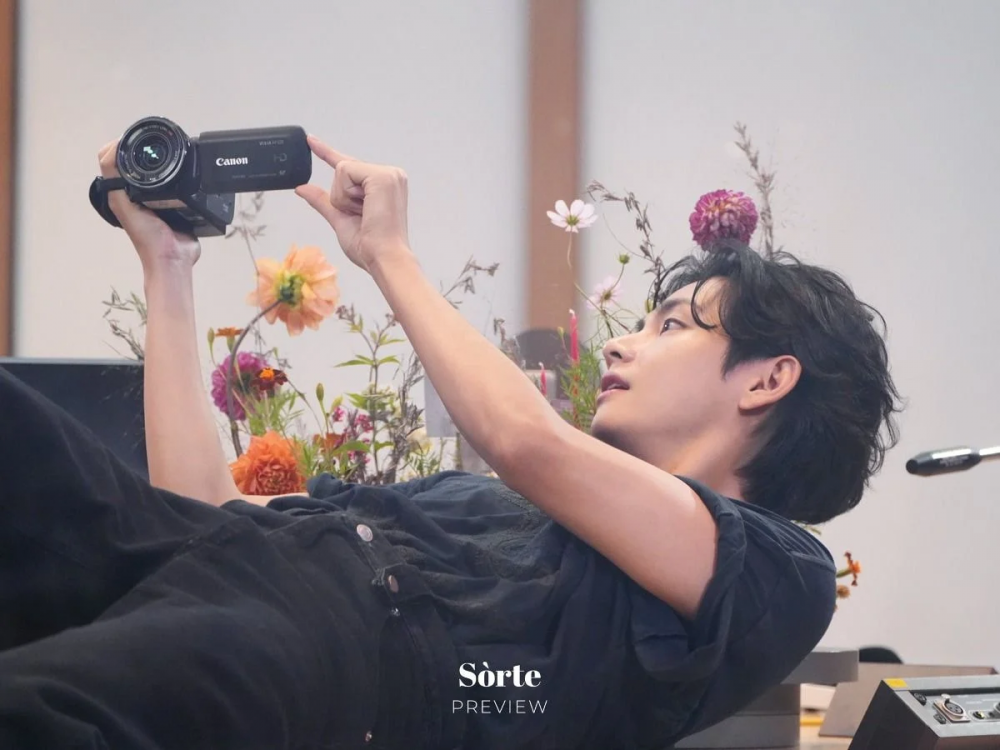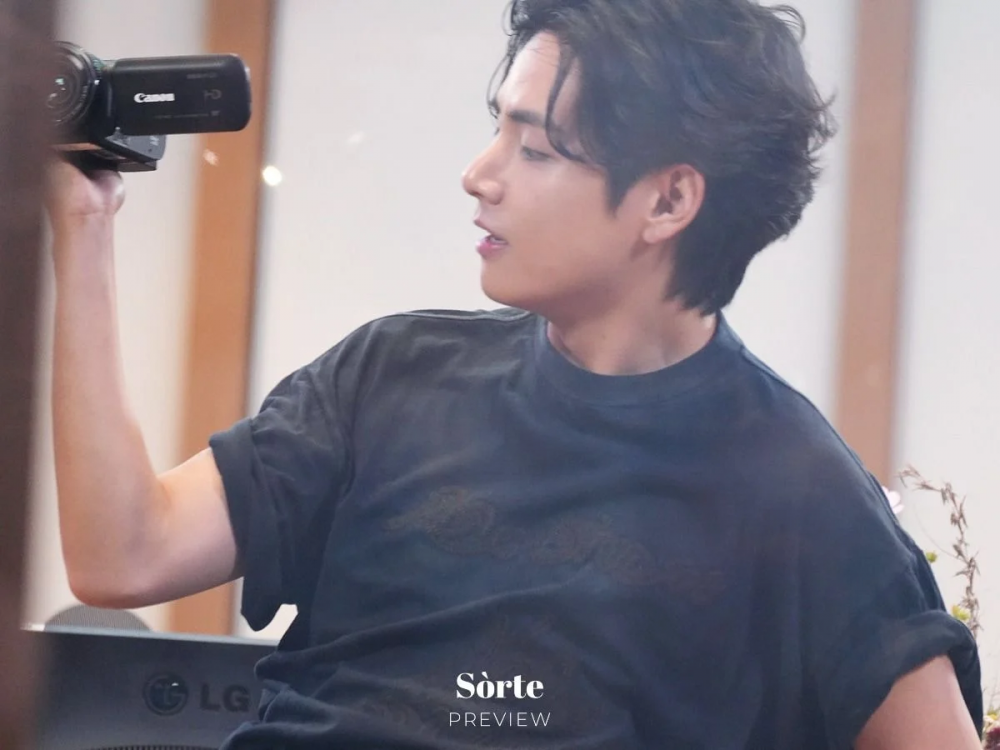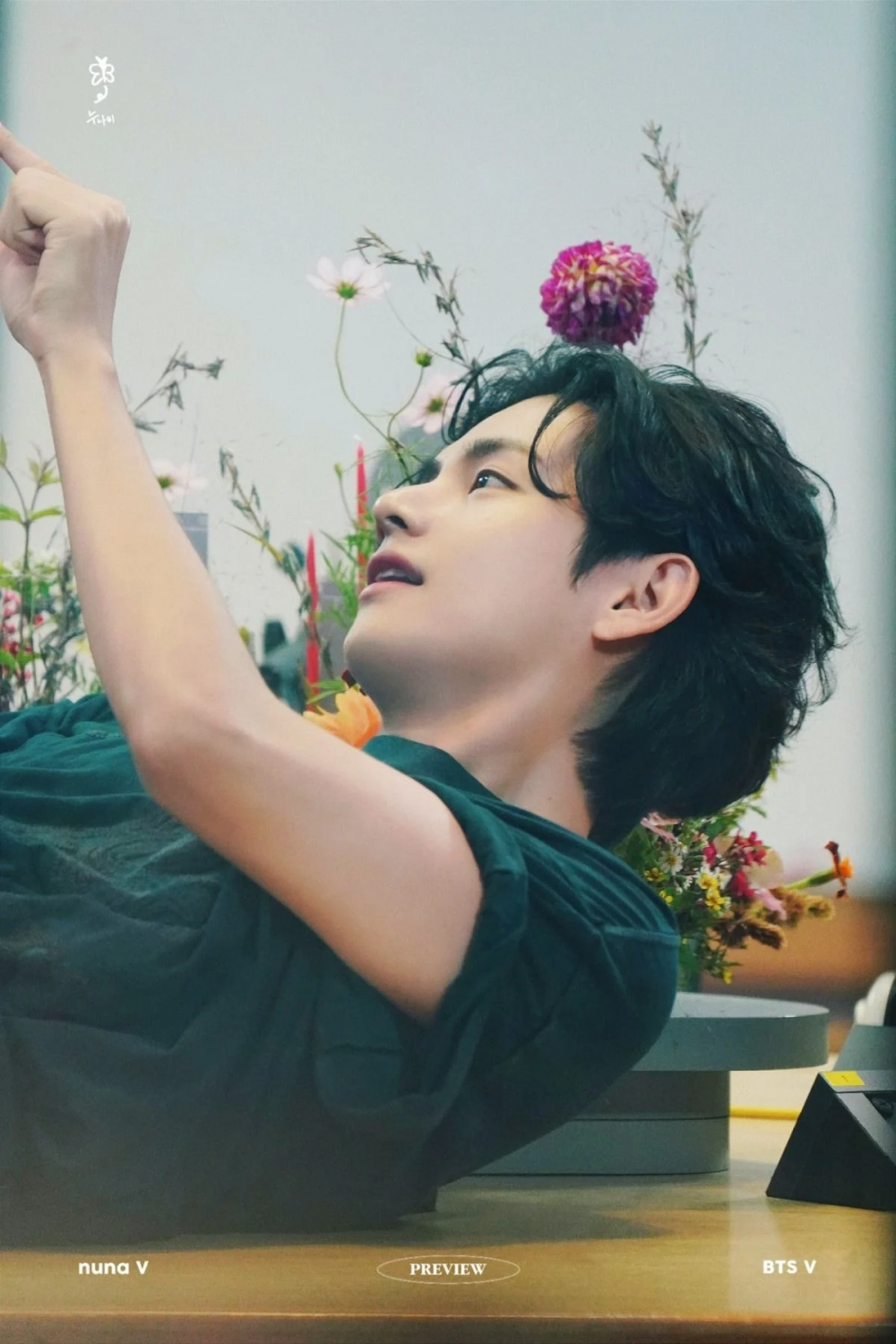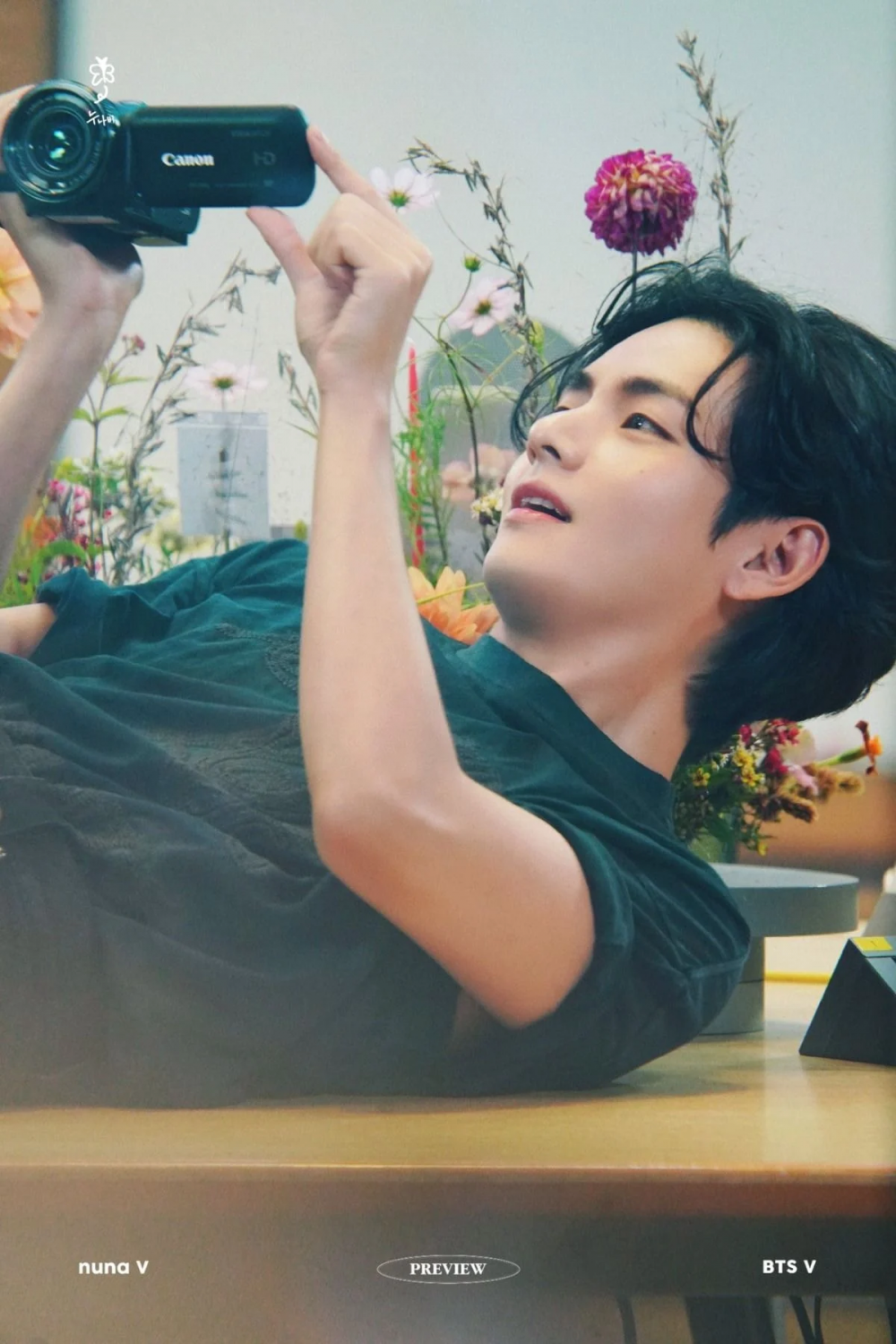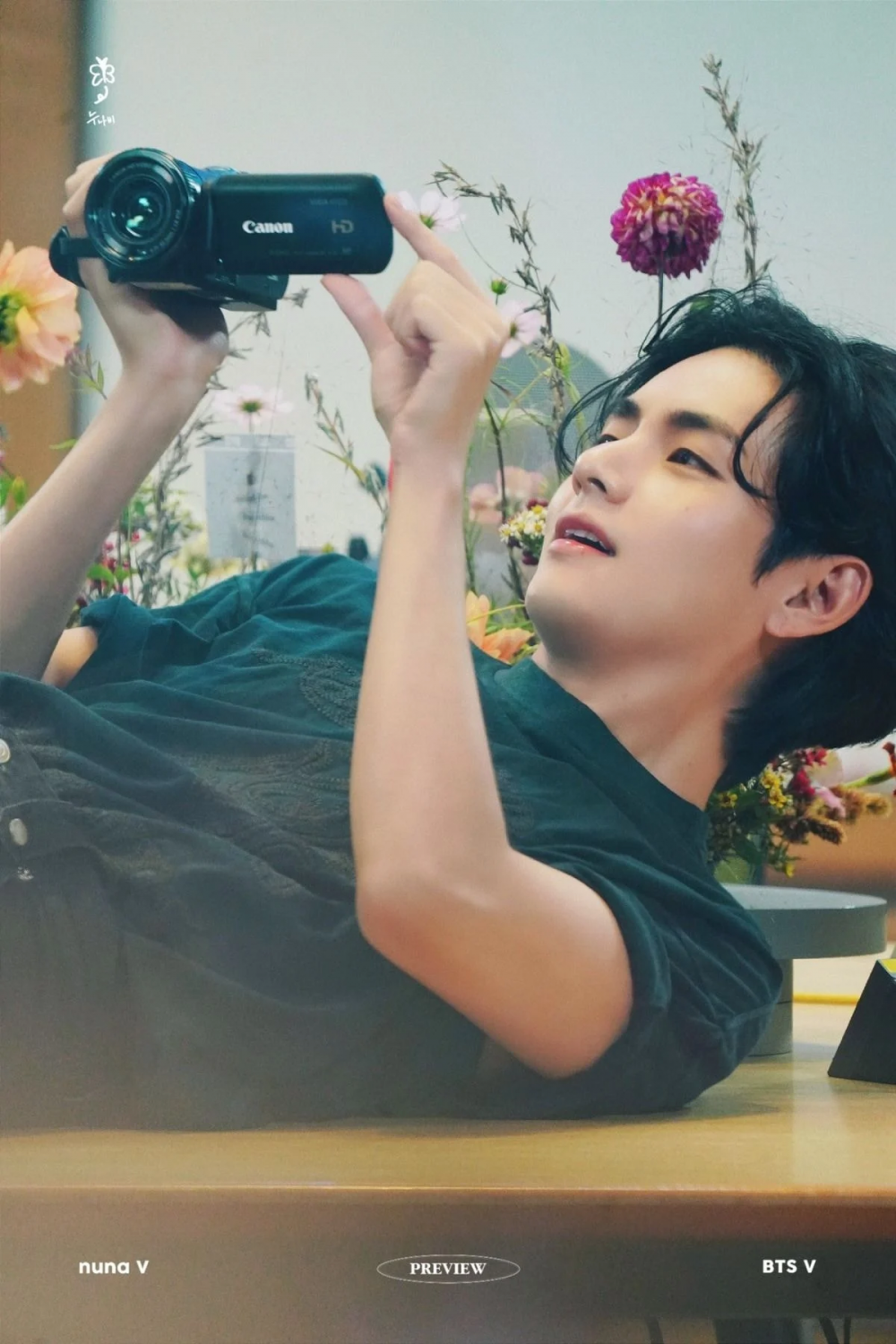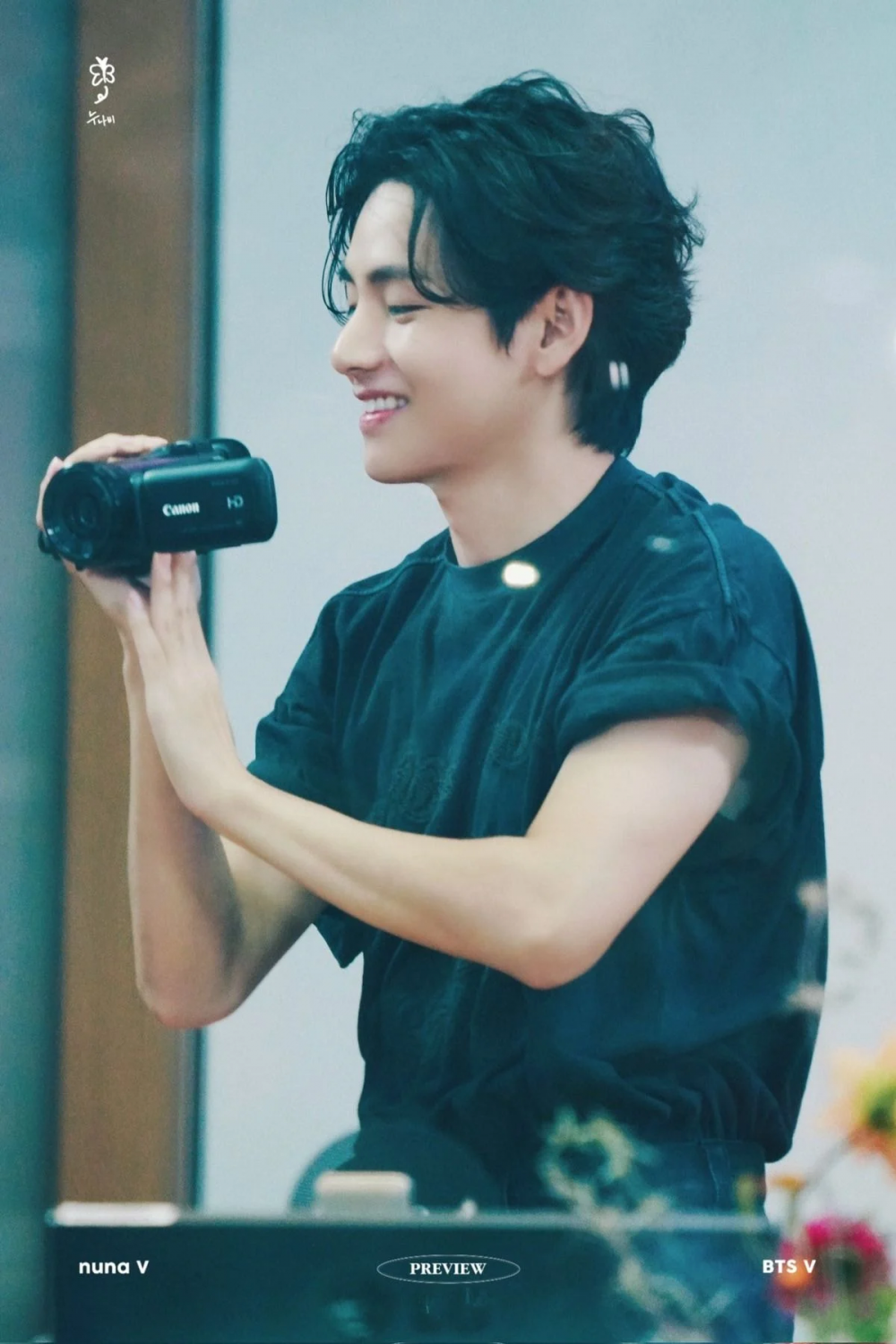 K-netizens commented, "He's so good-looking," "how does he still look so handsome from that weird angle?" "He is in that position, and still looks handsome," "How does he not have a double chin when laying down like that?" "His visuals are so crazy," "His visuals are so awesome," "I actually saw him in person and he looks so much more handsome. He's super thin but also big," "These photos are just pictorials," "The angle doesn't matter for him, he's just so good looking," and "Why does he still perfect in that angle?"