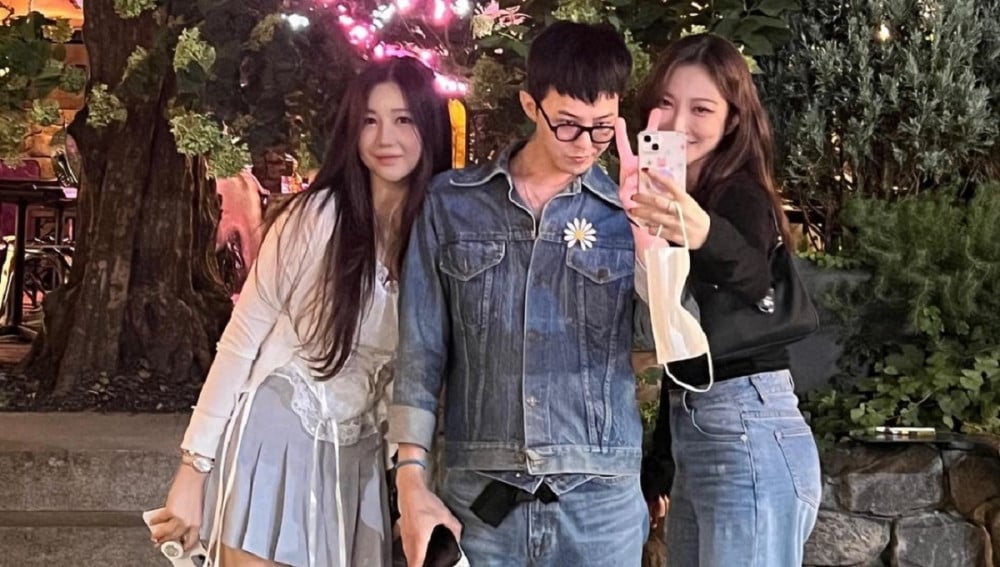 Two AfreecaTV BJs randomly spotted G-Dragon smoking outdoors.
On August 27, AfreecaTV BJs Garin and Gaeul took to Instagram where they posted two selfies with G-Dragon. According to Garin's Instagram Stories, the girls spotted G-Dragon while he was smoking and told him they were big fans.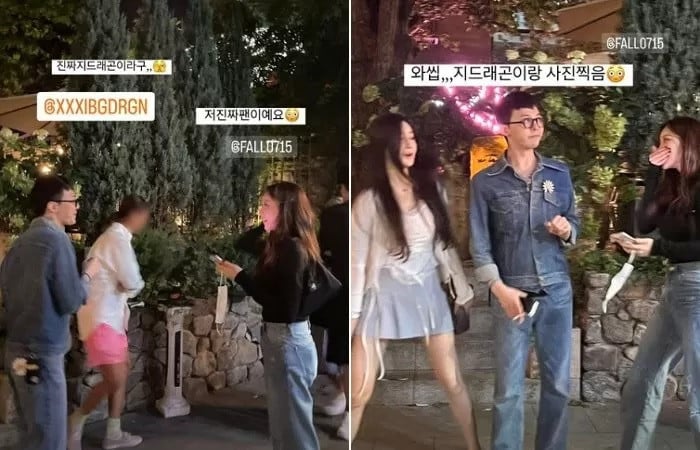 In the photos, the captions read: "It's really G-Dragon...", "I am really a fan," "What the...I took a photo with G-Dragon."
Along with the posts, Garin and Gaeul wrote: "I...took a photo with G-Dragon. It's really G-Dragon. I just won the lottery," "I am...so nervous...I can't believe I saw G-Dragon in my life...It's so unbelievable...I'm truly a fan..."
Based on the interactions in the comments, the girls met G-Dragon by chance in Apgujeong Rodeo.

Netizens commented on his all-denim fashion and expressed how polite and generous G-Dragon usually is with fans who request selfies.
Some reactions include:
"Daebak...I'm so jealous"
"It could have been an awkward situation as he was in the middle of smoking but he was so kind"
"G-Dragon is actually very generous and nice about taking photos together"
"I remember meeting G-Dragon once by chance at a wedding a long time ago and he took a photo with me upon request."
"G-Dragon's image can be a bit on the colder side but he is really good about selfies"
"I am so jealous!"
"Wow these girls lucked out"
How would you react if you saw G-Dragon on the streets?