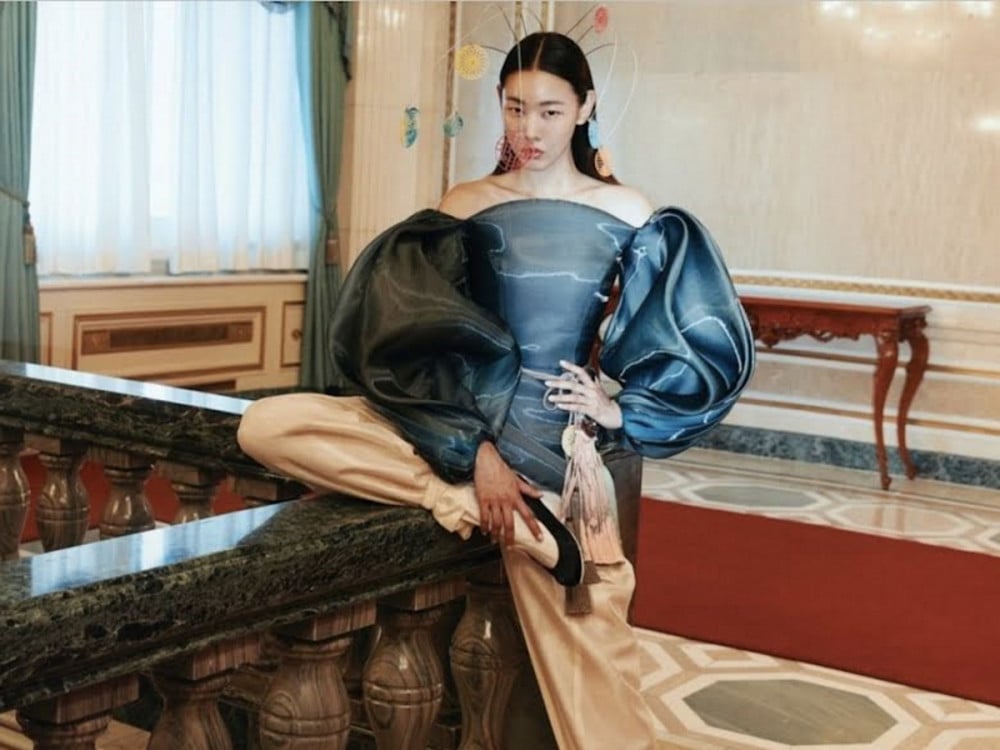 Model Han Hye Jin is facing criticism over her 'Vogue Korea' pictorial set in the Blue House.

On August 22, 'Vogue Korea' released a pictorial featuring Han Hye Jin as well as other models using the background of the former Blue House, the residential home of the Korean president and executive office. In the pictorial, the models are photographed in different sections of the former Blue House, but it's since been deleted by the magazine due to poor feedback.

One criticism is that an outfit worn by a model was created by a Japanese designer, and some netizens stated it was inappropriate to feature a Japanese designer's outfit at one of Korea's historical landmarks. Another criticism is that the hanbok worn by the models are not traditional. Famous hanbok designer Park Sool Nyeo commented, "If you wear a western dress and put on traditional Korean shoes, does that mean the dress is a hanbok? It's a shame they chose those outfits to wear in such a symbolic place. To say exactly, it's heartbreaking."

Han Hye Jin has also turned off comments on her Instagram page. What are your thoughts on the controversy?