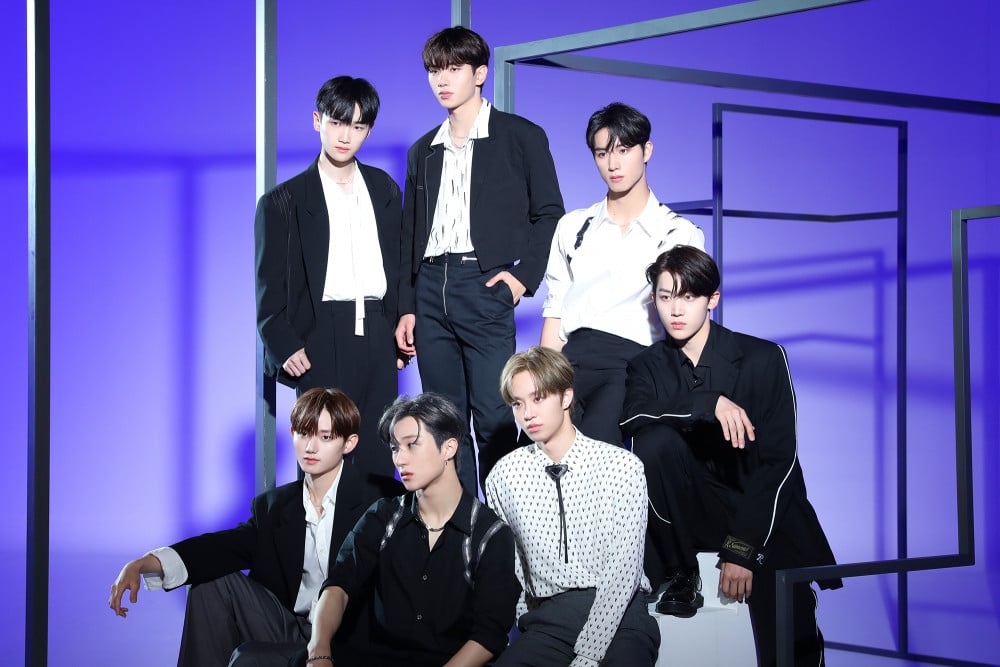 Sleek and stylish boy group ATBO answered your questions, sharing their favorite music, role models, and more! Check out the answers from Oh Junseok, Ryu Junmin, Bae Hyunjun, Seok Rakwon, Jeong Seunghwan, Kim Yeonkyu, and Won Bin below, and don't forget to send love and support to this rookie group.


---
What K-pop artists and non-K-pop artists are on your playlist? [H8erade]
Ryu Junmin : My playlist contains "Bambi" from EXO Baekhyun and "Out of Time" from The Weekend. I usually enjoy listening to Baekhyun's songs, but the R&B style of the song 'Bambi' catches my ears, and I listen to it a lot these days. Also, when I first heard 'Out of Time' by The Weekend, I fell in love with it and put it on my playlist, and this song also sparked my interest in the city pop genre.

Seok Rakwon : First, I enjoy listening to EXO's song "Paradise" in my playlist. It's a song I listen to often because the song's melody is good, and the voices of the seniors are outstanding. Justin Bieber's "Habitual" is one of my favorite songs on my playlist! I like the dreamy atmosphere of the song.

Kim Yeonkyu : I listen to "Guerrilla" from ATEEZ and Ariana Grande's "POV" the most from my playlist. I love listening to ATEEZ's "Guerrilla" because of the majestic feeling of the song, and it makes me feel like a cool person. I listen to Ariana Grande's "POV" when I want to calm down and listen to a sweet song.
What was your favorite moment from filming the music video? [Sophie-Nguyen]
Bae Hyunjun : I remember riding a wire for the first time while filming the music video for "Monochrome." It was a little tricky because it was my first time filming a wire scene, but it was a new experience, and I am satisfied because it turned out well in the music video. There are many cool parts besides my wire scenes, so please pay a lot of attention to the music video.

Won Bin : Like Hyunjun, I rode the wire for the first time on the set of this music video, but I think I had fun filming rather than being nervous. As some of our fan club BOAT already know, I sweat a lot, but we filmed our music video in the summer. Especially during the group dance shoot, our choreography was so powerful, so we sweated a lot, and we even remembered the moment when we all dried our sweaty clothes with power fans.

Which artist would you like to collab with? [Pisces97]
Seok Rakwon : I would love to collaborate with ATEEZ. I've been practicing ATEEZ songs since I was a trainee. It would be an honor for me if I could collaborate with ATEEZ someday.

Jeong Seunghwan : I want to collaborate with The Boyz, who are seniors from the same agency and our role models. If the opportunity arises, I would like to make a cool and impact performance with them.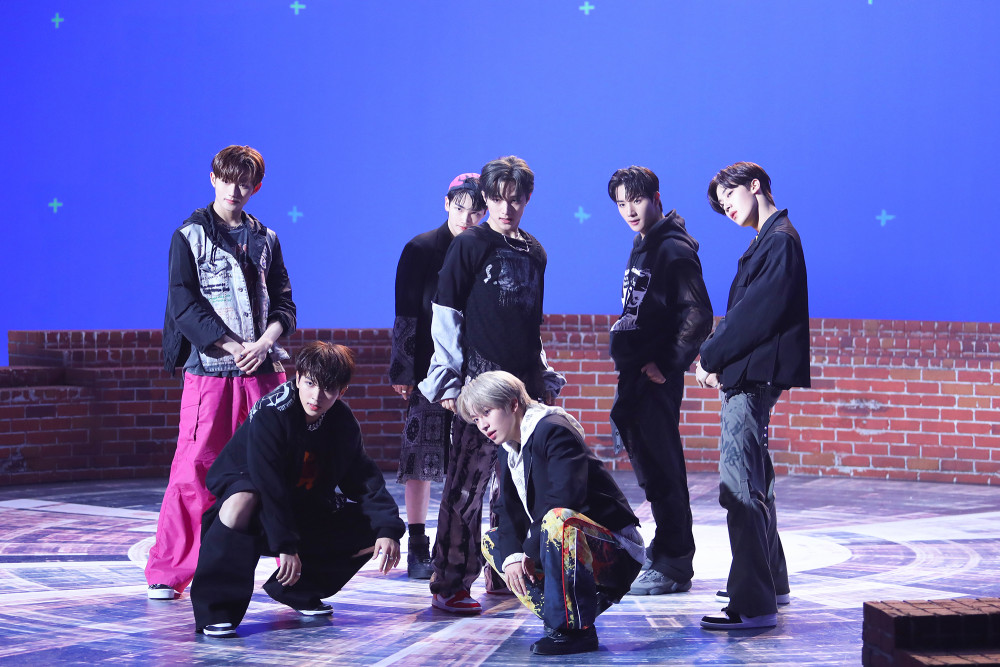 It seemed to have noticed that ATBO was standing in front of ATEEZ in music shows at the awarding part; I want to ask, What does it feel like seeing/meeting ATEEZ after covering some of their songs during pre-debut to debut days? [Lala-n]
Oh Junseok: As Rakwon mentioned earlier, all of our members respect ATEEZ very much, so we did a lot of cover stages before our debut.


Bae Hyunjun: Before our debut, I prepared ATEEZ's song as a contest song from the survival program "THE ORIGIN A, B, or What?". Thanks to our seniors who supported our debut activities, it became an opportunity to push ourselves harder.

You guys had people supporting you even before your debut during the survival show; how does it feel to receive so much love? [nanaaat]
Seok Rakwon : I was flattered because I received a ton of love and support ever since I was born. Nevertheless, I think I have to work hard to pay back for the love and support that fans showed me.

Won bin : I would like to say big thanks to our Fanclub "BOAT," who showed us their love and support before we debuted. I am having happy days every day because of everyone. We will work hard to repay the love you guys send us.
What is your favorite song from your debut album? [bts-armylol]
Oh Junseok : I love all six songs on our debut album, but my favorite song is our title song, "Monochrome(Color)." While preparing this album, I tried the rap making of our song for the first time, especially the rap part of "Monochrome (Color)." I made a lot of modifications until the very end.

Bae Hyunjun : My favorite song from this debut album is "WoW." I like the hip vibes in the song, and like Junseok, I took part in rap-making with this album. It was a great opportunity, and it meant a lot to me.

Jeong Seunghwan : I like the 3rd track titled "Graffiti," which goes well with summer. Unlike the title song, "Monochrome(Color)," I think it's a song where you can feel the lively and refreshing feeling of ATBO.
What has been the biggest challenge you faced preparing for your debut? [angieangs]
Oh Junseok : Filming a music video was the biggest challenge and the happiest challenge! It was difficult not only for the performance but also for the individual parts, as we had to pay a lot of attention to facial expressions and gestures. But I think I was able to get good results thanks to the guidance of the cinematographer. Since I was filming a music video that I had always dreamed of before my debut, I was happy throughout filming.
Ryu Junmin : I think the recording process for my debut album was the biggest challenge for me. In terms of skills, such as high-pitched vocal tones, I tried new ways to find methods to be distinct from before, and I remember that I kept practicing until I could.

Some of the members are still going to school, right? How do you manage school and idol life at the same time? Isn't it hard?? Please take care of your health. [Bobic-Tan]
Jeong Seunghwan : It's great to be able to go to school while living an idol life because there are other lessons that I get from good teachers and friends when I go to school. Most of all, the support and fan letters from "BOAT" have been my strength booster, and it keeps me going with a ton of energy.

Kim Yeonkyu : Even though I am an idol, I am still a student, so I think I need to take care of both. Even though I get tired sometimes, I do my best not to miss anything at school. I also take vitamins and Red Ginseng drinks, so don't worry about me!

Won Bin : I'm balancing my schedule and school life, but it's not hard, and I'm gaining more strength thanks to "BOAT." I'm eating a lot of nutrition too. Please promise to take good care of your health as well.