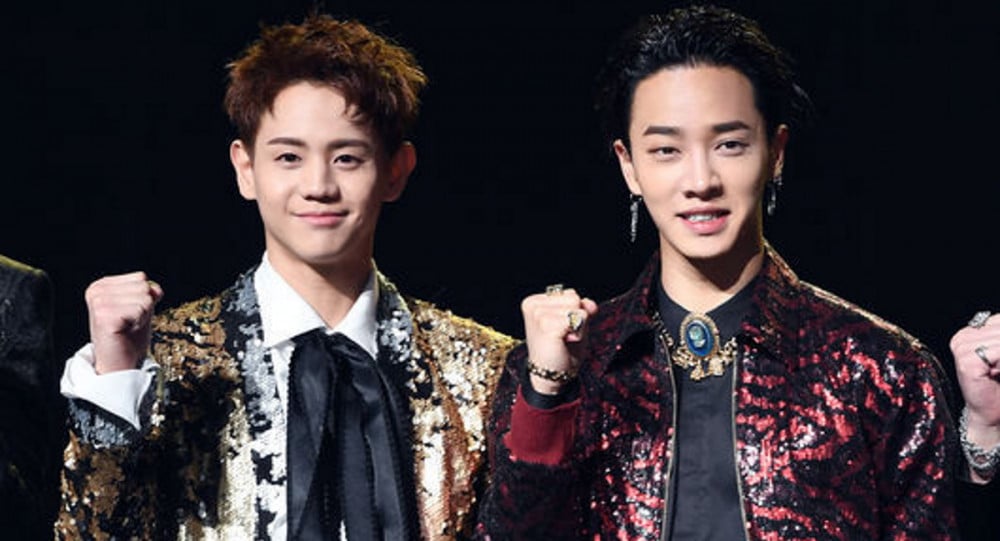 Highlight's Kikwang and Yoseob have tested positive for COVID-19.

On August 6 KST, Around Us Entertainment revealed Kikwang and Yoseob were diagnosed with COVID-19, and they'll be self-quarantining until August 8. According to the label, "Yoseob underwent PCR testing after entering the country on August 3 and received negative results. However, because of minor body aches, he took another PCR test on August 5, and he was diagnosed with COVID-19 today."

Around Us Entertainment continued, "Yoon Doojoon, Lee Kikwang, and Son Dongwoon also tested negative through PCR tests conducted after entering the country on August 3. Though they weren't showing any symptoms, they preemptively underwent rapid antigen tests on August 6," adding Kikwang tested positive. Doojoon and Dongwoon tested negative, but they'll also be in self-quarantine until August 8.

Both Kikwang and Yoseob received 3 doses of the COVID-19 vaccine. Stay tuned for updates on the Highlight members.