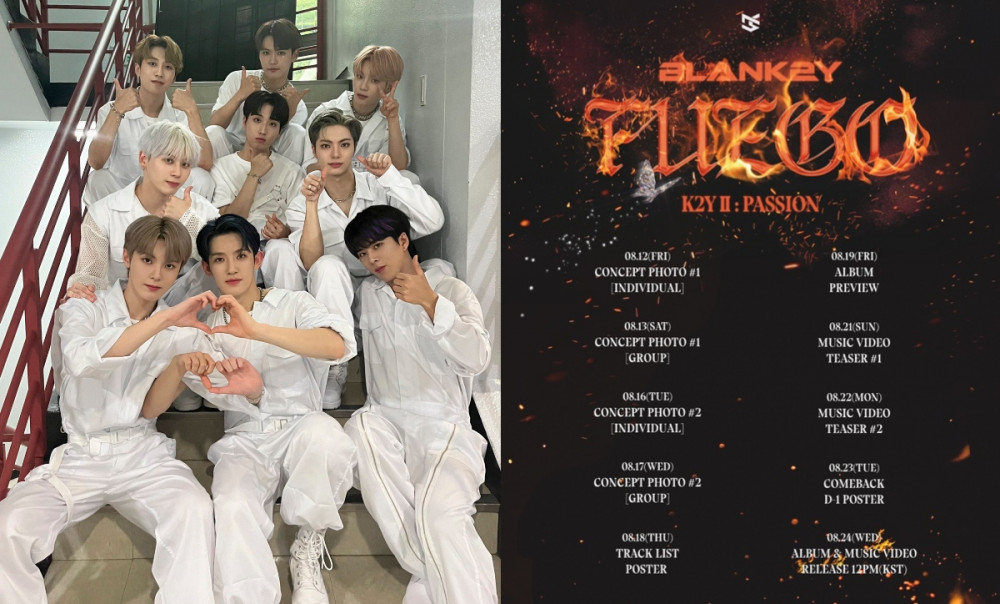 BLANK2Y raised anticipation for their comeback with a new timetable image.

On August 11 KST, BLANK2Y took to their official Twitter page to unveil their new timetable image for their upcoming album 'K2Y II: PASSION [FUEGO]'. The timetable image showed the schedule for BLANK2Y's comeback album, gathering interest with its eye-catching design of the album name being engulfed bin flames. Further, the timetable revealed that beginning with a series of concept photo releases, BLANK2Y wil be releasing a track list poster, album preview, two music video teasers and finally, their official music video.

Meanwhile, BLANK2Y will be releasing their album 'K2Y II: PASSION [FUEGO]' on August 24 at 12PM KST.