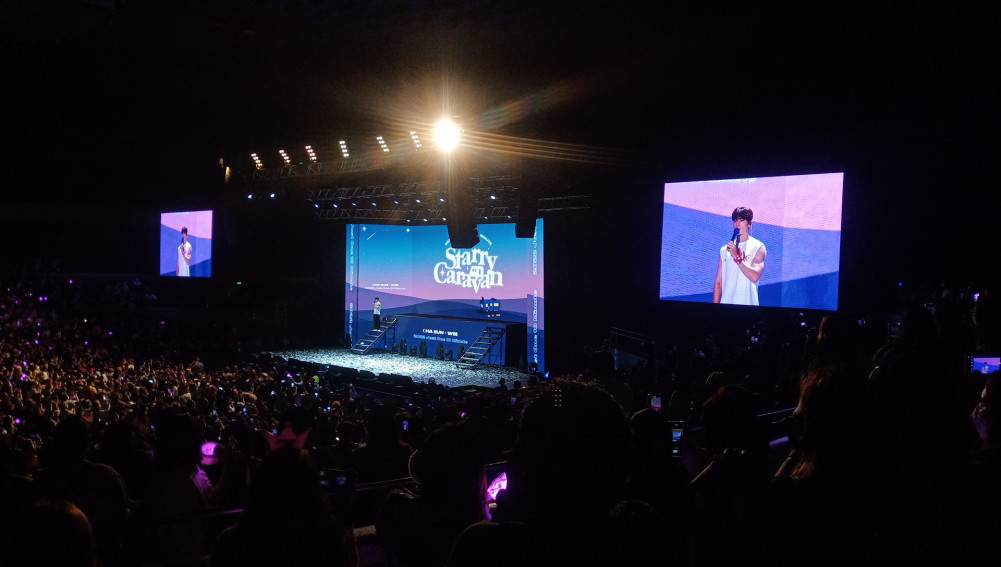 On August 6, ASTRO member and actor Cha Eun Woo held his first fan meeting in the Philippines in three years, three years after the pandemic began. His previous visit was when he held his first-ever solo fan meeting, titled 'Just One 10 Minute.'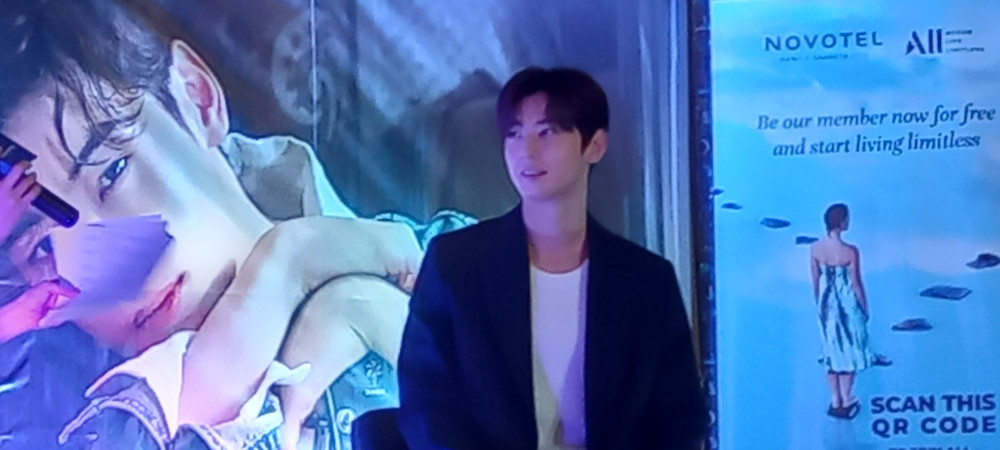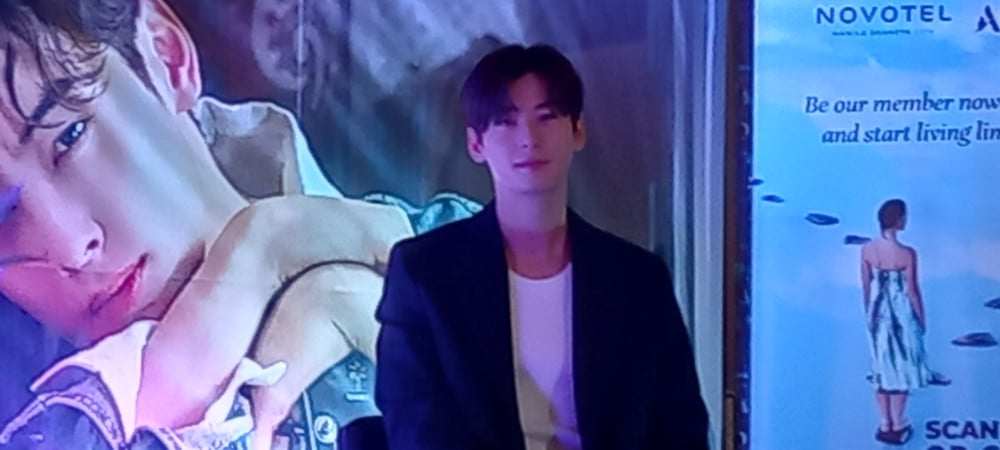 Prior to the fan meeting, Eun Woo attended a press conference at Novotel, where he expressed his excitement at finally meeting his Filipino fans. During the press conference, he stated that the Philippines holds a special place in his heart because Eun Woo studied there to learn English.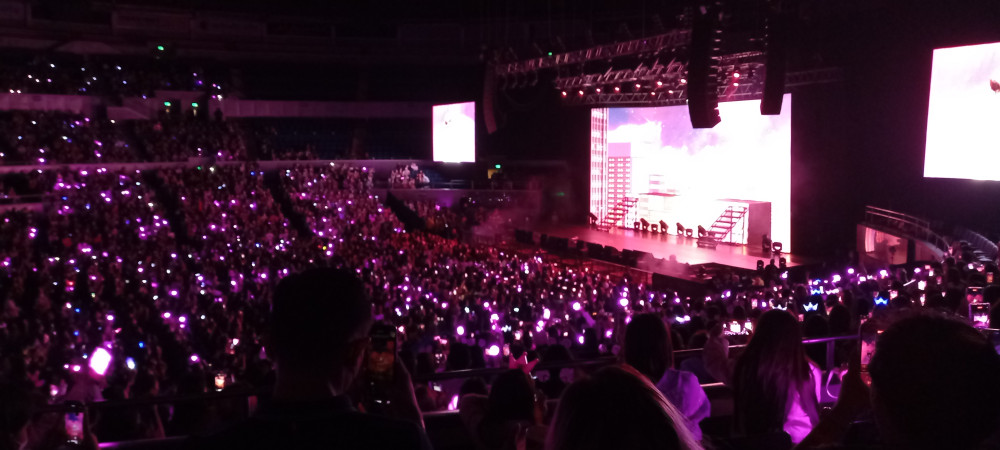 '2022 Just One 10 Minute: Starry Caravan' in Manila took place at the Smart Araneta Coliseum, a venue with approximately 15,000 seating capacity, filling the venue with color like a sea of purple lights.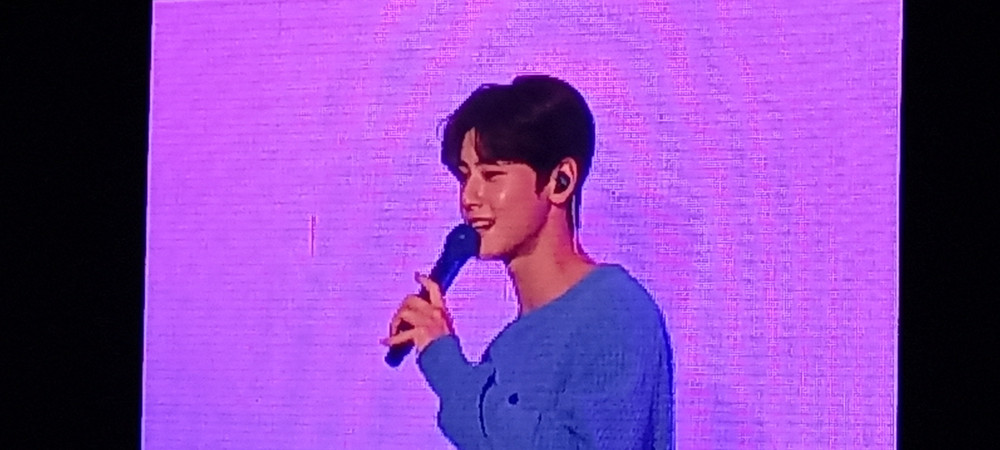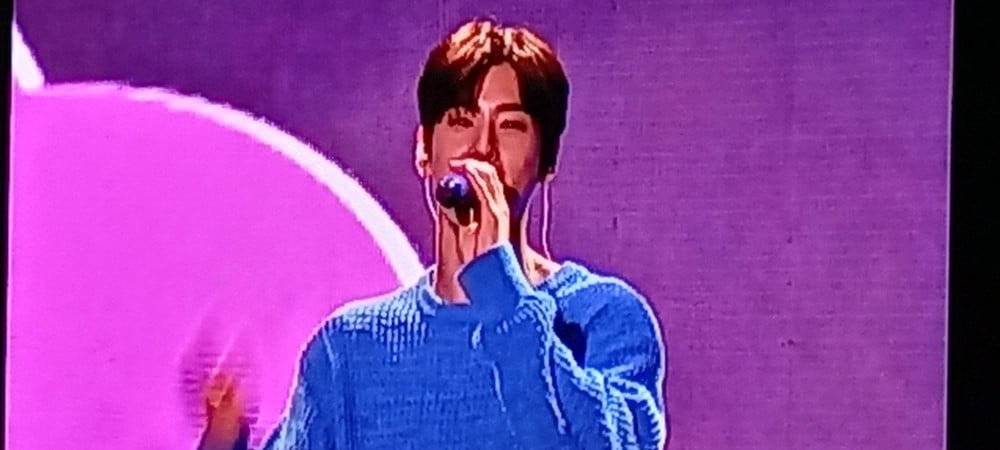 Eun Woo finally showed up at the stage, displaying his princely charms clad in a blue sweater. He opened the fan meeting event with a dreamy performance of his first solo song, "First Love," explaining that he chose it as the opening song to show his fans a love that is fresh and pure. "It's been a long time. Thank you for welcoming me," he said.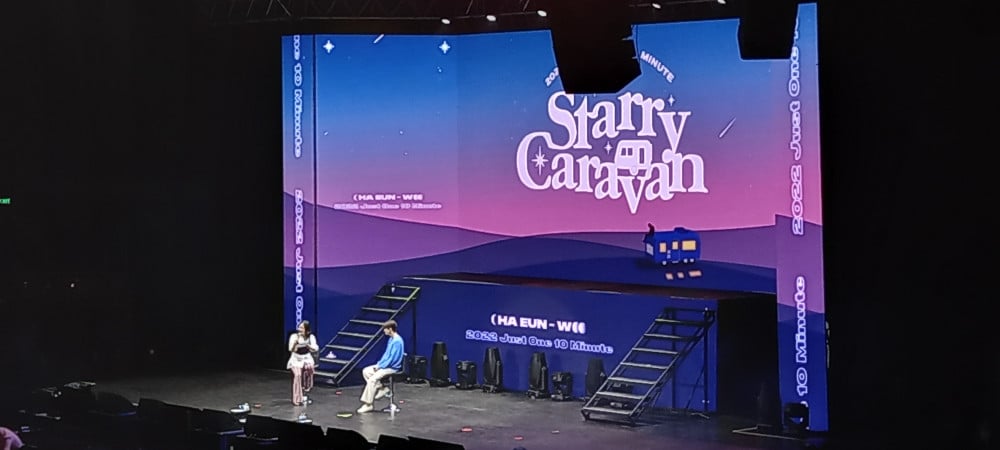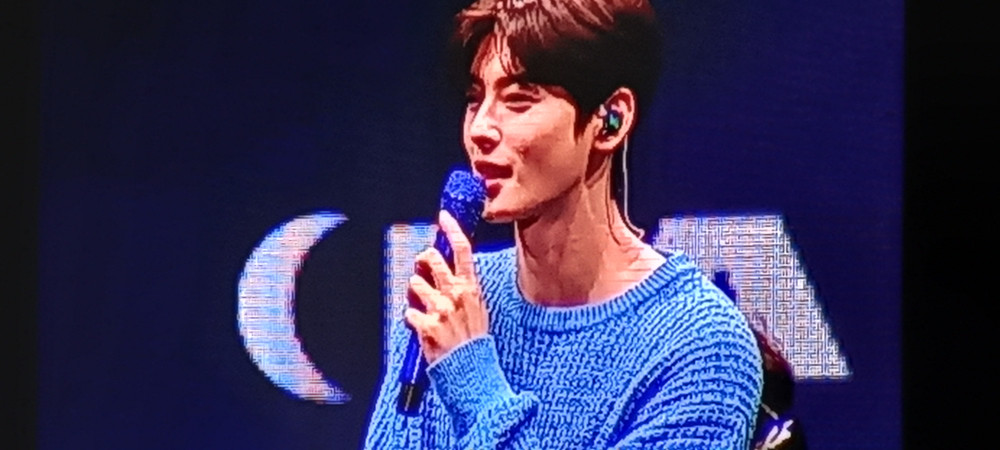 The idol-actor then took part in a segment called 'Fact Check - Self Reported,' in which he answered a few questions by raising a sign depending on whether his answer was yes or no. During the fan meet, he also took part in a '5 minutes straight' segment, in which he reenacted scenes with his famous lines from various drama series he starred in, including 'My ID is Gangnam Beauty,' 'Top Management,' 'Rookie Historian Goo Hae Ryung,' and the hit 2020 series 'True Beauty,' causing the audience to erupt in screams.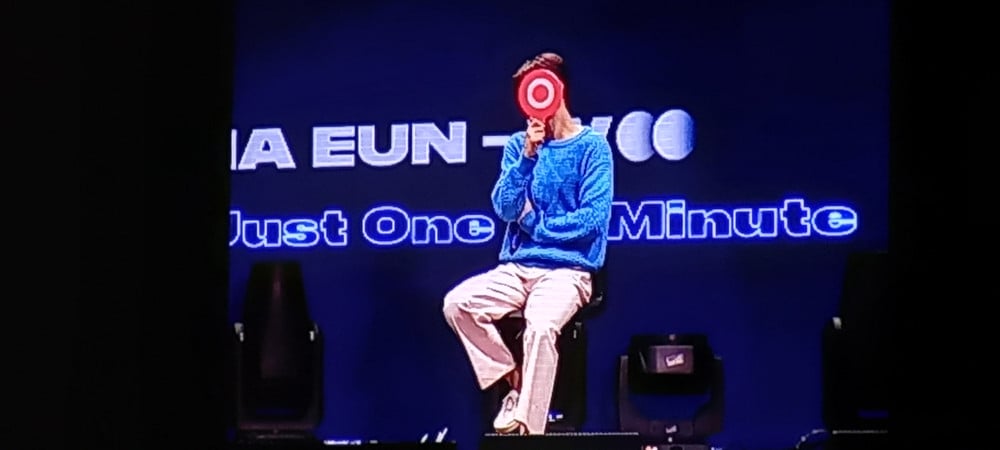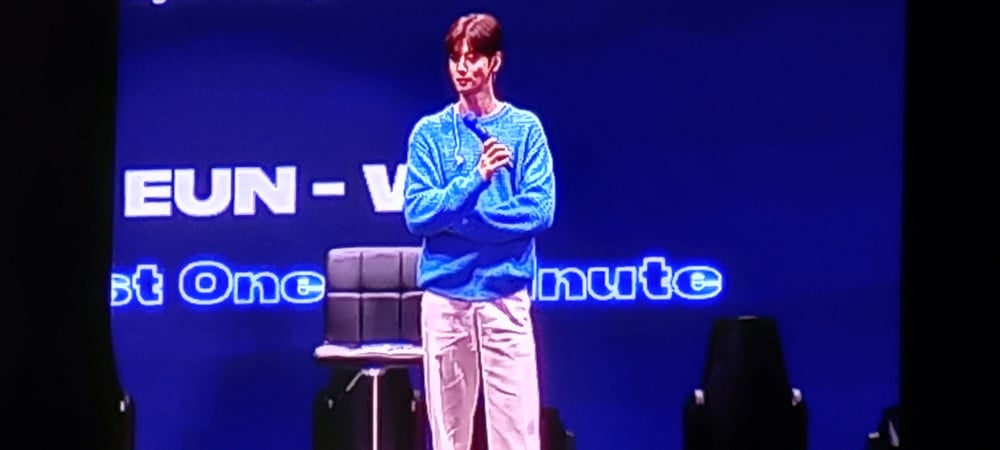 Eun Woo also performed the iconic "Eotteokhae" aegyo song of his character, Lee Su Ho, in 'True Beauty' with his fans, who appeared to know every line of it.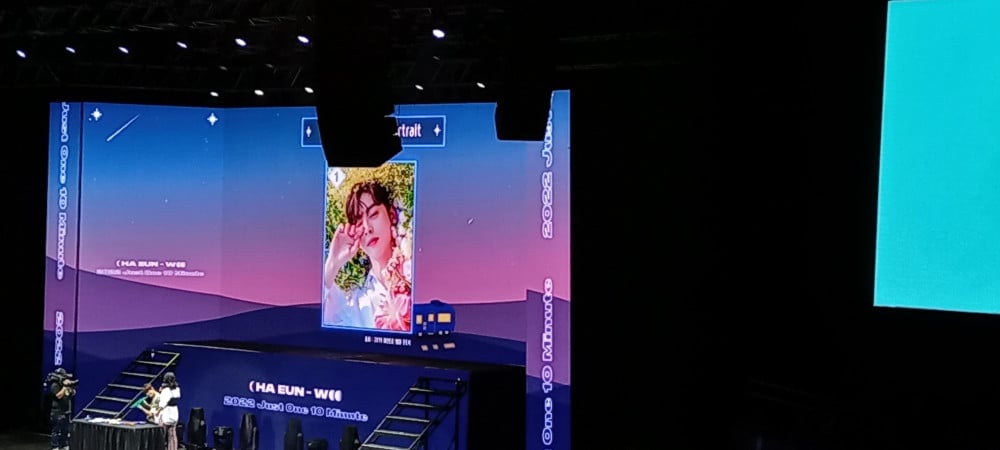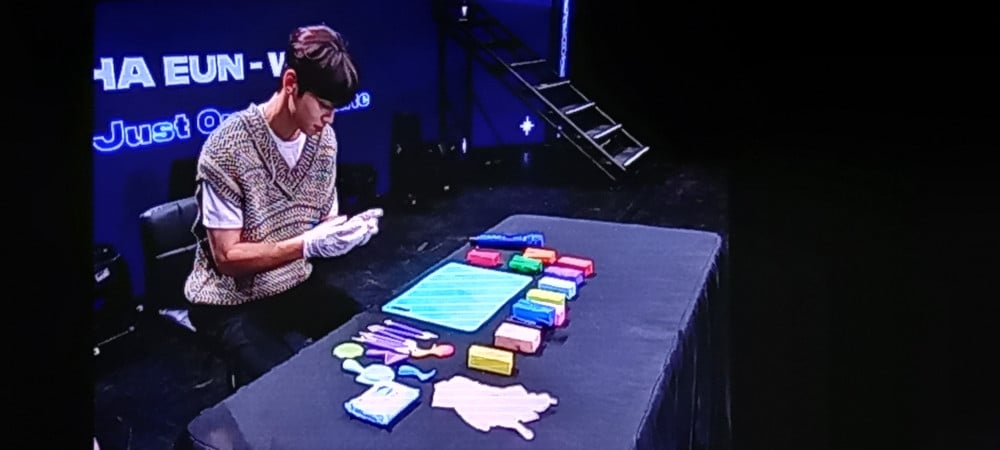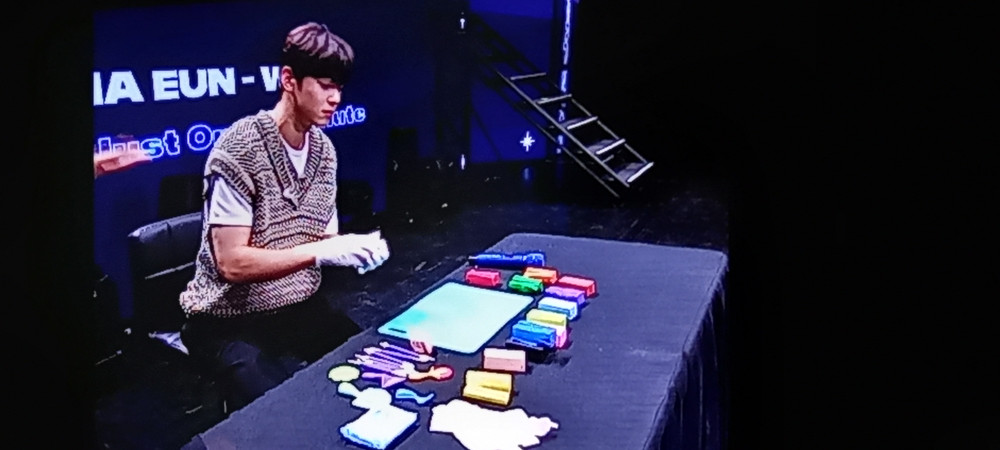 Moreover, Eun Woo's 'Making a Self-Portrait,' in which he is required to create a self-portrait of himself using clay, elicited laughter from viewers throughout the segment. With Eun Woo's otherworldly visuals and cute expressions, fans have been captivated by his charms and presence. Eun Woo was required to choose one image from which to create a sculpture, and he did so. He even apologized for taking so long to create his self-portrait, but fans told him to take his time, and they'd wait.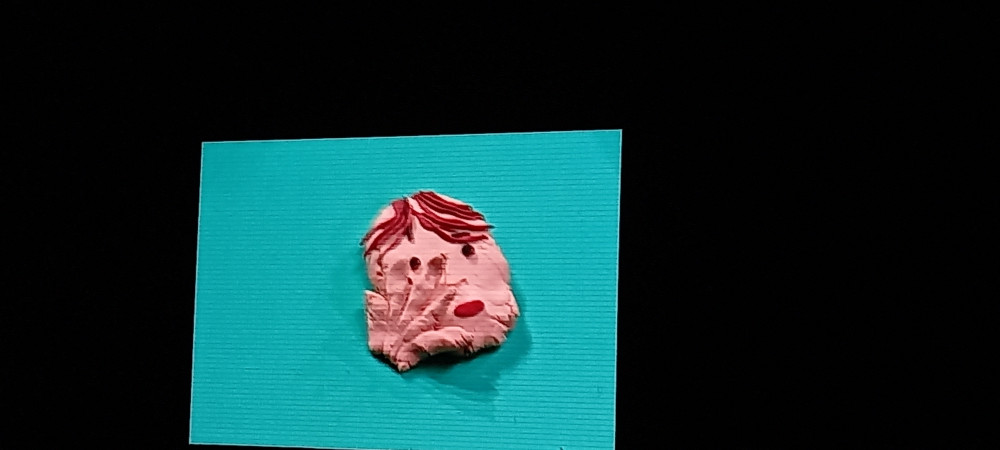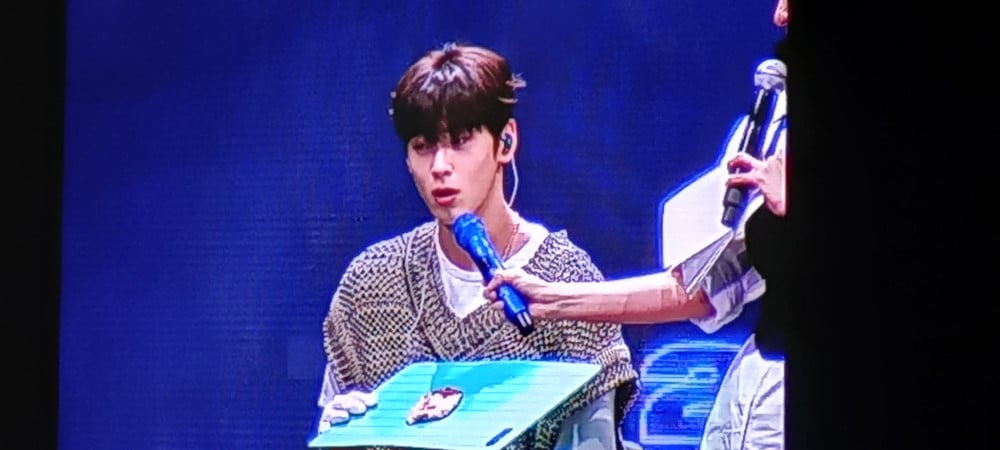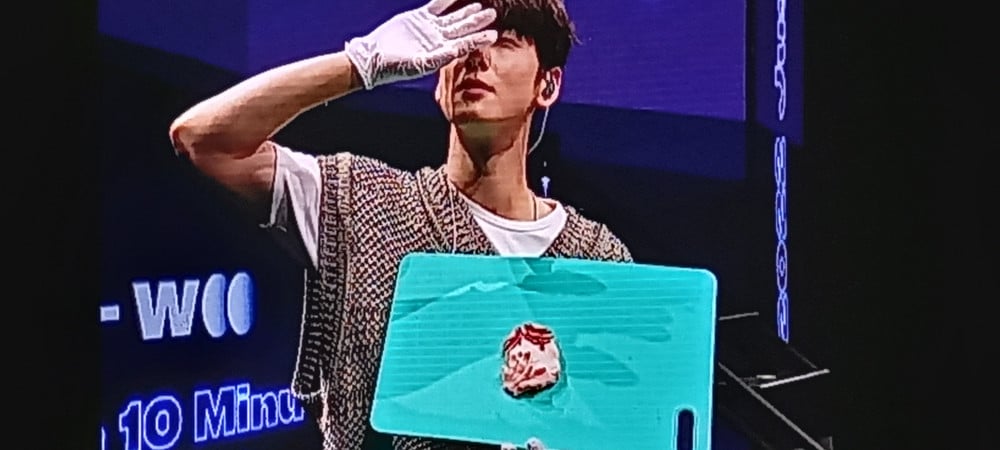 Eun Woo then continued to serenade fans with a performance of his original solo soundtrack, "Don't Cry, My Love," serving up his fresh and serene vocals to the audience. His captivating performance of "Focus on Me," singing a delicate melody in front of the audience, follows.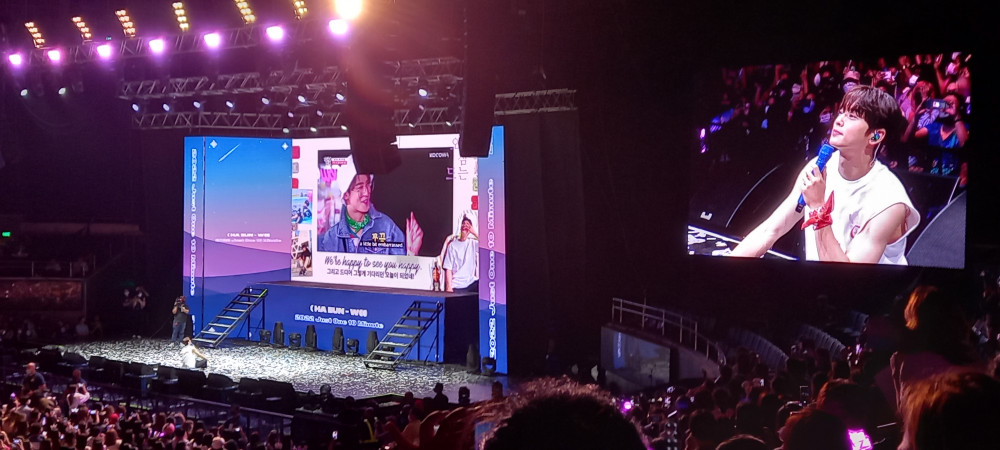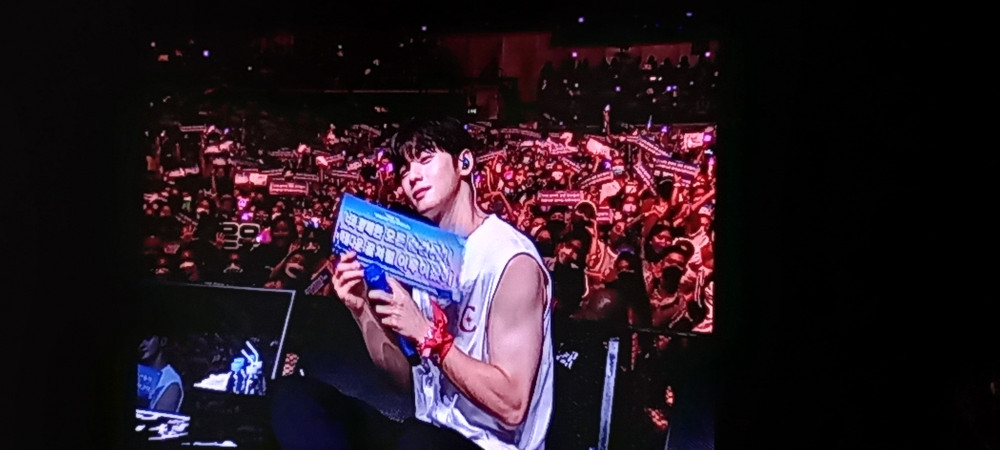 The renowned star concluded his set with a cover of Shawn Mendes' "When You're Gone," where he also displayed his absolutely outstanding piano performance, sending fans over the moon with both his enchanting vocal prowess and piano skills. Eun Woo then performed "Aloha," where he even went down the stage to give roses to his fans while serenading everyone at the venue.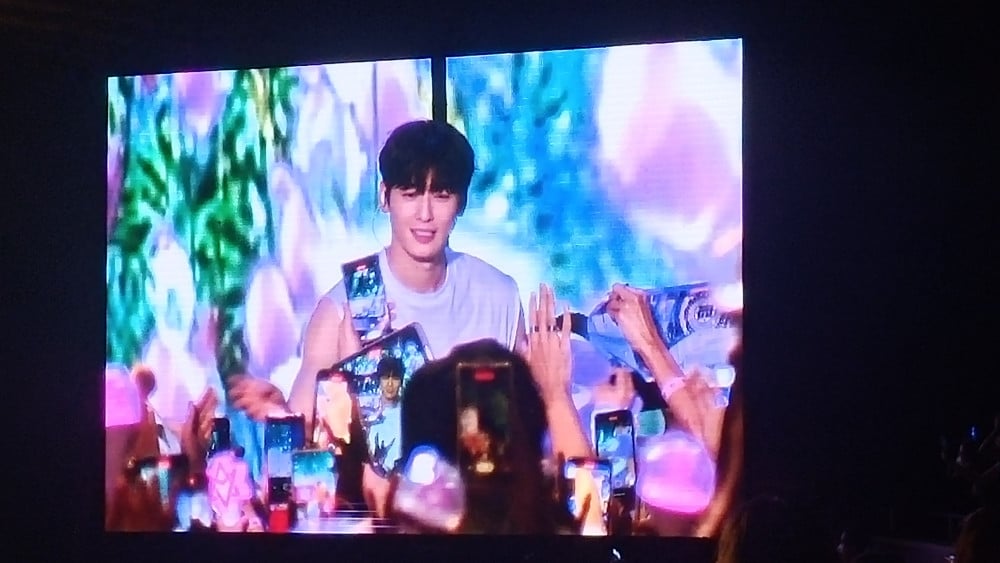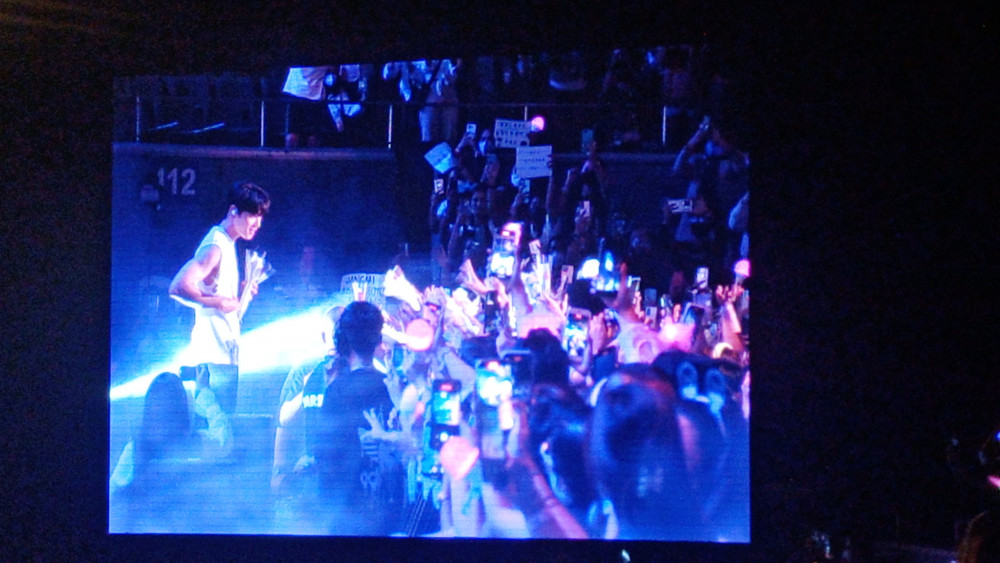 Eun Woo wrapped up the event with a performance of the soothing and gentle love song "Love So Fine," an original soundtrack sung by him for his television series 'True Beauty,' charming the audience with his melodic and angelic voice.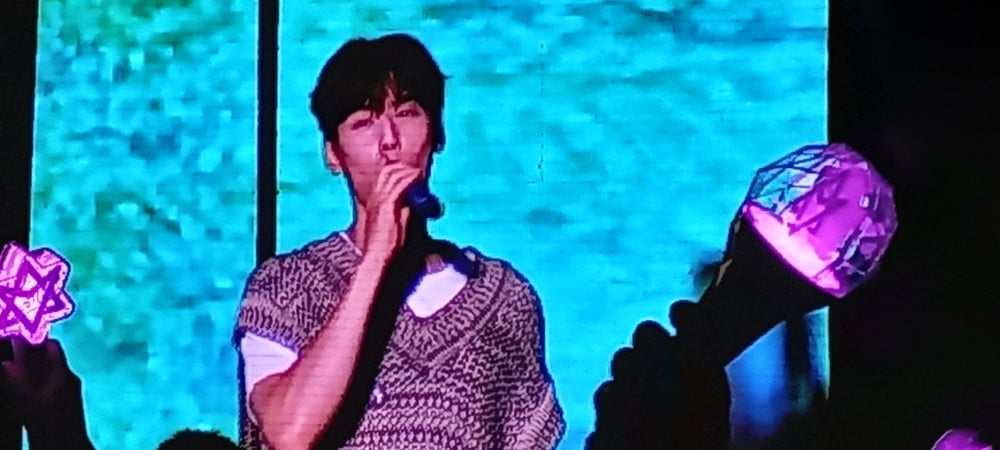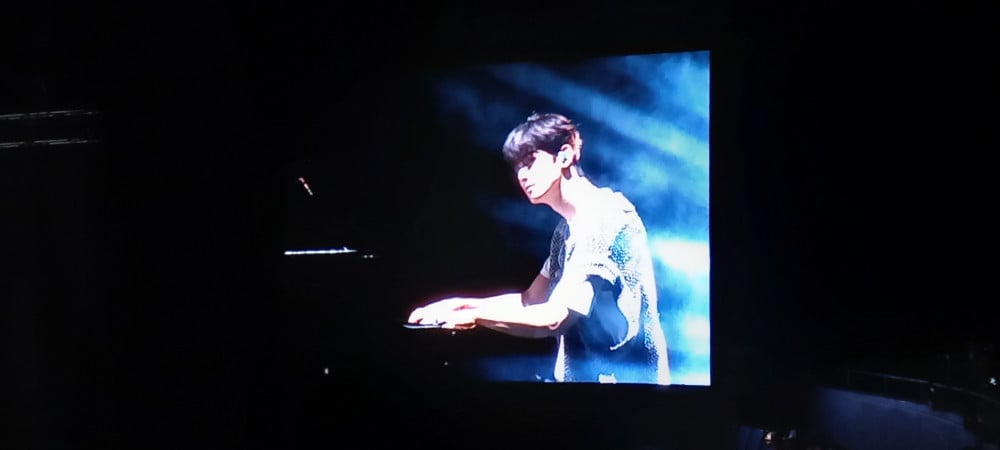 "We met again in the Philippines after so long time. I was really happy that you were warmly welcomed," said Eun Woo. "Because everyone gave me a lot of shouts, applause, and energy, I think you gave me a lot of love."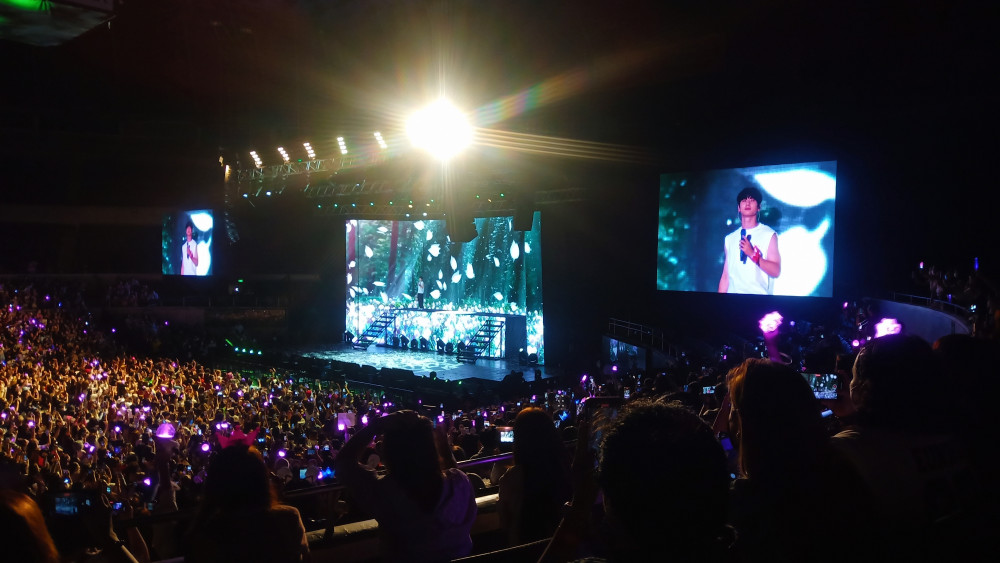 Meanwhile, Cha Eun Woo will head next to South Korea, Singapore, and Japan to continue his '2022 Just One 10 Minute: Starry Caravan' fan meeting tour.
Eun Woo's '2022 Just One 10 Minute: Starry Caravan' in Manila was presented by DNM Entertainment and MakeItLive.