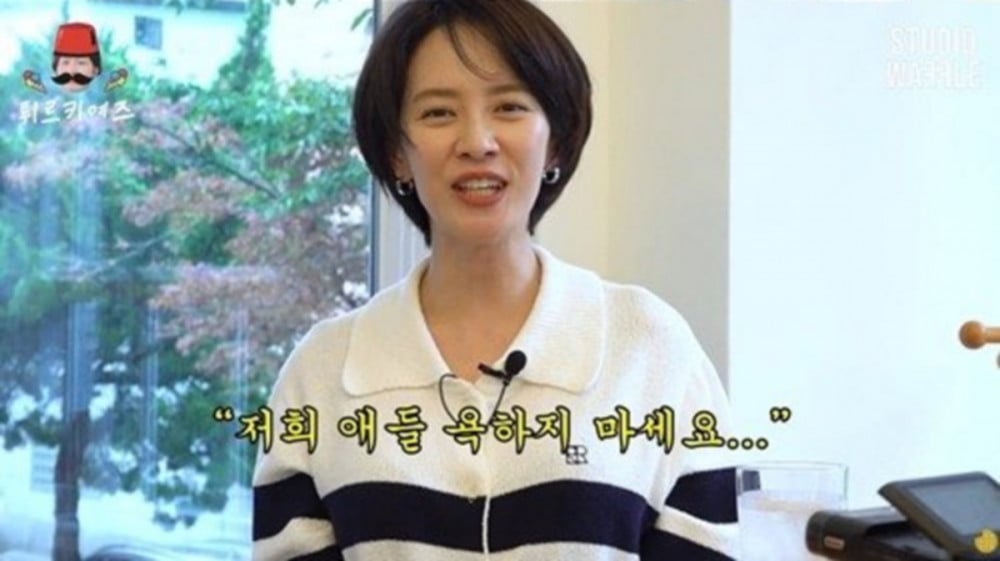 Song Ji Hyo revealed the reason behind the short hairstyle that had fans questioning her stylist.

The actress first unveiled her new short cut late last year, and fans were not pleased. On the latest episode of YouTube show 'Turkiyes', Song Ji Hyo shared, "I cut my hair short when I got really drunk. I drank alcohol and got really angry in the moment. I wondered why I was doing this. I cut my hair with the scissors I used to cut my toothpaste and makeup tubes. I'm sorry. Please don't curse at [my employees]."

As for her love line with Kim Jong Kook, she said, "I'm currently in a love line with Kim Jong Kook. I'll keep the potential development a secret," adding, "My type is like Pooh bear with his belly out. I like touching bellies. My ideal type in my twenties was Kim Tae Woo."

What do you think of Song Ji Hyo's short hair?