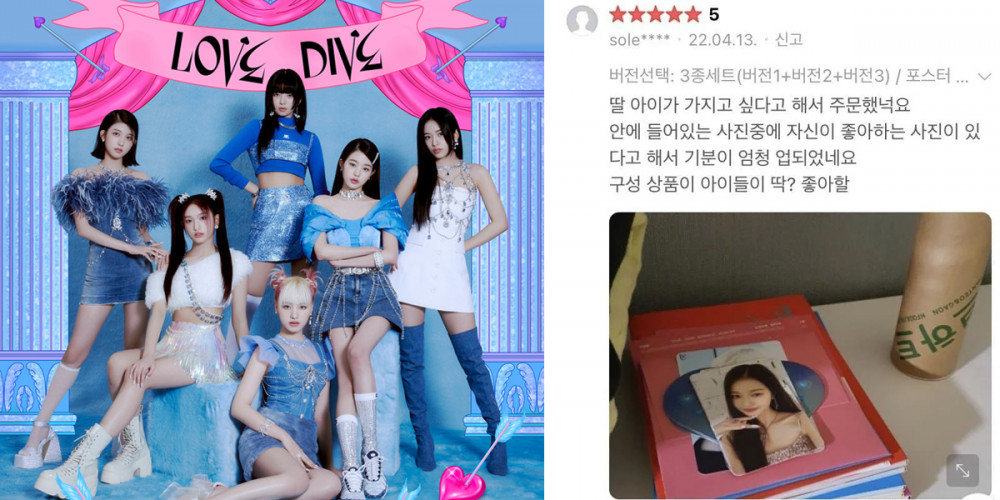 Netizens have noticed a surprisingly cute reason why IVE albums are purchased more by consumers in their forties!
As you can see in the consumer distribution chart below, IVE's 2nd single album 'Love Dive' was purchased by 19.3% of female consumers in their teens, 18.4% of female consumers in their twenties, and 23.7% of female consumers in their forties.
To find out the reason why, netizens turned to the customers reviews section.
One reviewer commented, "The shipping was very fast and good. Buying another in pink. My daughter wanted another one."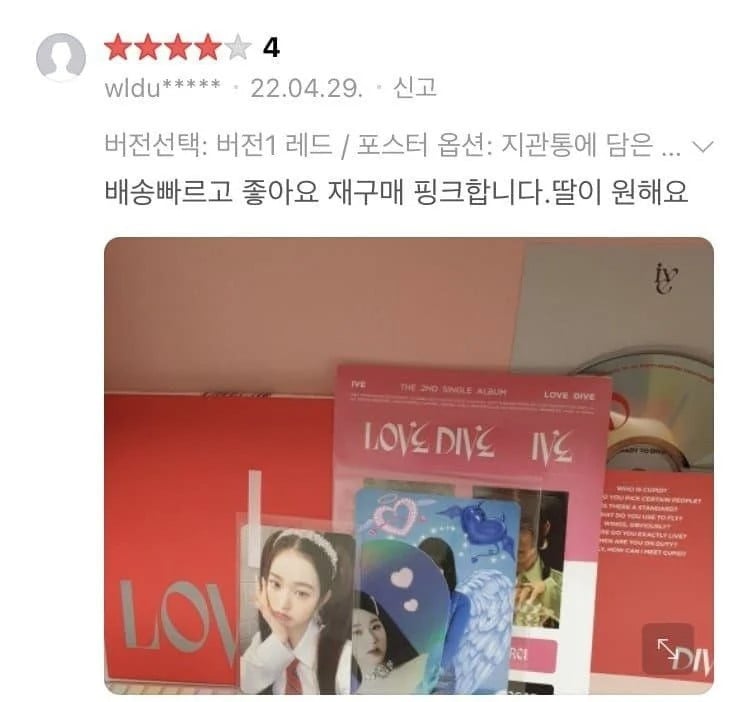 Another said, "My little niece is a fan of IVE and she wanted the album so badly, so I ordered it. But she said that the album didn't have something called a 'pop-it photo card'? So she was disappointed. But she said she got photo cards of the members she liked."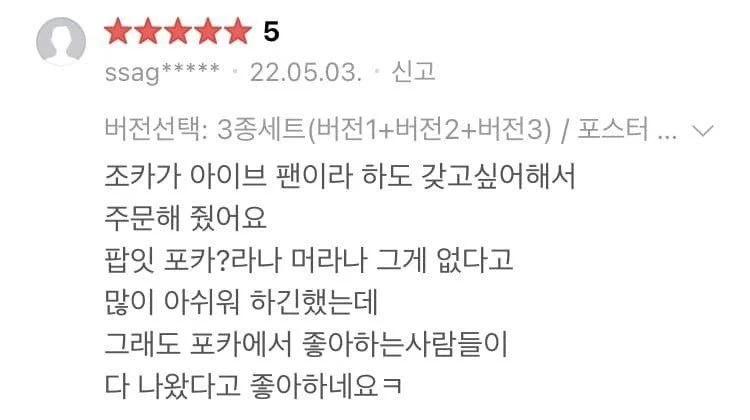 This reviewer said, "I ordered it for my daughter, and she said that there was a photo? of the member that she really liked, so she was very energetic. The contents inside are exactly the type of things that kids these days like."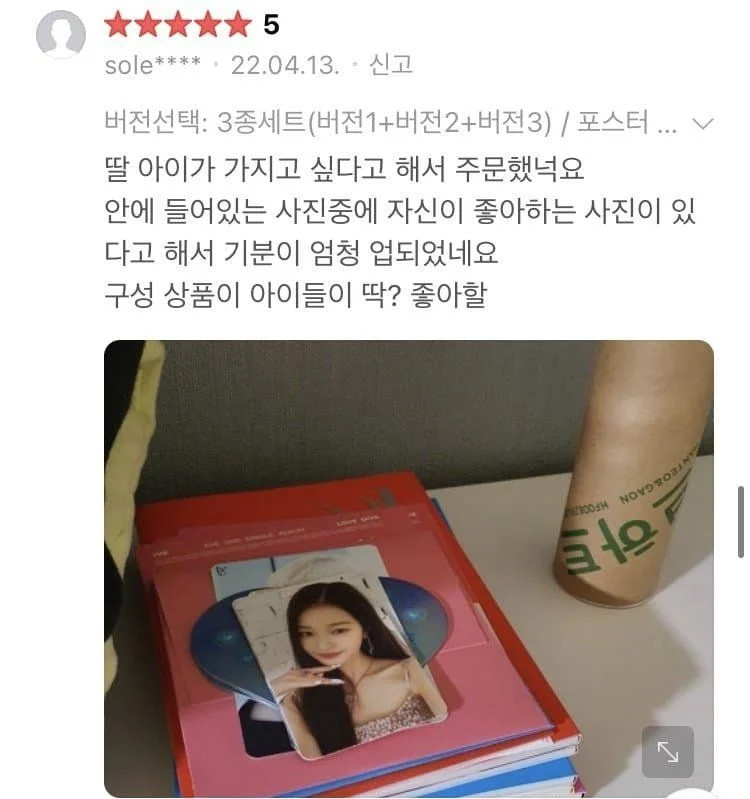 Others left similar reviews, saying, "This was a gift for my kid and they loved it!", "This was the birthday gift that my little daughter said she wanted", "The shipping was very fast. My little one is very happy with them", "My elementary schooler niece loves it very much!", and more.
It looks like many consumers in their forties were ordering the albums for their young children, nieces, or nephews!
K-netizens reacted with comments like, "I heard that IVE was really popular with kindergarteners kekekekeke", "My niece who is 6 years old loves IVE. Her and all her little kindergarten friends sing 'Eleven' together", "My daughter asked me to buy an album for her too", "But Leeseo also asked her mom to order aespa's 'Season's Greetings' kekekekekeke", etc.