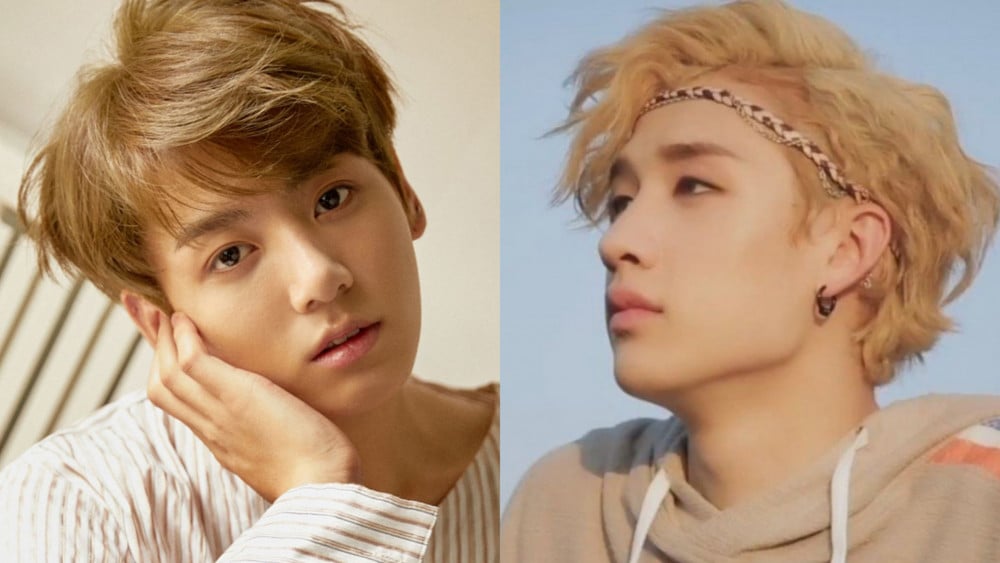 BTS's Jungkook was given the title of 'Hero Of Idols' for being the inspiration and role model of numerous talented idols such as Stray Kids Bang Chan, Ateez Jongho and Wooyoung, TXT Taehyun, Enhypen Jungwon, and many more Korean and Japanese idols.
Jungkook was also the most mentioned individual idol by the contestants of the Japanese show "Produce 101 Japan season 2" when they were asked which artist they admired. Okada Reo, Sano Yudai, Hiramoto Ken, and Matsuda Jin were the Japanese idols who mentioned Jungkook as their role model.
Senior Korean Soloist Lee Hyun has also mentioned that his new song "Moon in the ocean" is inspired by Jungkook's vocals as he studied his vocals for the song.
Bang Chan, Rapper, and Leader of Stray Kids, has always shown his admiration for Jungkook and shared that he looks up to JK from his trainee days. He sang Jungkook's 'Euphoria' two times previously on his V-Lives and mentioned that he's a big fan of JK's voice. Bang Chan shouted when Jungkook's solo song 'Euphoria' came out during the broadcast. He said, "The lyrics are so good. It cheers me up & makes me feel better when I hear this song when the work doesn't go the way I want." He added, "I love Jungkook's singing voice. I'm a real fan. He's so great and wonderful".
In his recent Vlive, Bang Chan praised Jungkook once again and mentioned him as the 'Top Tier' of the industry.
"Jungkook is the top tier of the industry. He's good at everything. I looked upto Jungkook even when I was a trainee."
He also played Stay Alive for 2 minutes in his live stream and shared that he saw the music video of the song right away and praised Jungkook's voice.
"The song you've just heard is Jungkook sunbae-nim's "Stay Alive," produced by Suga sunbae-nim of BTS, whoo!!! *claps*."
"When this song first came out, I watched the music video right away, and the impact was so amazing. I wanted to show stays! This song is really.. Even when I'm at schedule, I listen to it alot because like, Jungkook sunbaenim is just good at everything you know? he sings so well so I kept listening."