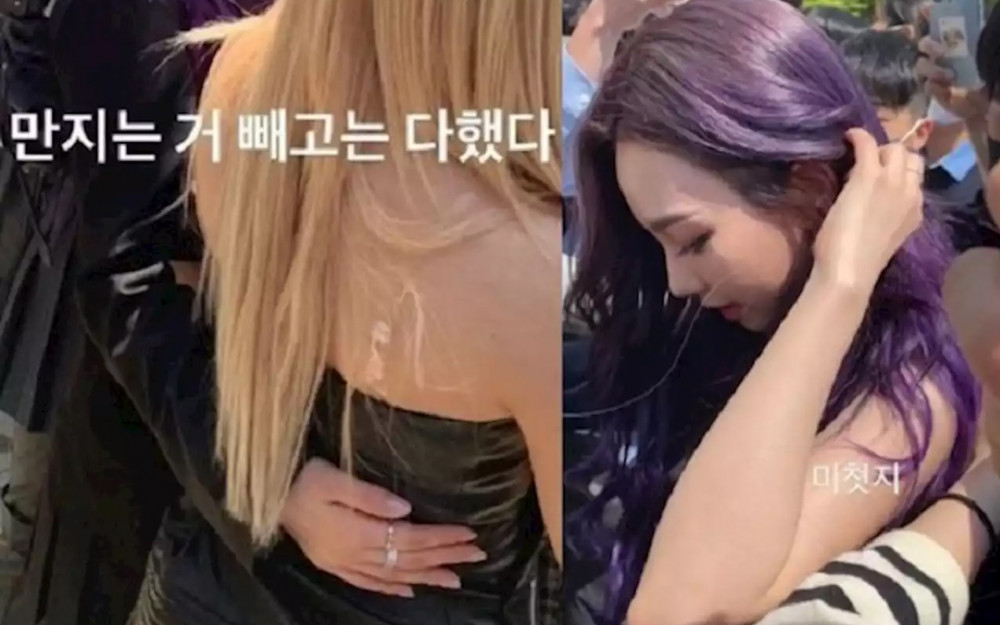 The incident in which aespa members were allegedly sexually harassed by the students of Kyungbock High School has concluded.
Kyungbock High School has decided to take disciplinary action against the student who allegedly harassed Aespa and posted sexual harassment comments about aespa on social media.
On the 18th, the Seoul Office of Education announced that the Kyungbock High School Board of Practical Education issued a disciplinary action against the student on the 12th. The Office of Education also said that starting the 27th, it plans to conduct sex education on gender sensitivity for Kyungbock High School students.

An official from Kyungbock High School told the Kyunghyang News on this day, "We cannot tell you what kind of disciplinary action was taken to protect the student's identity. The student is self-reflecting and explained that he didn't know that so many people would be able to see his social media post."

Previously, on the 2nd, Kyungbock High School held a festival to celebrate the 101st anniversary of the opening of the school. At the time, a student was caught up in controversy by posting pictures of aespa, who participated in the performance on his SNS at the time, and writing sexually harassing phrases such as "I did everything except touch them" and "Sex ***."


As the controversy grew, Kyungbock Highschool posted an apology but was heavily criticized as the school blameshifted to outsiders who allegedly attended the school event without permission. With growing criticisms against the school, Kyungbock Highschool posted a second apology and launched an investigation against the students who posted inappropriate content online.