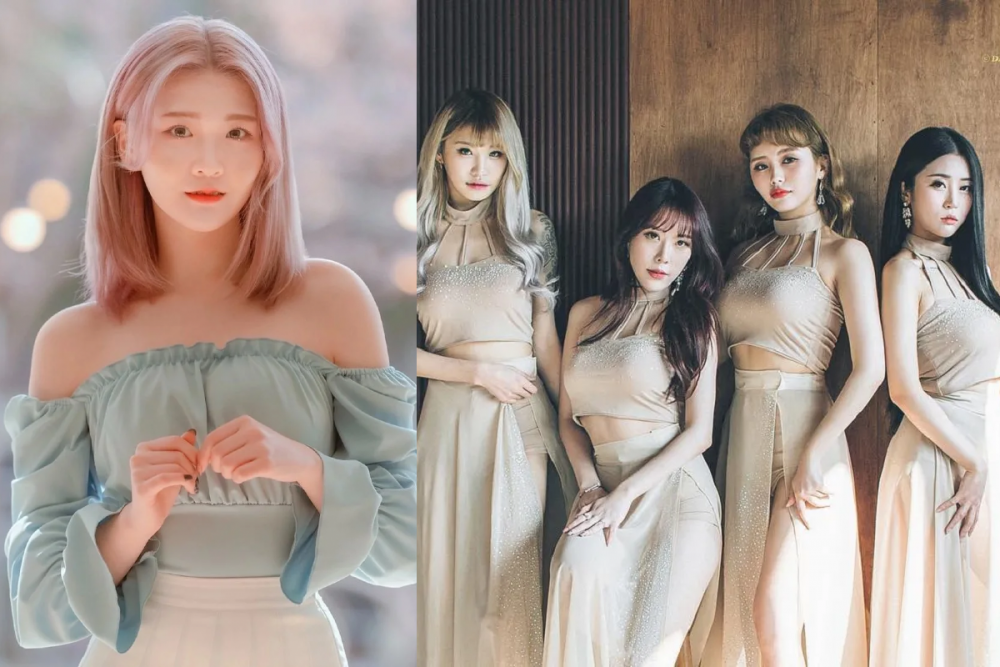 Girl Crush is a dance performance group with a sexy concept that has been around since 2019. The group currently consists of three members Taeri, Zia and Bomi. However, the group recently cause a buzz as rumors spread, and the group hints with an Instagram post with the caption "Soon." on the addition of a minor, Hayun.
Hayun was born in 2005, making her barely 17 this year. And those who are familiar, Girl Crush's concept is extremely provocative. Reportedly, Hayun has done collaborations with Girl Crush earlier in 2019, where she would have been only 14 years old.
As this controversy brews, Girl's Crush agency HW Entertainment released a statement with a vague stance which states that the agency would wait for Hayun to be of a legal age before she joins the group. This inappropriate stance insinuates the possibility of grooming as netizens' concerns deepens. Read the agency's full statement below: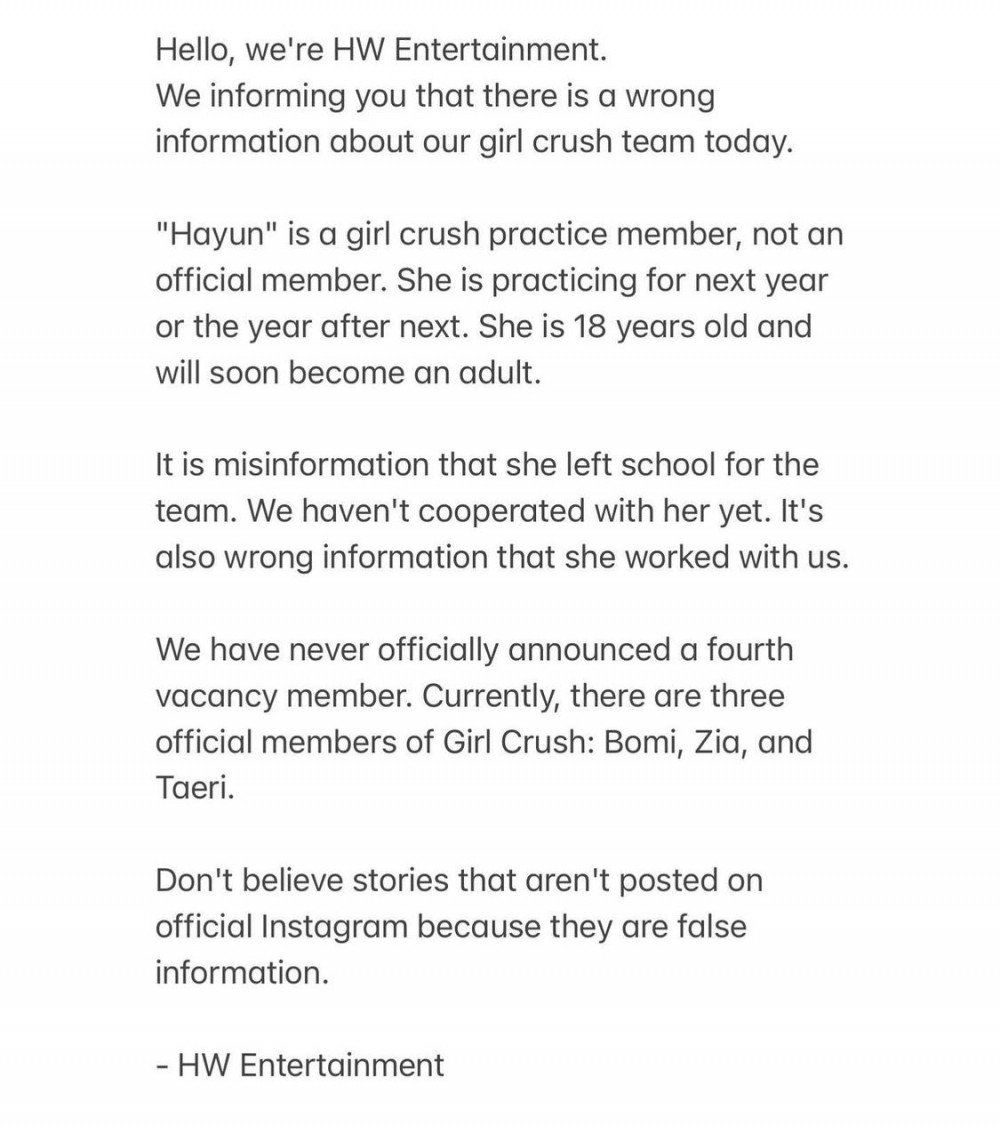 However, shortly after posting their statement, the group's Instagram and Twitter went private, blocking any further communication.
What do you think of this situation?