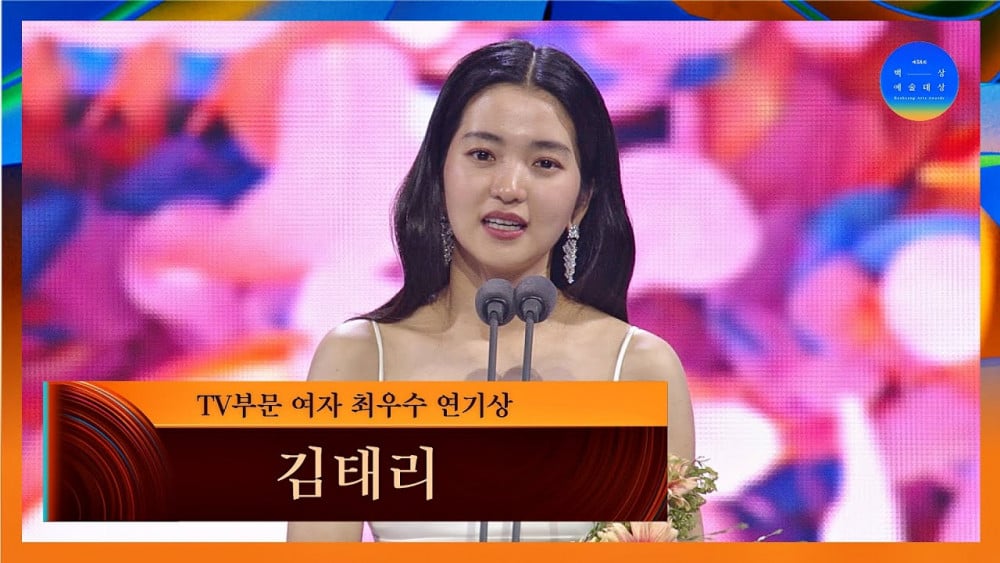 Kim Tae Ri's personal growth garnered much attention on Twitter.

On May 6th, the '58th Baeksang Arts Awards 2022' took place in Seoul. On this day, Kim Tae Ri was awarded the Best Actress in the Television category, as well as the TikTok Popularity Award for her performance in 'Twenty-Five, Twenty-One'.
Shortly after her acceptance speech, a tweet showing Kim Tae Ri's personal growth over the years went viral on Twitter.
According to the interview headlines from 2016, Kim Tae Ri said her popularity would fade soon. In 2018 regarding her thoughts on popularity, she commented, "Only time will tell if my popularity was a bubble or not." However, during her acceptance speech at the awards show, she said, "I'm now willing to trust this award and my popularity."

Many netizens shared that they were touched to see Kim Tae Ri's personal growth over time and congratulated her on her wins.