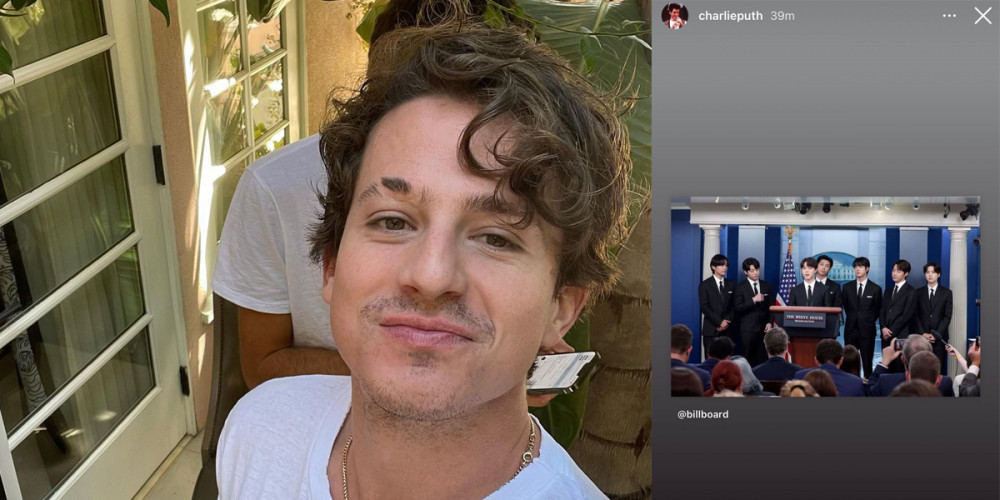 It's starting to become that elephant in the room, with all the hints Charlie Puth has been dropping these days.
On May 31, the American singer/song-writer was seen sharing a shot of BTS speaking at the White House via his Instagram story, showing support for the group.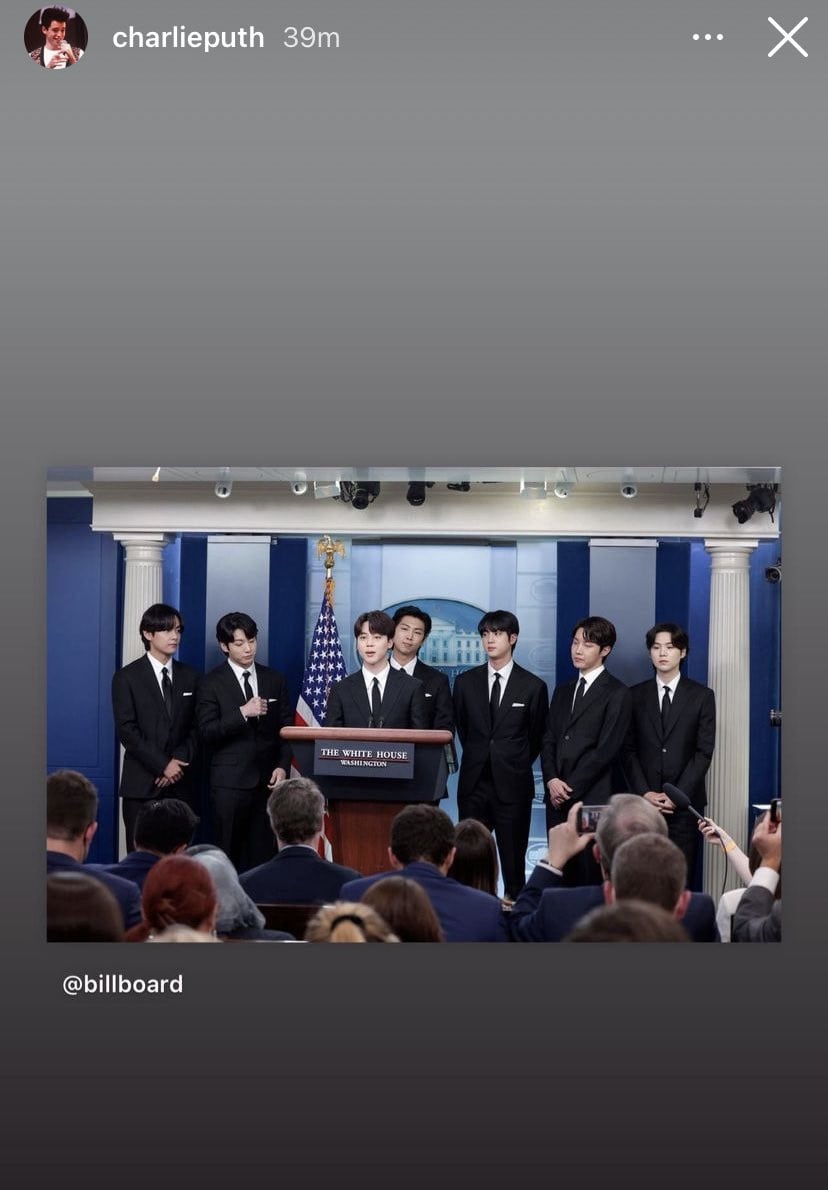 On the same day, the singer/song-writer also "liked" a post by BTS member Jungkook, who recently resumed posting photos on Instagram. Jungkook also happens to be one of Charlie Puth's mutuals on Instagram.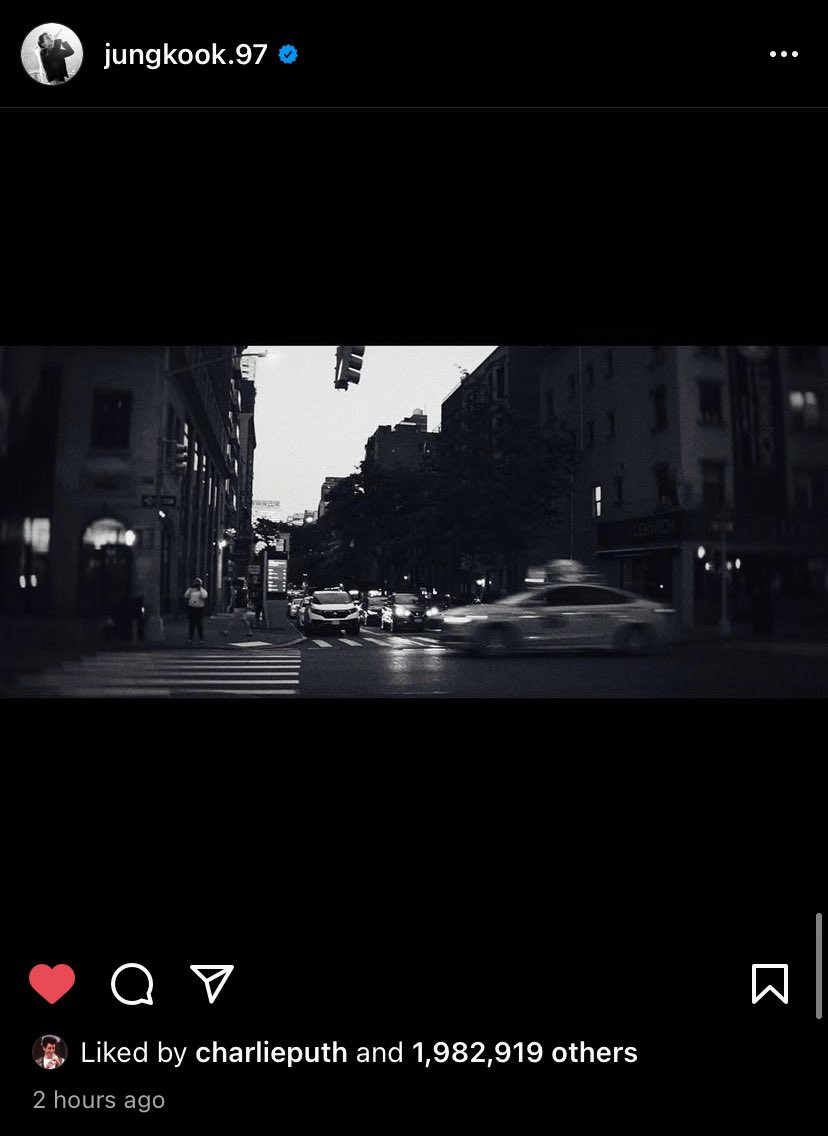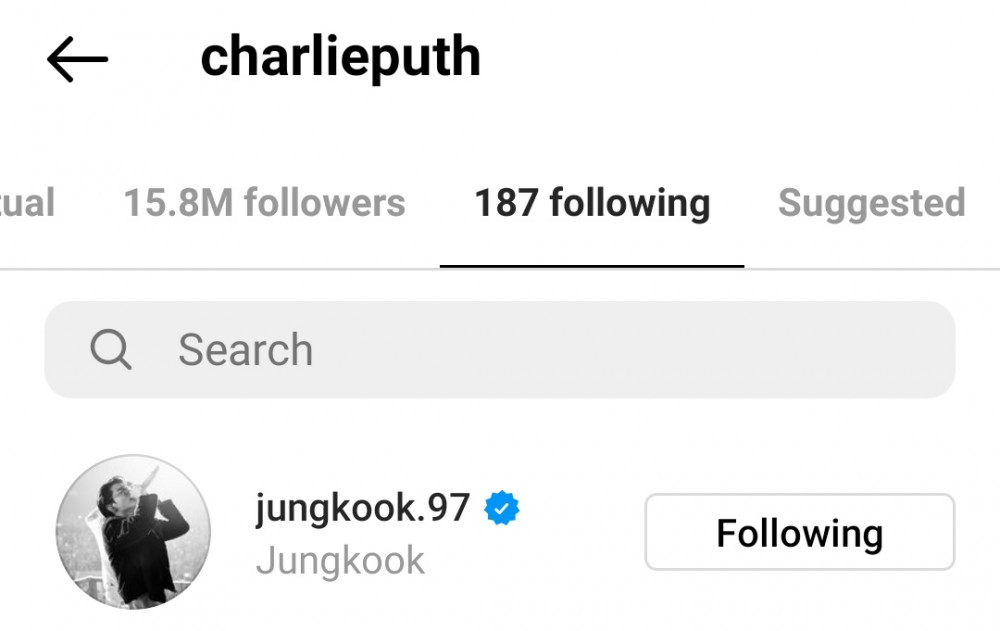 And then there was this little Instagram story update earlier this month, where Charlie Puth showed off his stylish TinyTAN gear while working out. In fact, the singer even drew envy from some fans, as the hoodie is a rare item to come by!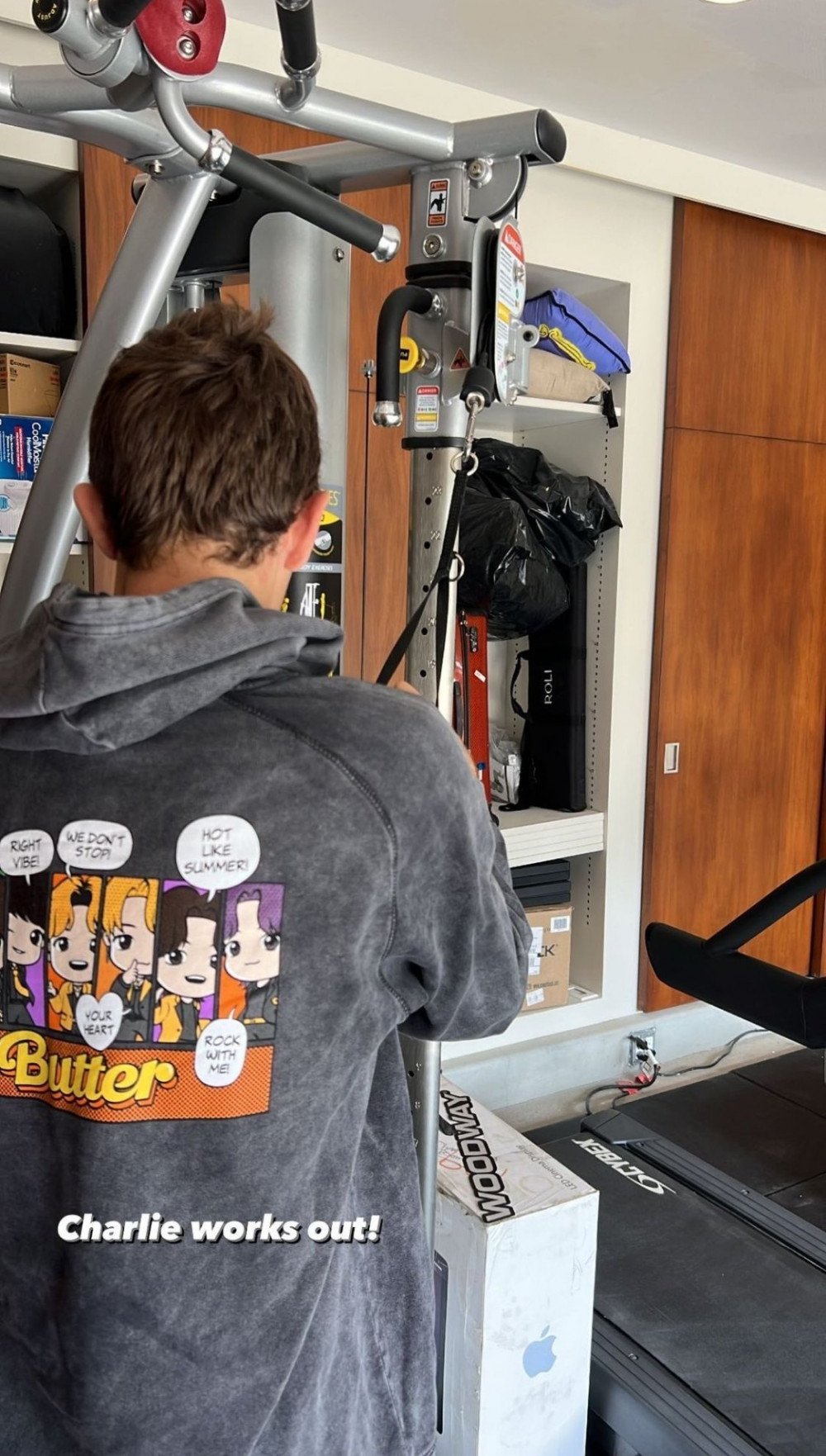 All of this comes very recently after Charlie Puth told fans on Twitter on May 22, "I'm so excited to tell you this one thing."
Now, even K-netizens have caught on that Charlie Puth might be a bit of an "impatient" type, as it seems he can't wait to tell fans what he's up to (with BTS). Some are commenting, "Charlie keeps dropping hints kekekekeke", "Something is coming kekekekekeke", "He really wants everyone to catch on kekekekekeke", "It's something with Jungkook, isn't it??", and more.
Do you think this is a sign of Charlie Puth x BTS's Jungkook?