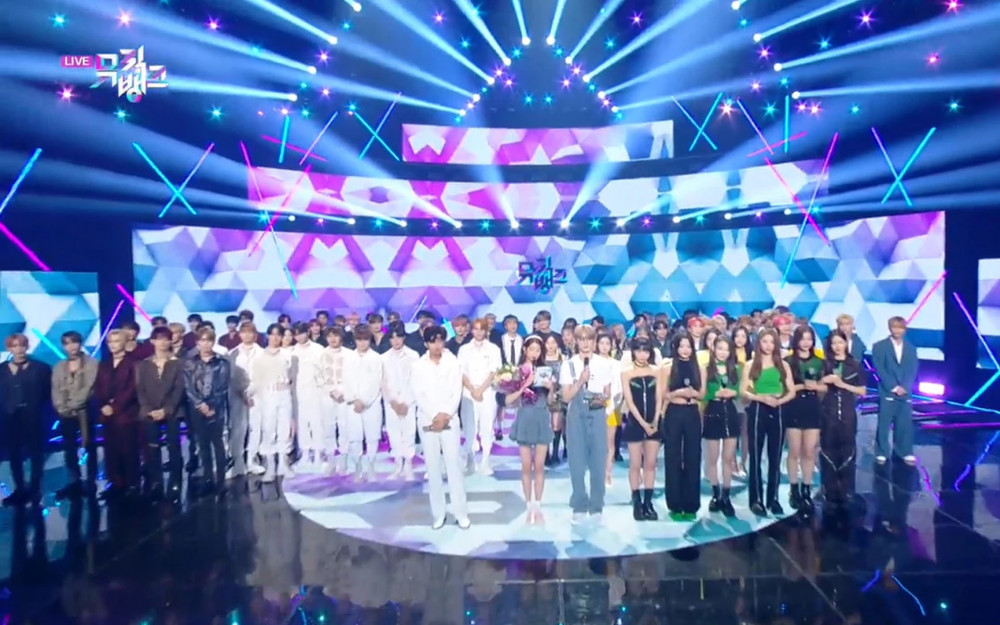 KBS2's 'Music Bank' was reported to the Korea Communications Standards Commission and law enforcement for manipulating votes.
On the 20th, an online community user filed a complaint with the Korea Communications Standards Commission and the National Police Agency regarding allegations of the 'Music Bank' manipulating votes.

The user said, "It was judged that a thorough investigation was necessary for the report that KBS deleted Lim Young Woong's song score and found a flaw in the explanation provided. Therefore, there is a suspicion of the so-called 'record manipulation' by 'Music Bank'."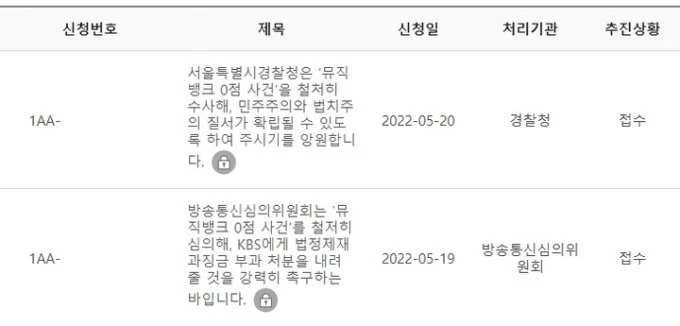 The netizen continued and said, "Lim Young Woong's song 'If We Ever Meet Again' was broadcast on the radio at least three times during the counting period in the second week of May, but it did not even get a broadcast score. LE SSERAFIM received 5,378 broadcast points for appearing on the KBS contents 'Idol Human Theater' and 'Leemujin Service', but group TREASURE and IVE, who appeared on the same programs, received 14 and 21 points, respectively. So, there is a suspicion for score manipulation."

In addition, the user pointed out that "the 'Music Bank 0 point issue' is a democracy issue and a matter of fair competition in our society", citing an example in the past when Mnet was found guilty of the production team's guilt and sentenced to prison for 'production manipulation.'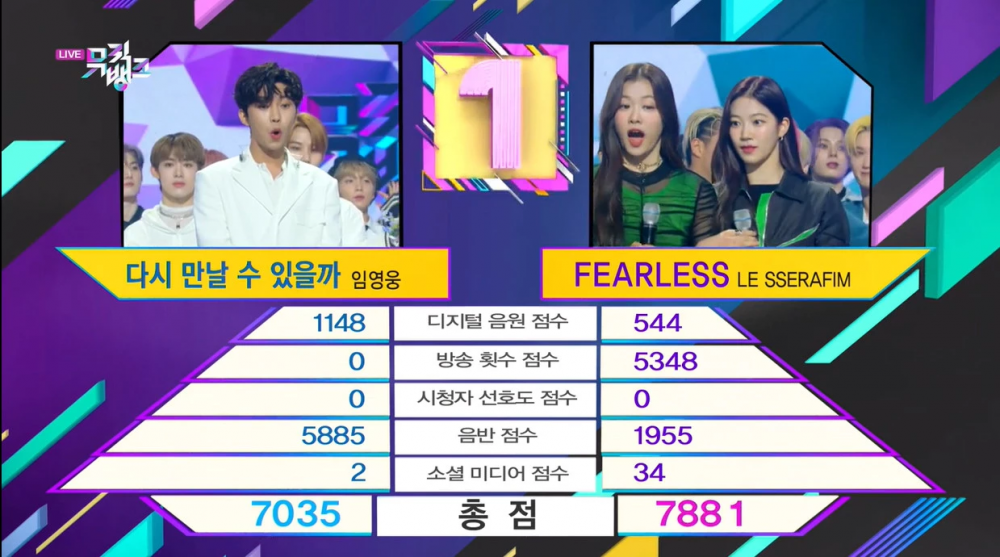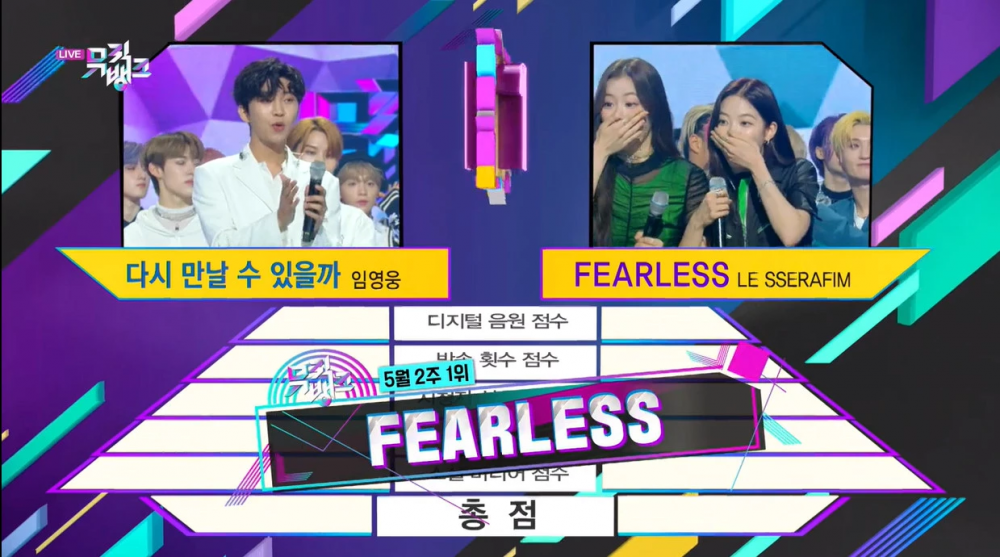 According to the National Report, it usually takes two to three days for received civil complaints to be assigned to the department in charge within the National Police Agency.

In response, KBS said, "We have not received any contact from the police yet, but we will respond according to the situation."

In the KBS2 'Music Bank' broadcast on the 13th, LE SSERAFIM's "Fearless" beat Lim Young Woong's "If We Ever Meet Again" to take first place. In response, some netizens expressed their doubts after seeing the detailed scores.

This is because Lim Young Woong scored 0 points in the viewer preference score and the number of broadcasts.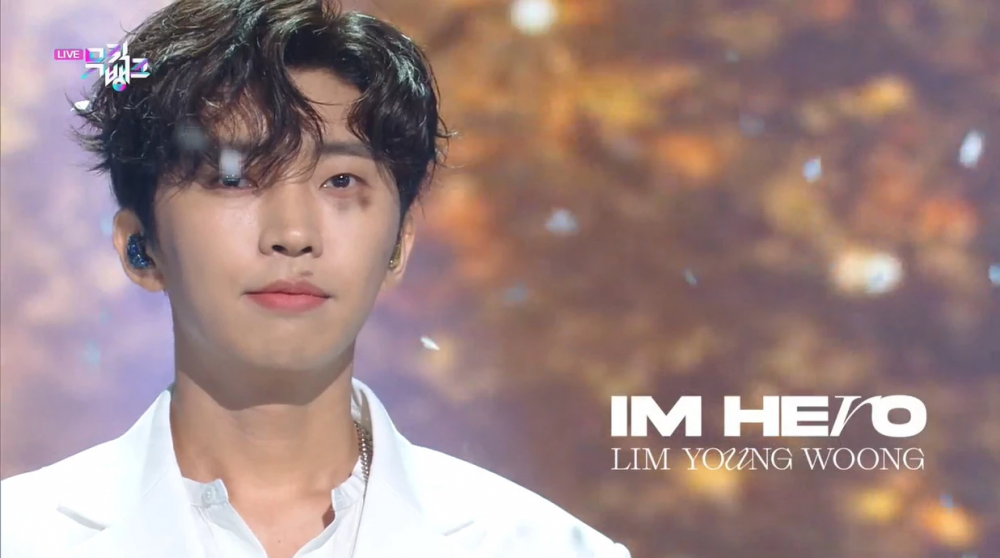 In response, 'Music Bank' explained the K-chart counting method once more. According to CP Han Dong Gyu, the K-chart aggregation method consists of 'digital sound source (60%) + number of broadcasts (20%) + viewer preference (10%) + album (5%) + social media (5%)'. The 'number of broadcasts' score is a score that is added up by the number of appearances in TV programs, digital content, and radio programs produced by KBS, including KBS's YouTube web entertainment programs.

He continued to explain that the period for the scoring was from May 2-8, and Lim Young Woong's songs only played on KBS's radio show 'This is Lee Yoon Jung's exciting night,' (4th) 'Lim Baek Cheon's Baek Music' (4th) and 'With Kim Hye Young' (7th).

In response to the point of contradiction, the 'Music Bank' explained again that "Radio broadcast scores are being counted for seven programs of KBS Cool FM. We inform you that programs other than those seven programs are not subject to score counting."