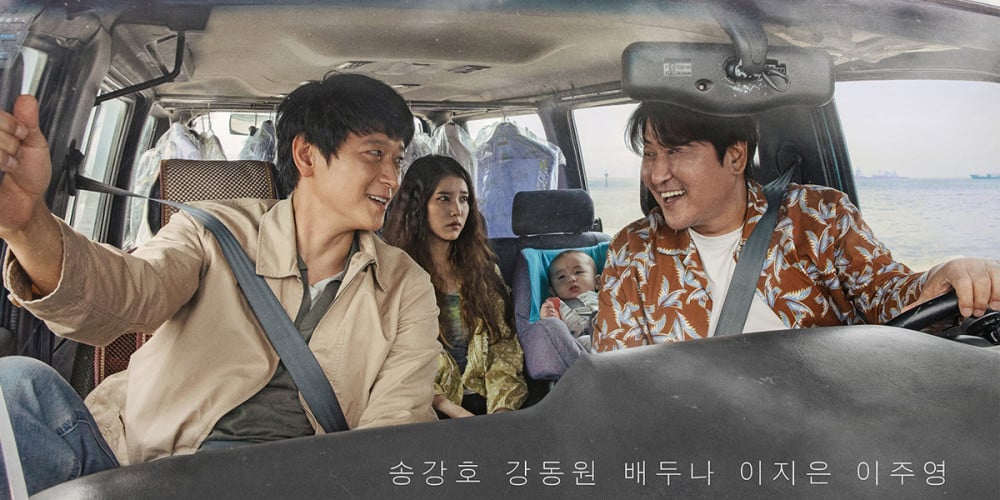 The star-studded blockbuster film 'Broker', the first Korean production directed by celebrated Japanese filmmaker Koreeda Hirokazu, has officially announced its premiere for June of 2022.
Earlier this week, CJ ENM confirmed that 'Broker' will be hitting theaters across South Korea this summer in June. Starring Song Kang Ho, Kang Dong Won, IU, Bae Doo Na, Lee Joo Young, and more, 'Broker' tells the stories of a group of people who come together over a mysterious baby box.
In the film's first teaser poster, a self-proclaimed "justice-driven" broker named Sang Hyun (Song Kang Ho) and his partner Dong Soo (Kang Dong Won) exchange a friendly smile, taking up the driver's seat and the front passenger's seat of what appears to be rather old-fashioned vehicle. In the back, a young mother named So Young (IU) stares out the window, while a baby sits beside her, staring in the opposite direction.
Are you curious to find out what happens in this upcoming new blockbuster, 'Broker'?