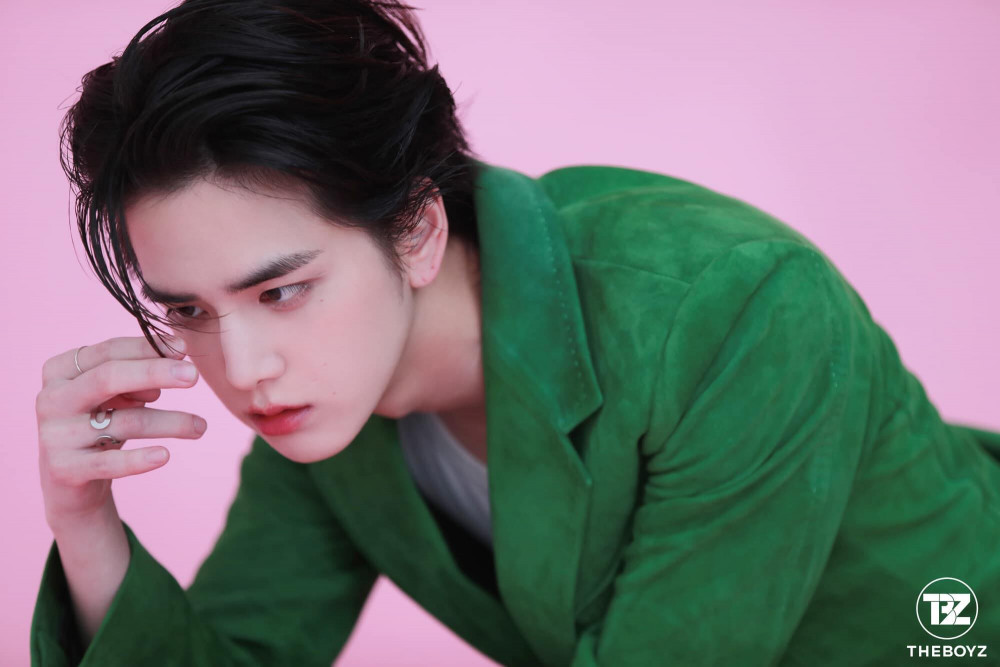 Netizens say if Jennie, Karina, Winter, or Wonyoung acted like The Boyz's Younghoon they would have to write an apology post.
Previously on April 27th, The Boyz member Younghoon was embroiled in an attitude controversy after his V Live clip went viral online. In the said clip, he was seen saying the following to his fans: "I kind of want to drink orange juice. I'm saying this because by saying it like this, I feel like I will be able to drink it soon." Younghoon was then successful in having a staff member deliver him a cup of orange juice.
Following his success in obtaining his cup of orange juice, Younghoon then told fans, "Do [my wishes] all come true when I just say it? Should we test how far this goes?"


On April 28th, netizens brought up how other female idols would have written an apology if they acted like him, especially Jennie, Karina, Winter, or Wonyoung. They left comments such as:
"As soon as they did that, their clip will hit 10M views on YouTube, TikTok, and Instagram. And they'll be dubbed as rude and spoiled girls real quick."
"Well, it's not like Younghoon did something really bad but if one of the female idols mentioned here acted like him, I agree there will be many more posts talking about them."
"If you see the full clip it's even less attractive. He really just did that to prove his point (that his staff gets whatever he says) to his fans. I think he needs to grow up."
"Jennie and Wonyoung have been in the industry for a while so people will dig up the pictures from years back and say they saw it coming lol sigh"
"I hate how many fans are speaking in defense of him. I hope they meet a boss just like him"
"Lol What apology? They'll have to retire from the industry."
What do you think?