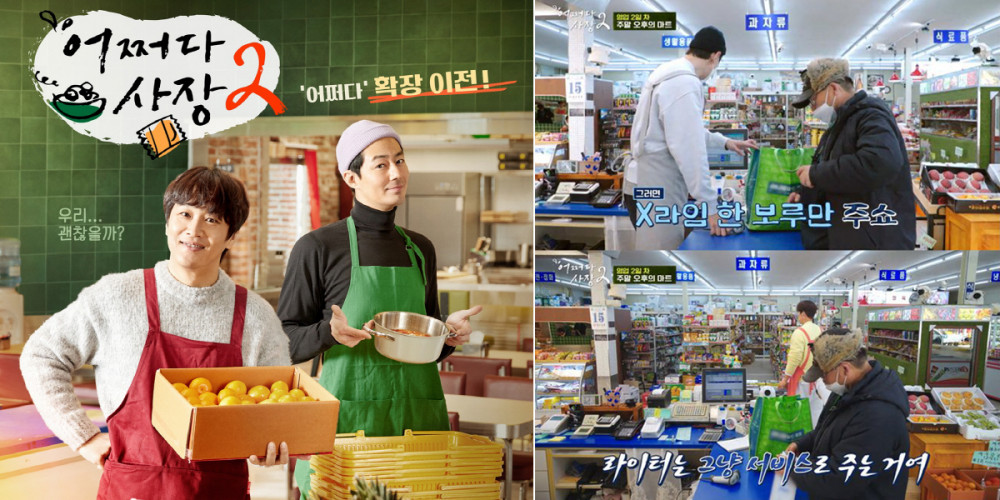 It's been reported that tvN's 'Unexpected Business 2' aired a scene in violation of tobacco sale law during a recently aired episode.
During the March 10 broadcast of 'Unexpected Business 2', the owners of the pop-up supermarket, Cha Tae Hyun and Jo In Sung, opened shop for day 2 of business. The two owners were also joined by fellow actors Kim Woo Bin, Lee Kwang Soo, and Lim Joo Hwan, who came to help out as part-time workers.
Here, the part-time workers ran into trouble first thing in the morning when one customer purchased cigarettes, then asked for a lighter. Kim Woo Bin and Lee Kwang Soo could not find the lighters anywhere, and asked the customer, "Have you purchased lighters from here before?".
The elderly customer replied, "They usually give me a lighter for free if I buy cigarettes."
Hearing this, Kim Woo Bin looked underneath the sales counter and discovered the lighters. The two part-time workers happily handed the customer his lighter as a freebie, and celebrated the fact that they had overcome their first challenge of the day.
However, a representative of the Ministry of Health and Welfare of South Korea has now verified that "promoting the sale of tobacco products by advertising and/or providing giveaways is in violation of the law."
Seeing the news, many netizens reacted with comments like, "That's illegal? I had no idea", "Wow I'm learning this for the first time", "A lot of small places and places in the countryside do that all the time tho", and more.